1994 QLD GPS Head of the River
The 72nd boys Head of the River was conducted on Saturday 26th March 1994 at Lake Wivenhoe, Queensland.
---
Organising Committee:
Great Public Schools Association

---
Open Championship First Eight
The O'Connor Cup
Distance: 2000 Metres
Winning Time: 5:54.00
Margins:
0.5 Length (1-2)
1st Gregory Terrace - Bow: Casey Stringfellow, 2: David Cavallucci, 3: Paul Raven, 4: Nathan Dwyer, 5: Adam Alford, 6: Mark Christensen, 7: Michael Boulton, Str: Mark Ritchie, Cox: Kristian Kelly, Coach: John Bowes
2nd Brisbane Boys' College
3rd The Southport School
4th Brisbane Grammar School
5th Church of England Grammar School - Bow: S. Fraser, 2: B. Elliot, 3: R. Kelly, 4: J. P. Lenz, 5: M. Stinson, 6: P. H. D. Frew, 7: A. J. Jell, Str: K. Breay, Cox: M. Best, Coach: B. Greenland
6th Brisbane State High School
The Race:
TSS started quickly as expected and Terrace were able to go with them without too much trouble. At the 500m mark TSS and Terrace were level, over the next 500 Metre Terrace moved out to half a length lead over the field, at the 1000 Metre mark BBC had a big push to move to a boat length lead over TSS and draw nearly level with Terrace. It was at this stage that Terrace didnt lose concentration but rather worked the third 500m with rhythm and power. With 650m to go, stroke, Mark Ritchie on the call of cox Kristian Kelly made the tactical move of the race by going for a huge effort and catching BBC by suprise.
Terrace moved out to half a boat length lead with 500m to go. This was exactly as planned and with 500m to go Mark Ritchie stroked the crew brilliantly by keeping the rating high in the tail breeze conditions finishing on 43 strokes a minute to win by half a length.
Gregory Terrace First VIII Crew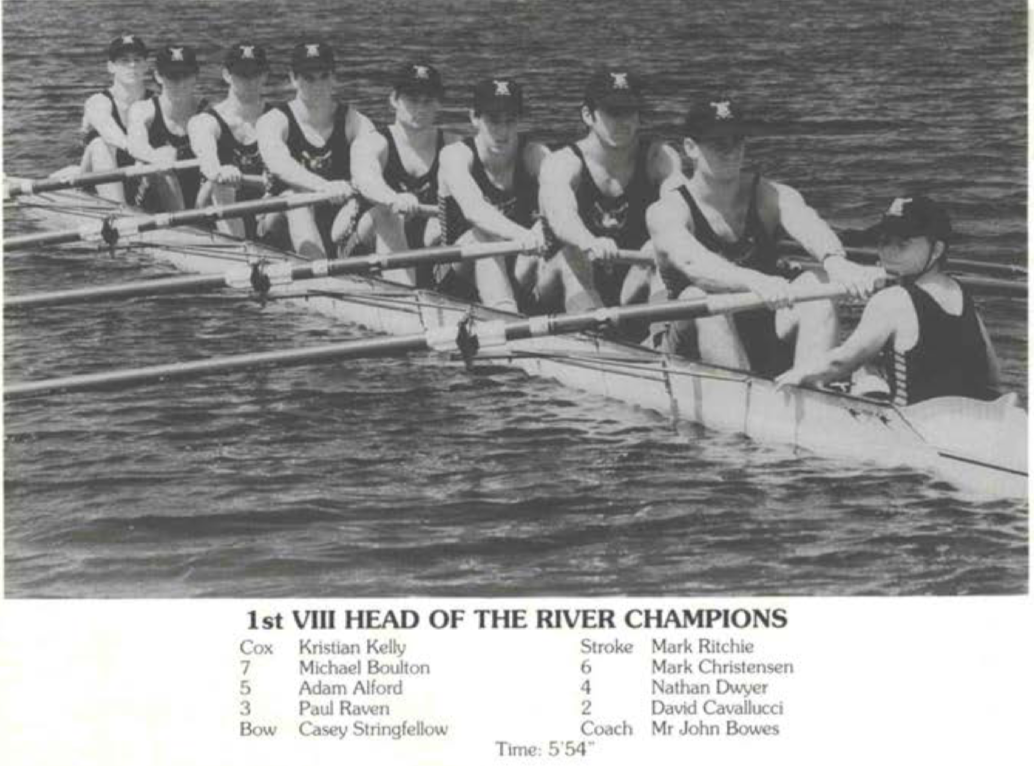 Scott Fraser and Alexander J. Jell, the bow and seven seat respectively of the 1994 Anglican Church Grammar School crew, represented Queensland in the 1996 Noel F. Wilkinson Youth Eight Trophy.
---
Open Second Eight
Distance: 2000 Metres
1st Brisbane Boys' College
2nd The Southport School
3rd Gregory Terrace - Bow: L. Graham, 2: C. Norden, 3: P. Hawkins, 4: G. Newcombe, 5: S. Lewis, 6: P. Joseph, 7: B. Beckwith, Str: J. O'Hara, Cox: B. Grive, Coach: Mr. P. Brown
4th Brisbane Grammar School
5th Anglican Church Grammar School - Bow: N. Noakes, 2: J. Perry, 3: C. Bott, 4: D. Marr, 5: W. Wilson, 6: B. Tidey, 7: B. Masters, Str: C. Robey, Cox: B. King, Coach: A. Greenbank / A. Dickson
6th Brisbane State High School
Gregory Terrace Open Second VIII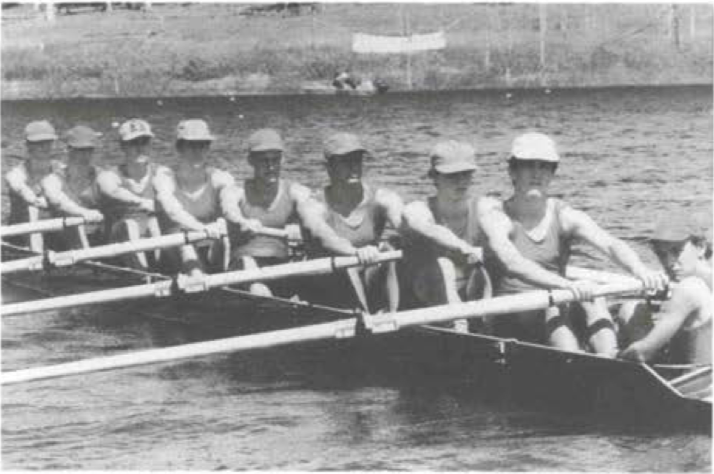 ---
Open Third Eight
Distance: 2000 Metres
1st Gregory Terrace - Bow: C. Galt, 2: B. Byrne, 3: M. O'Loan, 4: M. Dalton, 5: M. Croker, 6: S. Jones, 7: C. Oneto, Str: A. Flynn, Cox: D. Kloza, Coaches: Mr. A. Joseph, Mr. M. Noonan & Mr. S. McSweeney
2nd Brisbane Grammar School
3rd The Southport School
4th Brisbane Boys' College
5th Anglican Church Grammar School - Bow: A. Boucher, 2: D. Fitzgerald, 3: C. Amble, 4: A. McMaster, 5: B. Olsen, 6: D. McNamara, 7: S. Parker, Str: J. Finnila, Cox: A. Temperton, Coach: G. Dickson
Winning Crew: Gregory Terrace Third VIII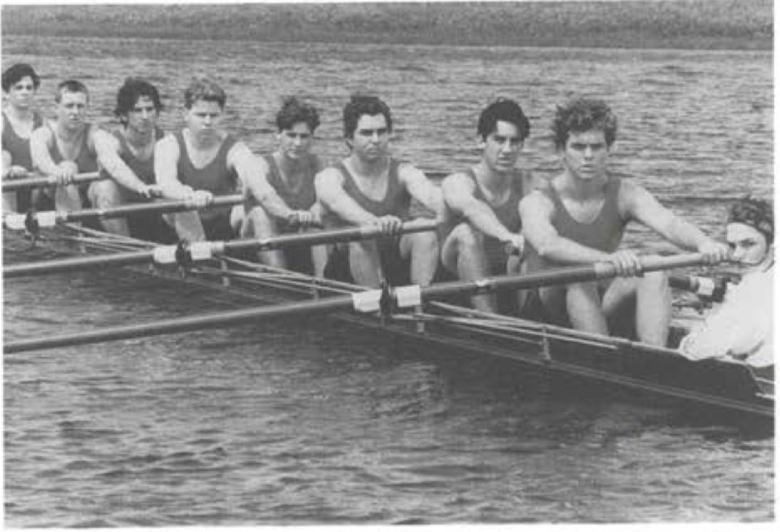 ---
Under 16 First Eight
Distance: 2000 Metres
1st Brisbane Grammar School
2nd Anglican Church Grammar School - Bow: R. Quarterman, 2: S. Bishop, 3: T. Craddock, 4: A. Featherstonhaugh, 5: A. White, 6: E. Taylor, 7: S. Wilson, Str: S. Pinnington, Cox: C. Stuart, Coach: P. A. Jell
3rd Brisbane Boys' College
4th Gregory Terrace - Bow: R. Ruzzene, 2: A. Thomson, 3: N. Crimmins, 4: J. Westlake, 5: B. Juratowitch, 6: T. Mylne, 7: D. Rush, Str: J. Luck, Cox: M. Toon
5th The Southport School
---
Under 16 Second Eight
Distance: 2000 Metres
1st Brisbane Grammar School
2nd Anglican Church Grammar School - Bow: R. Fryer, 2: D. Caldwell, 3: S. Liddicoat, 4: A. Schmidt, 5: R. Mason, 6: E. McCormack, 7: J. Evans, Str: C. Davies, Cox: S. Paddy, Coach: C. A. Elliot
3rd Gregory Terrace - Bow: D. Tynan, 2: L. Bennett, 3: J. O'Neill, 4: K. Dwyer, 5: B. Carroll, 6: T. Parry, 7: J. Clareburt, Str: H. Williams, Cox: S. O'Brien
4th Brisbane Boys' College
5th The Southport School
---
Boys Under 16 Third Eight
Distance: 1500 Metres
1st Gregory Terrace - Bow: Ben Gordon, 2: James Atkinson, 3: James Copely, 4:Vince McCormich, 5: Shaun Hay, 6: Luke Hawkins, 7: Paul Noonan, Str: Karl Hoeft, Cox: Tim Mahoney, Coach: Peter Toon
2nd Brisbane Grammar School
3rd Anglican Church Grammar School - Bow: P. Gamble, 2: R. McLean, 3: J. Ellemor, 4: A. Martin, 5: C. Smallhorn, 6: S. Scott, 7: J. Devries, Str: G. Webb, Cox: N. Batty, Coach: D. Green
4th Brisbane State High School
5th Brisbane Boys College
6th The Southport School
Winning Crew: Gregory Terrace Under 16 Third VIII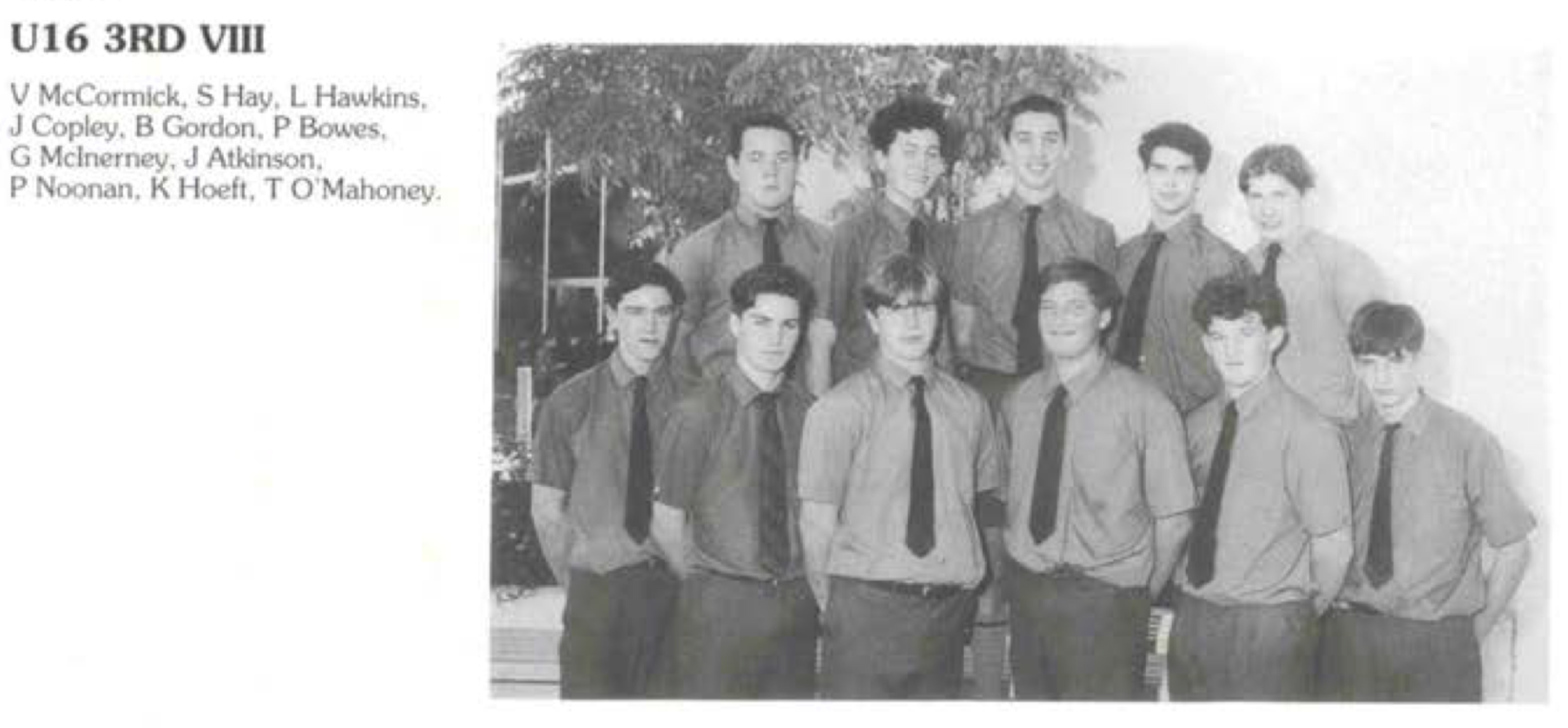 ---
Under 15 First Four
Distance: 1500 Metres
1st Brisbane Grammar School
2nd Brisbane Boys' College
3rd The Southport School
4th Gregory Terrace - Bow: N/A, 2: B. Twomey, 3: T. McCoy, Str: D. Martin, Cox: M. Romaniuk
5th Anglican Church Grammar School - Bow: M. Johnston, 2: N. Gibbs, 3: C. Low, Str: C. Hayes, Cox: B. Cunningham, Coach: G. Edmonds
6th Brisbane State High School
---
Under 15 Second Four
Distance: 1500 Metres
1st Brisbane Boys' College
2nd Anglican Church Grammar School
3rd Brisbane Grammar School
4th Gregory Terrace - Bow: R. Cavanagh, 2: B. Shaw, 3: P. Lindsay, Str: D. Croft, Cox: N. Salmon
5th The Southport School
6th Brisbane State High School
---
Under 15 Third Four
Distance: 1500 Metres
1st Brisbane Grammar School
2nd Gregory Terrace - Bow: G. Potter, 2: T. O'Rourke, 3: A. McKee, Str: L. Bowes, Cox: J. Hawkins
3rd The Southport School
4th Anglican Church Grammar School - Bow: T. Fraser, 2: S. Struss, 3: M. Veale, Str: H. Wardale, Cox: N. Boucher, Coach: M. Higgins
5th Brisbane Boys' College
6th Brisbane State High School
---
Under 15 Fourth Four
Distance: 1500 Metres
1st Brisbane Grammar School
2nd Gregory Terrace - Bow: R. Harrington, 2: T. Doneley, 3: S. Graham, Str: T. Burgman, Cox: D. Grice
3rd Brisbane State High School
4th Brisbane Boys' College
5th The Southport School
6th Anglican Church Grammar School - Bow: D. Boucher, 2: R. Dorrstein, 3: C. Keys, Str: M. Long, Cox: D. Woods, Coach: A. Rowan
---
Under 15 Fifth Four
Distance: 1500 Metres
1st Gregory Terrace - Bow: B. Tiley, 2: A. Ritchie, 3: D.Gardner, Str: M. George, Cox: M. Karatau
2nd Brisbane Grammar School
3rd Brisbane State High School
4th Brisbane Boys' College
5th The Southport School
6th Anglican Church Grammar School - Bow: P. Callick, 2: M. Warren, 3: J. Ezell, Str: T. Barr, Cox: S. Montgomery, Coach: J. McPherson
Winning Crew: Gregory Terrace Under 15 Fifth IV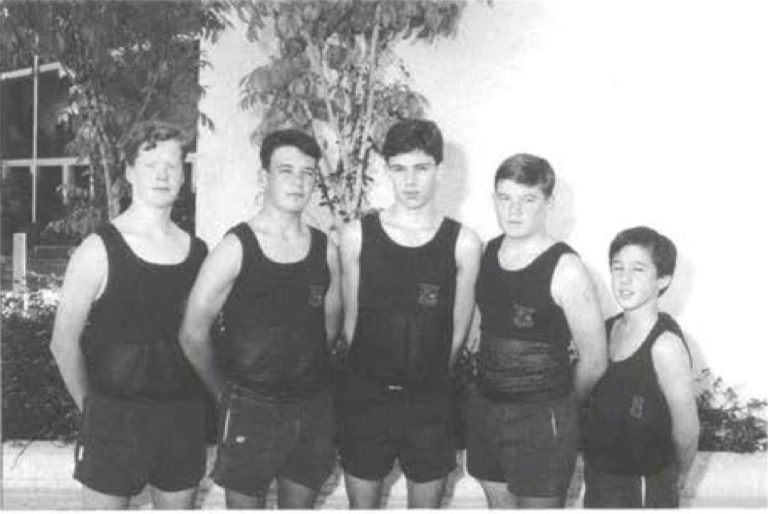 ---
Under 15 Sixth Four
Distance: 1500 Metres
1st Gregory Terrace - Bow: S. Gillespie, 2: D. Begley, 3: D. Woolhouse, Str: R. Kowalski, Cox: J. Ruddy
2nd Brisbane Grammar School
3rd The Southport School
4th Brisbane Boys' College
5th Brisbane State High School
6th Anglican Church Grammar School - Bow: D. Turner, 2: M. Reynolds, 3: E. Finnila, Str: B. Evers-Swindell, Cox: S. Cobon, Coach: P. Dredge
Winning Crew: Gregory Terrace Under 15 Sixth IV