City of Warrnambool Rowing Club – 140 years on the Hopkins River
By Susan Finnigan
Table of Contents
Chapters
Appendices
City of Warrnambool Rowing Club – 140 years on the Hopkins River
By Susan Finnigan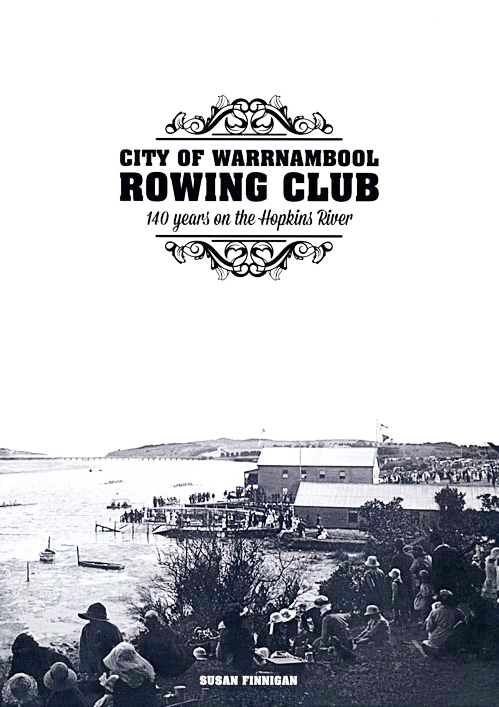 Acknowledgements
I acknowledge with gratitude the help given by the City of Warrnambool Rowing Club History Group, Life and Club members and members of the public. In particular, Mr Andrew Guerin for providing information, context and tactful advice, David Turland for historical information and references throughout the book, the wonderful contributions of photos and information from Don Tinker, Clive Wooster, Peter O'Grady, Keith McLeod, Brian Thompson, Des Thompson, Win Leslie, Jim Carter, Noela Crimmin, Rhonda Hassell, Bob
Stephenson and family, Frances McKinnon, David McDougall, Di Zanker and the Warrnambool and District Historical Society, in particular Janet MacDonald. Thanks also goes to The Standard (Warrnambool) for publishing articles about our search for Club information.
The City of Warrnambool Rowing Club gratefully acknowledges the support of the Victorian Government and Public Record Office Victoria for making this project possible.
Note
In the absence of a 'proper' author I have researched information about rowing clubs on the Hopkins River, arranged it in date order and included information provided by members and the public. I have avoided giving opinion and analysis as much as possible. Initially the proposal was to write about the (City of) Warrnambool Rowing Club only. I was however unable to resist diverging and have included the other rowing clubs that were on the Hopkins River. Whilst every attempt has been made to be accurate and reasonable there will be errors and omissions. I apologise if this occurs to you or yours, it is unintentional. Please forward any inclusions, amendments and suggestions to warrnamboolrowingClub@gmail.com for future reference.
Printing: Amazon, Warrnambool. www.amazononline.com.au
ISBN 10:0-646-95066-5. 13: 978-0-646-95066-2.
Copyright: © 2016 City of Warrnambool Rowing Club Inc. Committee of Management. As the author of this book I am happy for all formats of this book and any profit or benefit to be the property of the City of Warrnambool Rowing Club.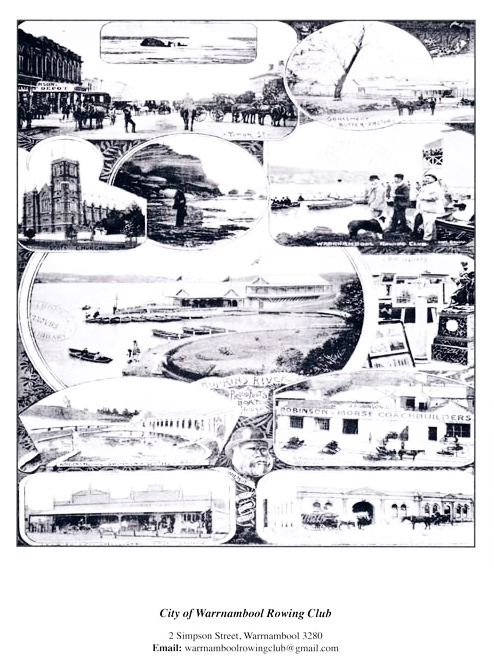 > Foreword