1906-1907 Rowing Victoria State Championships
For the second tear running, the Victorian Rowig Association Premiership was decided by the Champion Eights race. Mercantile was leading going into the race but Albert Park came out as premiers with their win.
Percy Ivens won the Interstate Sculling Championship for the second year running after his sixth Victorian Sculling Championship.
---
Champion Men's Scull
(2 1/2 miles)
1st Percy C Ivens, Mercantile
2nd Roy Adam, Mercantile
This championship was conducted on 28th January 1907 with only two competitors. Despite the small field, Percy Ivens won in record time and won his sixth successive win in this championship.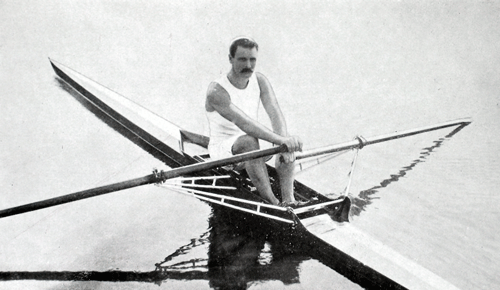 ---
Champion Men's Pair
(1 mile)
1st Mercantile – Bow: Harold Lindgren, Str: J J Fogarty, Cox: A Wickham
2nd South Melbourne
3rd Banks
4th Albert Park
5th Hawthorn
Bairnsdale did not finish owing to an accident.
The Championship was conducted on 19th January 1907 and was won in a fine race. It was the second year in succession that Fogarty had stroked the winning crew.
The race was originally scheduled for 1st December 1906 but owing to the lamentable drowning of Mercantile member Albert Hoof in a swamping of a four oared boat on that day, it was postponed. Hoof was a most active and popular member of the rowing community and his loss cast a gloom over the rowing community. The VRA annual report the "The Committee cannot speak too highly of the excellent service rendered this Association and rowing generally by the Late Mr Hoof.. ."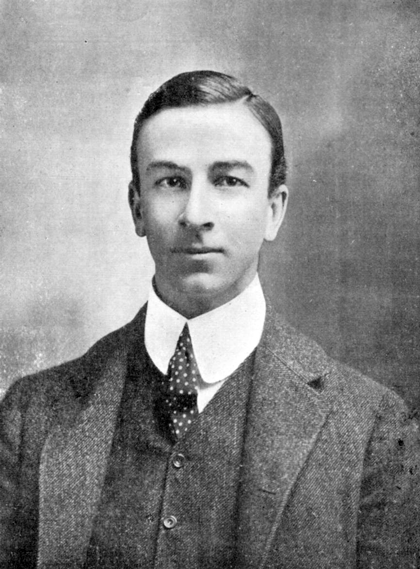 ---
Champion Men's Four
(Distance - Not recorded)
1st Mercantile 1 – Bow: Percy C Ivens, 2: William Potter, 3: Harold Lindgren, Str: Alex B Sloan, Cox: A Wickham
2nd Albert Park
3rd Hawthorn
4th Mercantile 2 - Bow: Horace Stevens, 2: J Fogarty, 3: A Moore, Str: Lisle Jones, Cox: O Yandell
This Championship was conducted on 17th November 1906. The race was recorded as being an exciting one which was eventually won by Mercantile.
---
Champion Men's Eight
(Distance - Not recorded)
1st Albert Park – Bow: H J Green, 2: J R Corteen, 3: W C Low, 4: C H Kohn, 5: Henry J Whiting, 6: Charles Donald, 7: M G Scott, Str: James Donald, Cox: B Arnold
2nd Banks
3rd Mercantile - Bow: G Ferguson, 2: G Logan, 3: M C Brown, 4: J J Fogarty, 5: Arch Dobbie, 6: William Potter, 7: Harols Lidgren, Str: Lisle Jones, Cox: A Wickham
This Championship was conducted on 23rd March 1907 on the Lower Yarra and was recorded as a stubbornly fought-out race. The senior premiership rested on the outcome of this race and so was won by Albert Park.
---
Sources
The Victorian Oarsman with a Rowing Register, by John Lang, published by A H Massina and Company 1919.
Victorian Rowing Association, Reports 1903 - 1944.
Ivens photo from the Interstate Regatta program
Mercantile Rowing Club Annual Report 1906-07