1898-99 Rowing Victoria State Championships
---
Champion Men's Scull
(3 miles)
1st Charles Donald, Albert Park
2nd G Browne, Essendon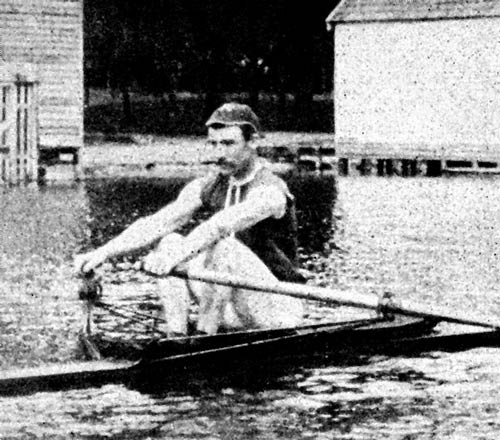 ---
Champion Men's Four
Row Over
1st Albert Park – Bow: C H Powell, 2: Charles Donald, 3: Alex Chamley, Str: James Donald, Cox: J H Counihan
Mercantile Rowing Club which had won this Championship in the previous three years, was unable to boat a crew this year leaving Albert Park with a row over win. The Championship was conducted on 4th February 1899.
---
Champion Men's Eight
(3 miles)
1st Ballarat – Bow: J B Suffren, 2: J Blackburn, 3: E J Ryan, 4: P C Shoppee, 5: A Hall, 6: H C Tonner, 7: W D Dawson, Str: A Dawson, Cox: B Arnold
2nd Albert Park
3rd Yarra Yarra
4th Banks
The race was conducted on 25th March 1899 on the Lower Yarra. The race was described as an interested struggle.
---
Sources
The Victorian Oarsman with a Rowing Register, by John Lang, published by A H Massina and Company 1919.
Mercantile Rowing Club Annual Report
Charles Donald photograph from the Andrew Guerin collection