World Professional Sculling Championships
1863 Chambers (UK) defeats Green (AUS)
Robert "Honest Bob" Chambers was born at St Anthony's, Walker nr Newcastle-upon-Tyne in 1831 and died in 1868 of tuberculosis at the age of 37. In September 1860 he won the Championship of England from Harry Kelley.
In the Championship race, Green was well on the way to winning this race when he was stricken by cramp-like pain. Chambers shot past him and won easily. Green believed that he had been doped by the maid at his hotel, but this was not proven. Green sought another challenge and though this was at first accepted, it was later rejected. Green won another race advertised as a championship race but as Chambers failed to attend, no championship status was given. Green returned to Australia disappointed but he continued to scull successfully in Australia maintaining his Australian Championship until 1866.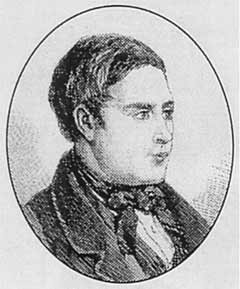 Richard Green came from a boatbuilding family and, as chance would have it, the Green and Trickett properties were adjacent to each other in George Street, Greenwich in Sydney.
The Green's boats were moored with the boats used by the Tricketts in their quarrying business. When Ned Trickett was in his early teens, Green had made a name for himself in professional sculling both in Australia and in the UK.
Gordon Trickett in his book Ned Trickett Champion Sculler of the World concludes that:
"It was probably Dick Green, more than anyone else, who encouraged these three Trickett boys in their competitive rowing, and helped them develop their skills that would stand by them over the years to come. Ned's expertise and strength were clearly evident quite early to Dick Green who quietly and thoroughly coached him through the grind of skilful rowing."