History of Preston Rowing Club
Postscript
The history written by Zwar and Twite covers the period only up to 1941. The Club continued well after that date but has now been disbanded. The Clubhouse remains as a restaurant.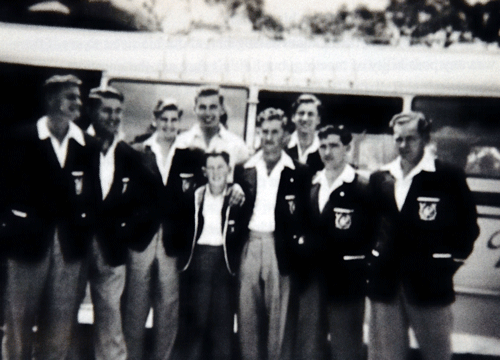 Some insights into Preston Rowing Club come from the experiences of Neville Howell in his book "What the mind can receive, the body can achieve" published in 2016 and written with Chalpat Sonti. Neville was the Club's greatest oarsman.
Quoting from his book at page 26 from a period a that was probably in the late 1940s:
To say my rowing career didn't get off to the most auspicious of starts would be an understatement.
Preston was looking for new members from the school and there was an opportunity for the school at the Henley regatta in a few months time. When Preston came calling, three other mates and myself decided to meet up there to start doing a bit of training. We were all invited to go to a committee meeting and discuss the opportunities.
After that they asked us if we'd like to go out on Edwardes Lake for a row. We got out in the middle of the lake in a pair boat which two members rowed and I coxed, but the damn boat started to leak. As it sunk I asked "what do we do?" They said "you jump overboard and we'll row it back to shore". I had to swim back.
One thing I quickly learned about rowing - you've got to be able to swim 50 metres in full rowing costume.
The other thing I learned is that you had to get your entries in on time. Preston wasn't a very active club and it was left to me to fill in the entry form for that first Henley crew and send it off.
But they sent it back to me, saying it was too late and they wouldn't accept the entry. It was a temporary setback though. We didn't give up and I loved the training so I kept at it. The same crew - myself, Don Rogers, Harry Day and Norm Deacon with Robert Bott as the cox, rowed in a few regattas as a novice four.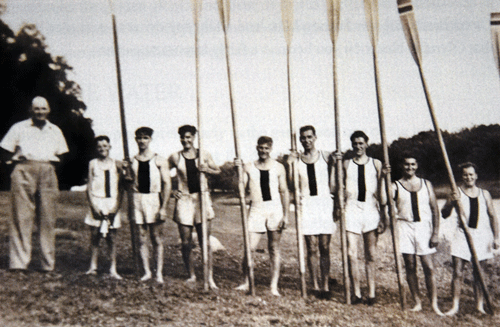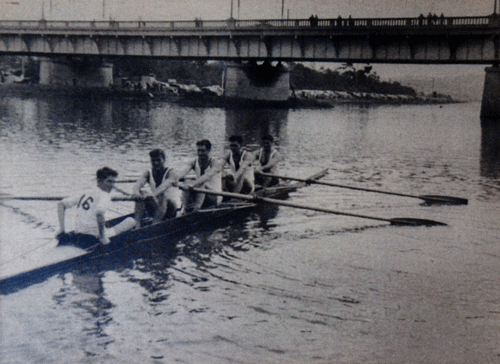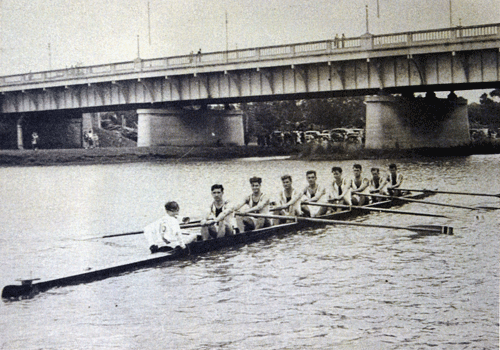 The problems of small Clubs keeping talented young oarsmen like Neville Howell became apparent in 1951 season. A reference to Neville Howell's book again:
Rewind back to 1950 and a regatta on Edwardes Lake, where there was in attendance a man who played a big part in my rowing career, Ray Todd. He was a good rower in his day from the Ballarat area, and he would go on to greater things as a coach, selector and journalist. He was coach of the four at the 1948 London Olympics and managed that rowing team as well as the one at the 1956 Melbourne Olympics that I would be a part of.
One day he came to my house and said he wanted to talk to me. "I can see you have a lot of potential," he told me. "But the main thing is you're not going to get the opportunities at Preston Rowing Club". He suggested I move to a Melbourne club to get myself in front of the King's Cup selectors.
In the next season, Neville rowed with Banks Rowing Club.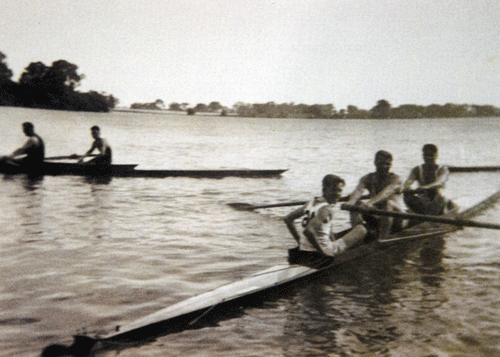 As more information comes available about Preston Rowing Club, it will be added.
Andrew Guerin
January 2018