Francis Stuart MLA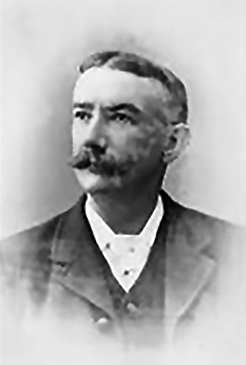 Rowing Victoria
21 May 1844 to 16 October 1910
Francis Stuart was a Vice-President of Rowing Victoria Inc, then the Victorian Rowing Association for a period that included at least 1891 to 1893. His Australian Dictionary of Biography entry notes him as having achieved acclaim as an oarsman along with other sports.
He was the Member of East Melbourne in the Victorian Parliament from 1 April 1889 to 1 September 1894. Later he held the Upper House seat for Melbourne North in the Victorian Parliament from 1 June 1904 to 1 January 1907.
Stuart was a clothing manufacturer.
The Victorian Parliament website reports -
Employed in softgoods trade Sydney aged 12; arrived Melbourne 1866; worked with several firms; became manager for L. Stevenson & Sons, pioneers of softgoods trade, and began hatting industry for this firm; managing partner Lincoln, Stuart & Company 1884, which became a limited company in 1889 and a proprietary company in 1897; claimed to be first to start manufacture waterproof clothing in Vic. and was a director Barnet Glass & Sons Pty. Ltd. 1900-1905. President Chamber of Manufactures 1885-1886, Clothing and Manufacturers' Association
Andrew Guerin
December 2022
Sources: