Ephraim L Zox MLA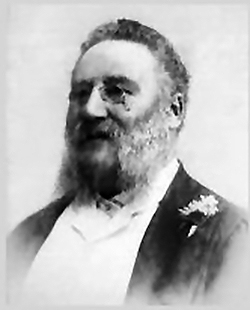 Rowing Victoria Inc
1837–1899
Zox was a Vice-President of Rowing Victoria Inc, then known as the Victorian Rowing Association, from about 1891 to 1900. It appears that the Victorian Rowing Association found it advantageous to appoint it's local East Melbourne MLA as Vice-Presidents. We have not been able to otherwise find a rowing association. There was a concurrent period with these politicians as it was a two member seat.
He was the Members for East Melbourne in the Victorian Parliament from 1877 to 1899 and a business man and financier by profession. Francis Stuart MLA was the Member for East Melbourne for the period 1889 to 1894.
The Victorian Parliament website adds:
Arrived Melbourne Dec 1852 and apprenticed to softgoods trade; visited England 1858-1860; on return joined brother Joseph in auctioneering business; partnered Lewis M. Myers, softgoods merchant; in 1880 began business as an arbitrator and financial agent. Melbourne Harbor Trust commissioner 1893-1899.
Andrew Guerin
December 2022
Sources: