Alexander Fleming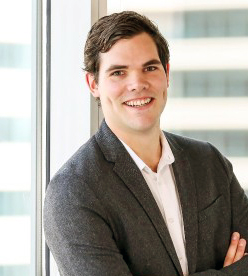 Mercantile Rowing Club (VIC)
Alex has undertaken most of his serious rowing in the US and UK in conjunction with his studies. His rowing prowess has opened doors to many rowing and academic opportunities.
Learning his rowing at St Kevin's College in Melbourne, Alex ended up in the first crew in 2007.
After a brief time with Mercantile Rowing Club in 2008, Alex took up study and rowing at Brown University where he excelled from 2008-2012. Interestingly whilst at Mercantile, he raced in an under 21 eight with fellow Cambridge rower Josh Hooper.
At Brown University, he graduated with a BA majoring in Human Biology and Economics. More importantly for this story, he raced in their Men's Varsity Crew and was Captain 2011 & 2012. He also took the opportunity to race in the Grand at Henley Royal Regatta in 2012 for Brown. The crew he stroked made the final but were defeated by California Rowing Club.
Alex then became the Patrick Moore Scholar (Cambridge Australia Trust) in 2012 and moved to Pembroke College, Cambridge University to complete his Master of Philosophy, Management, and raced for Cambridge University in The Boat Race in 2013.
Alex has returned to the States to work and also has completed an MBA at Harvard in 2019.
His younger brother David has followed his path from St Kevin's College, Mercantile Rowing Club and then to the US to study and row.
Andrew Guerin
June 2023
Sources