1965 Australia Amateur Rowing Council Constitution, Rules, Regatta Regulations and Laws of Boat Racing
Back to Books, Publications and Programs
This little booklet of only 33 pages contains everything you needed to know at the national level in 1965. How simple life was in those days.
These were days when races were started by shot guns and often the finish notified in the same manner. Times changed, and sometimes it was forced upon the sport. When Rowing Victoria's "Regatta King" Bill Bradshaw was questioned by police carrying the Association's sawn off shotgun back from the start, not only did the Association have to hand in it's starting gear, but come up with another starting procedure, at least in city regattas.
From the Andrew Guerin collection. Originally sourced from Robert Aitken.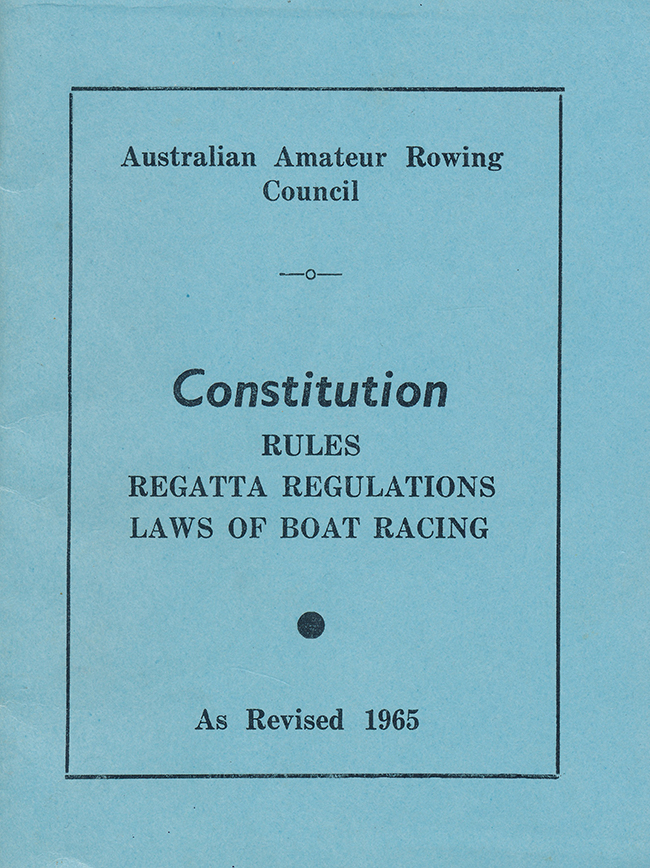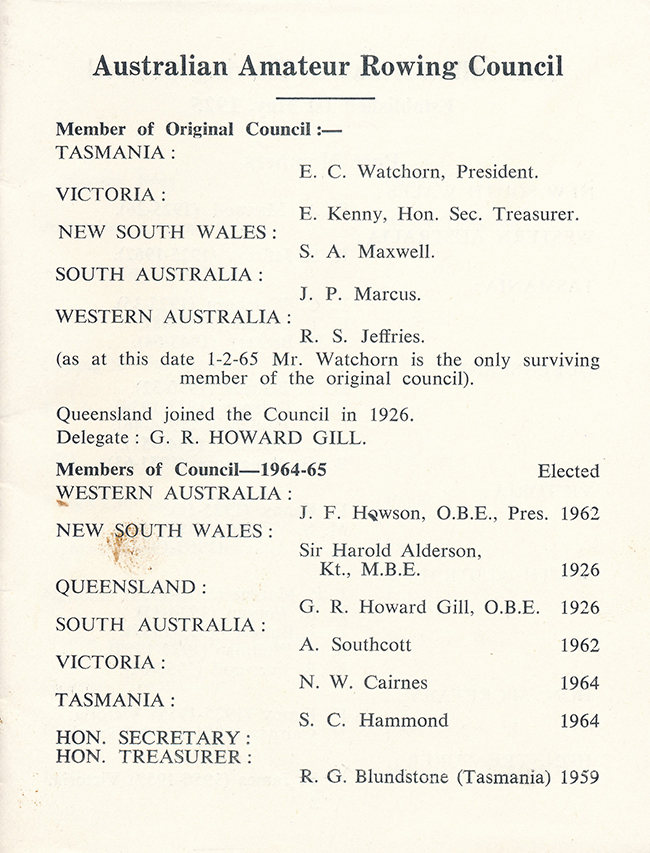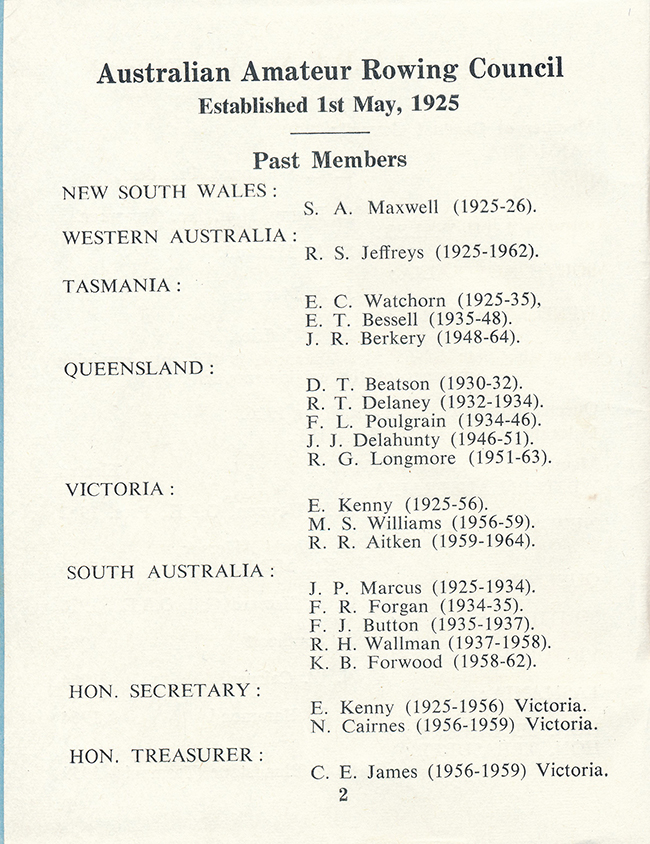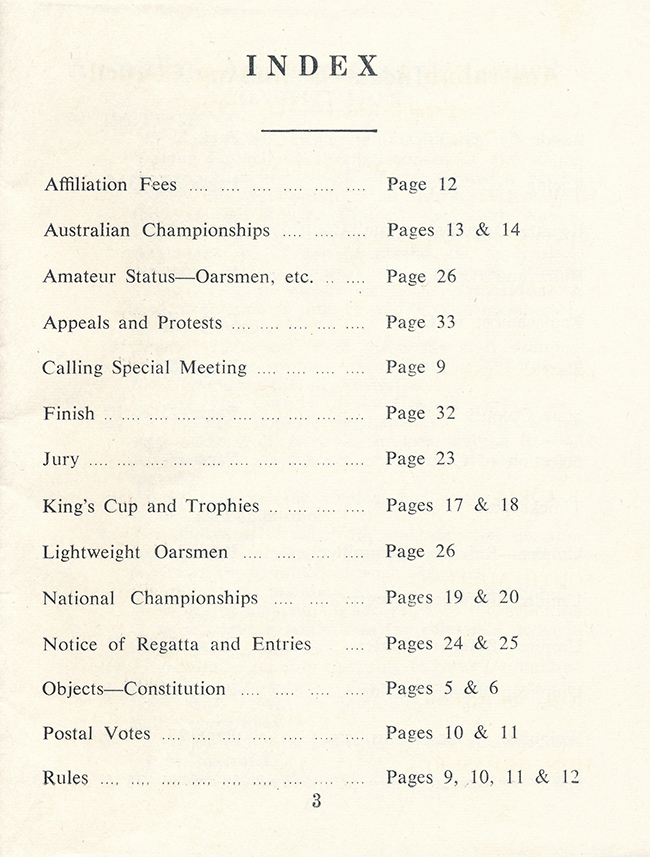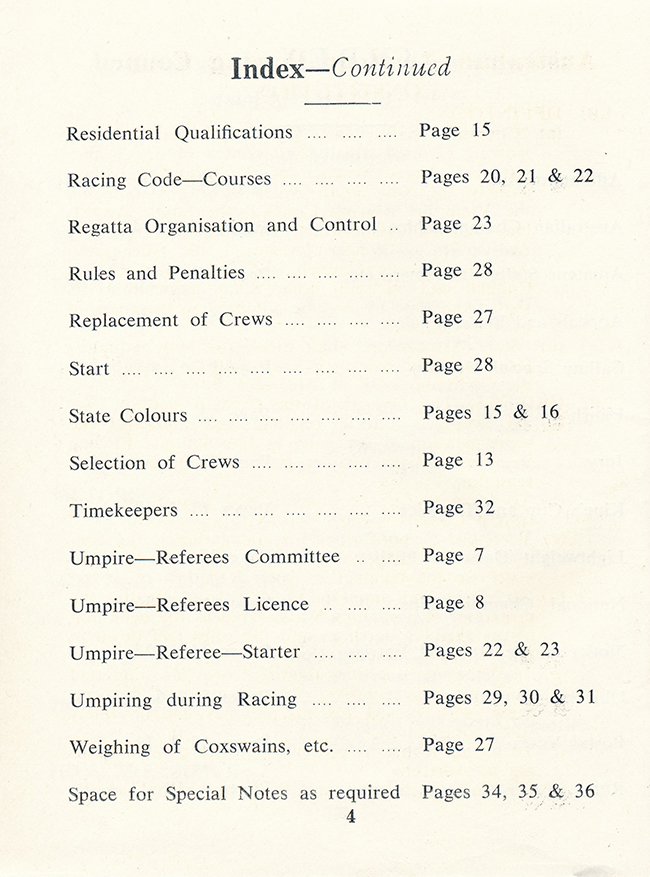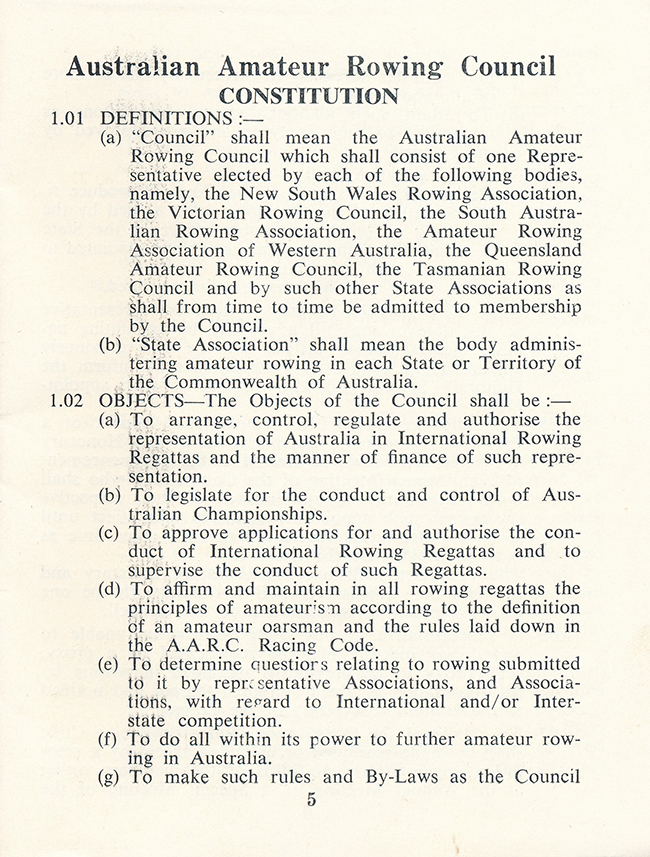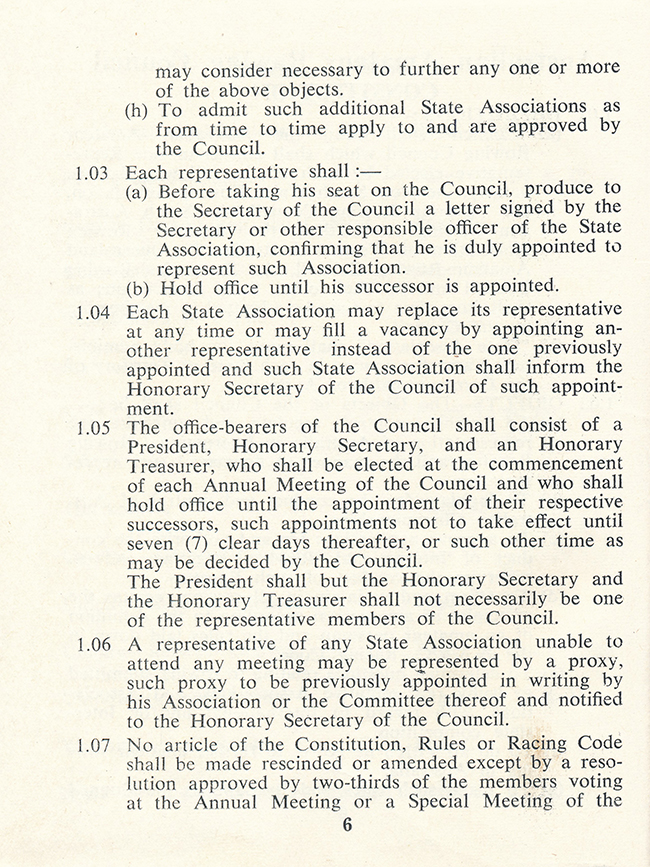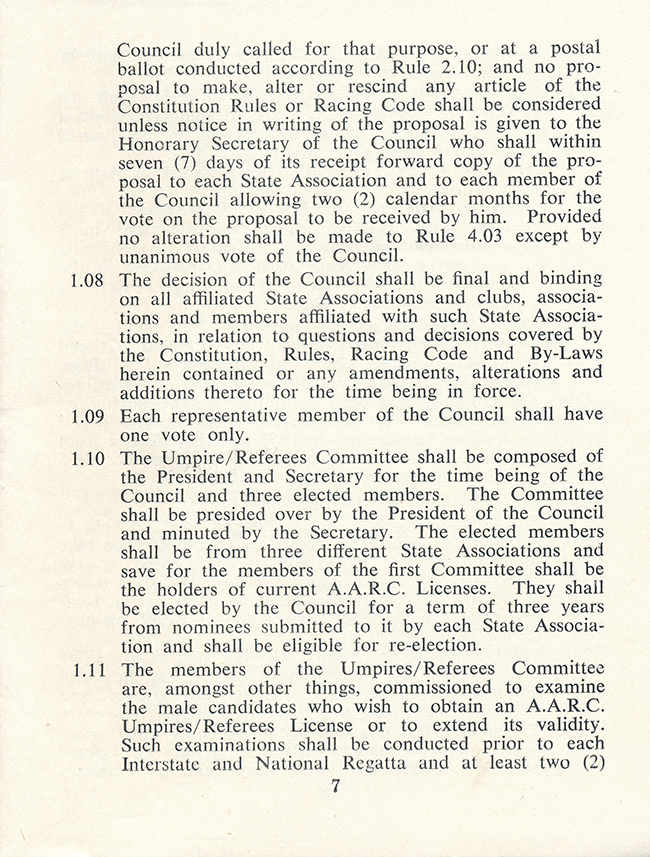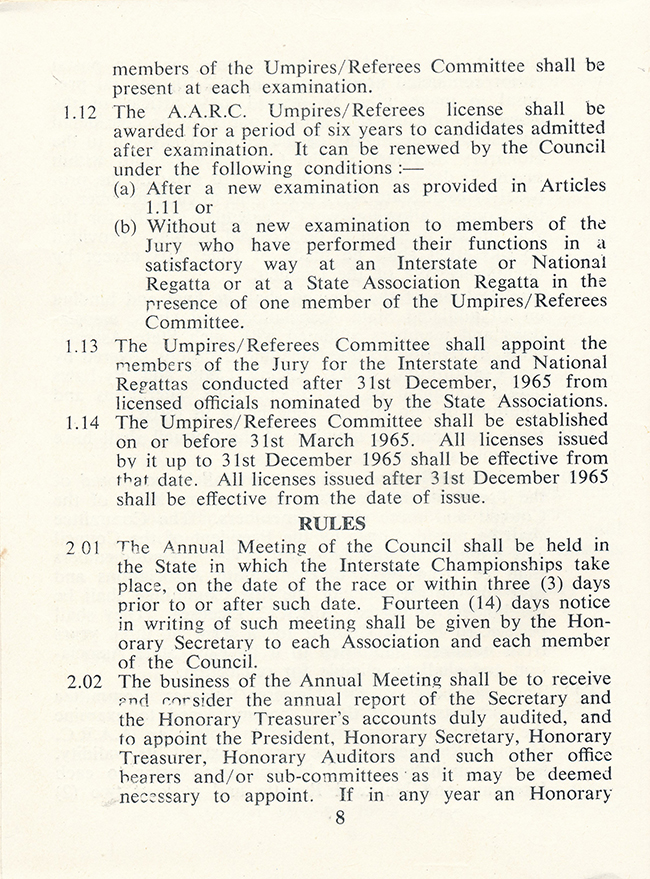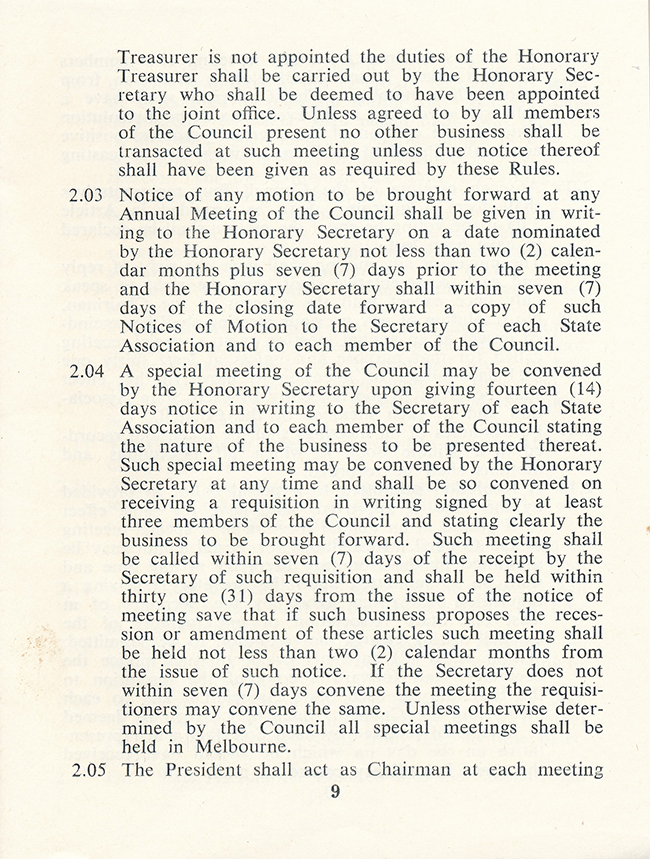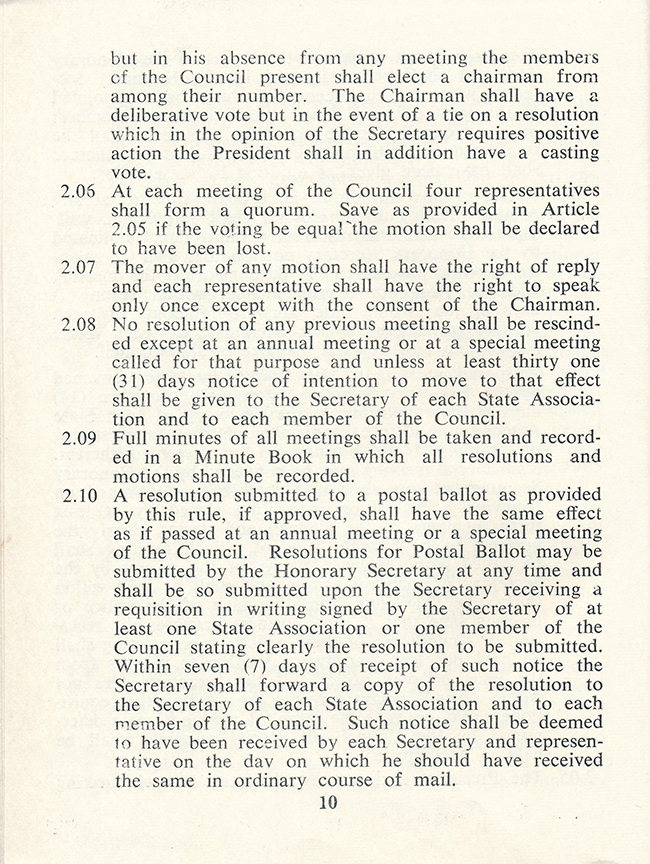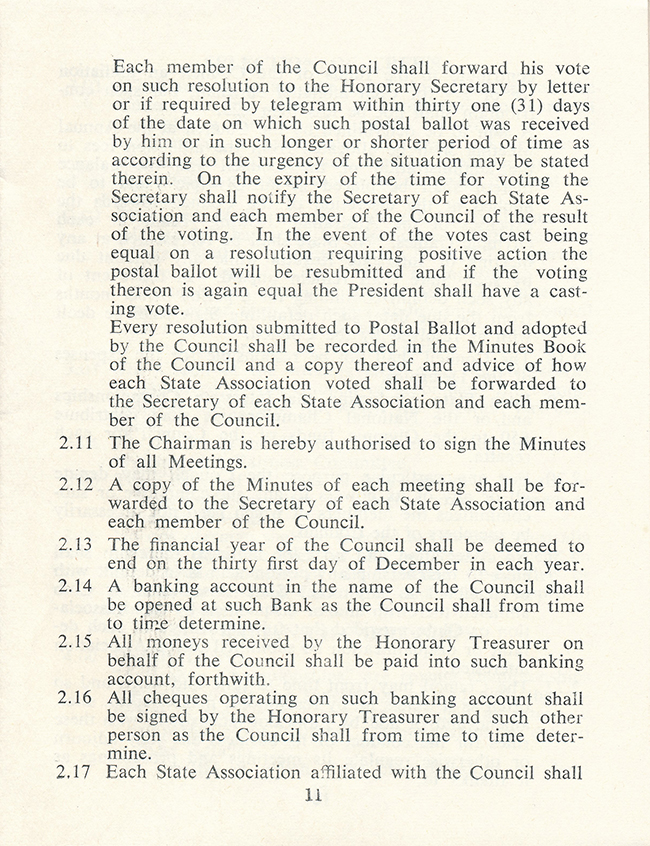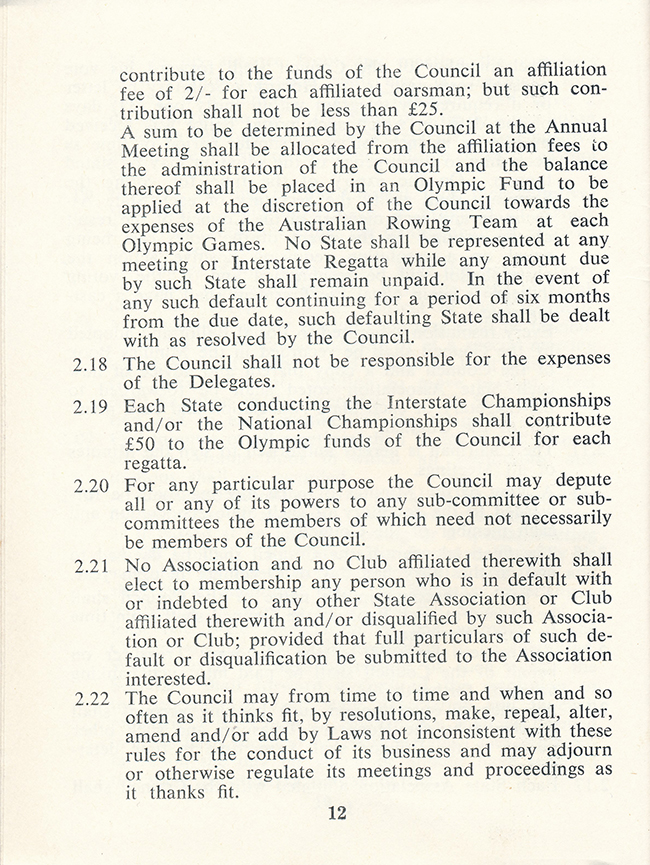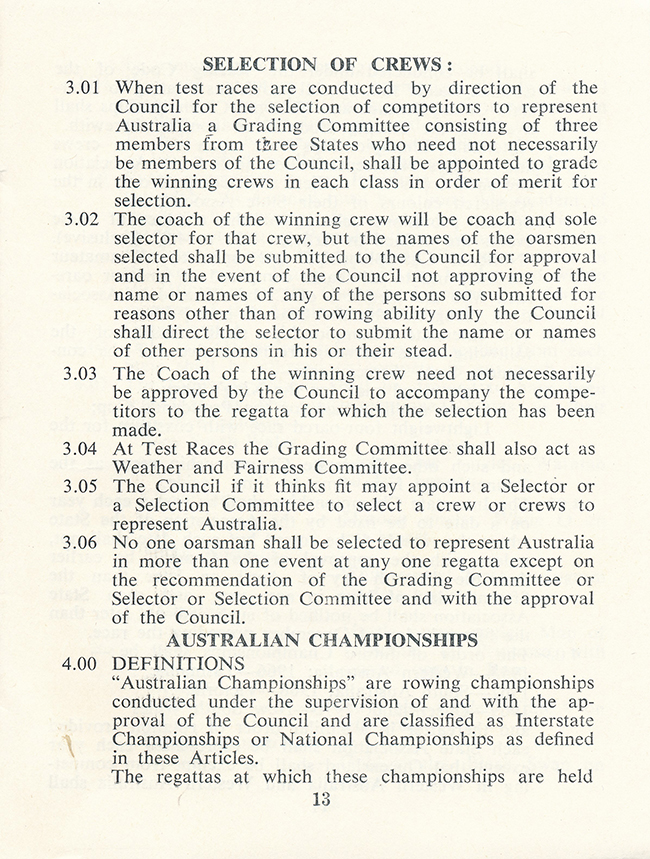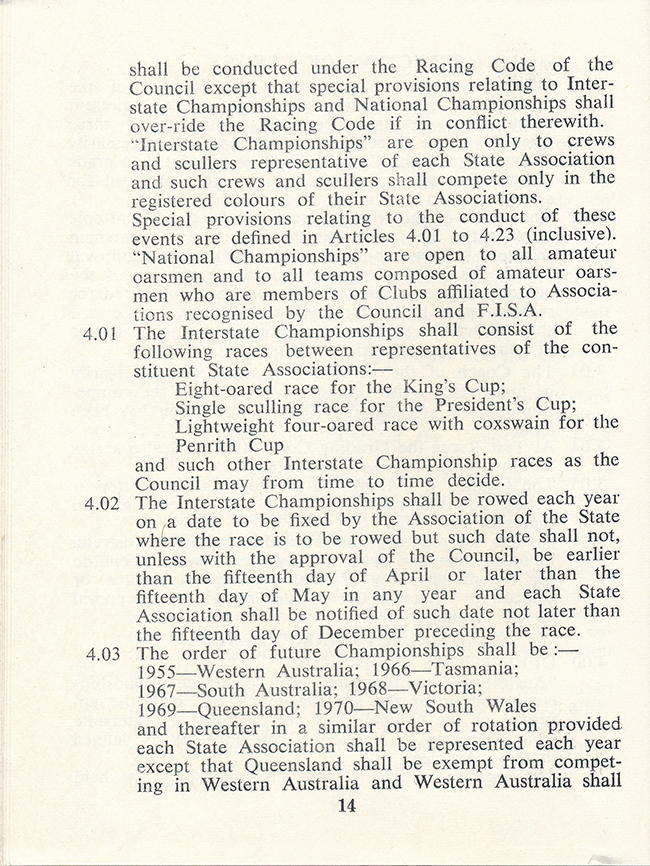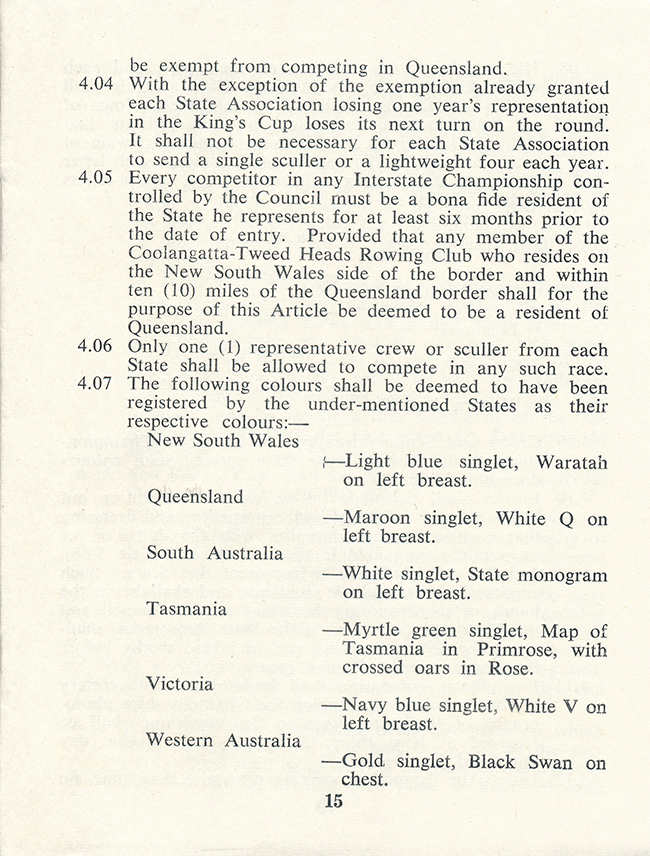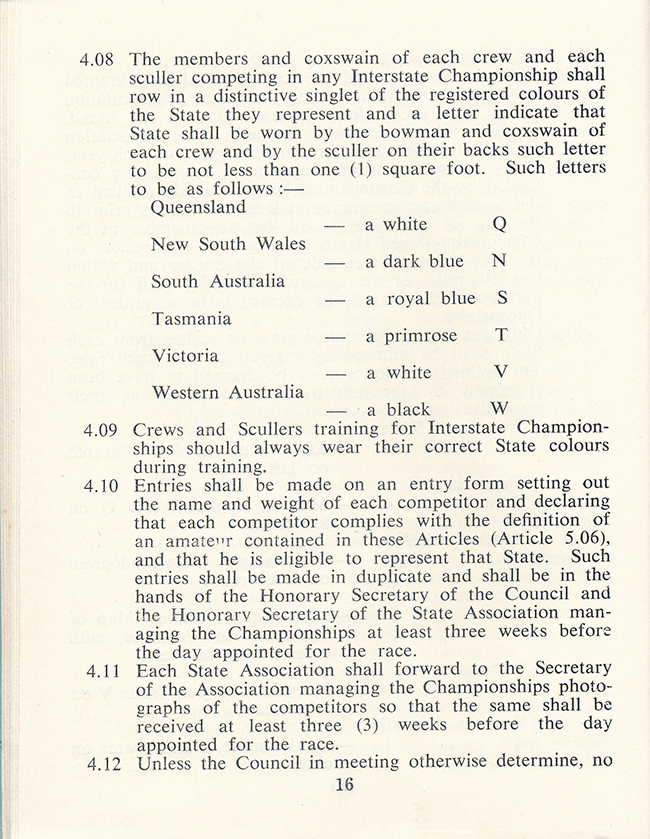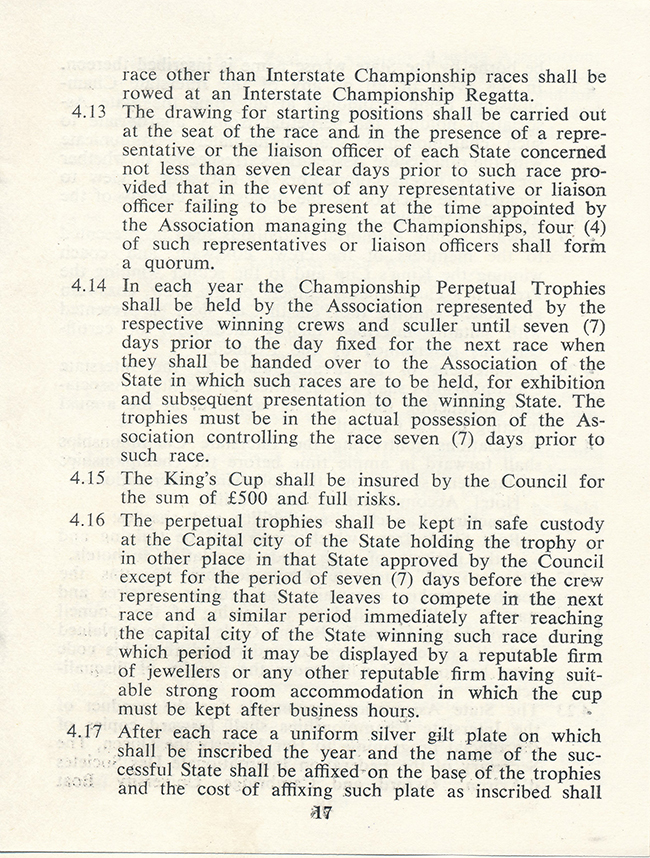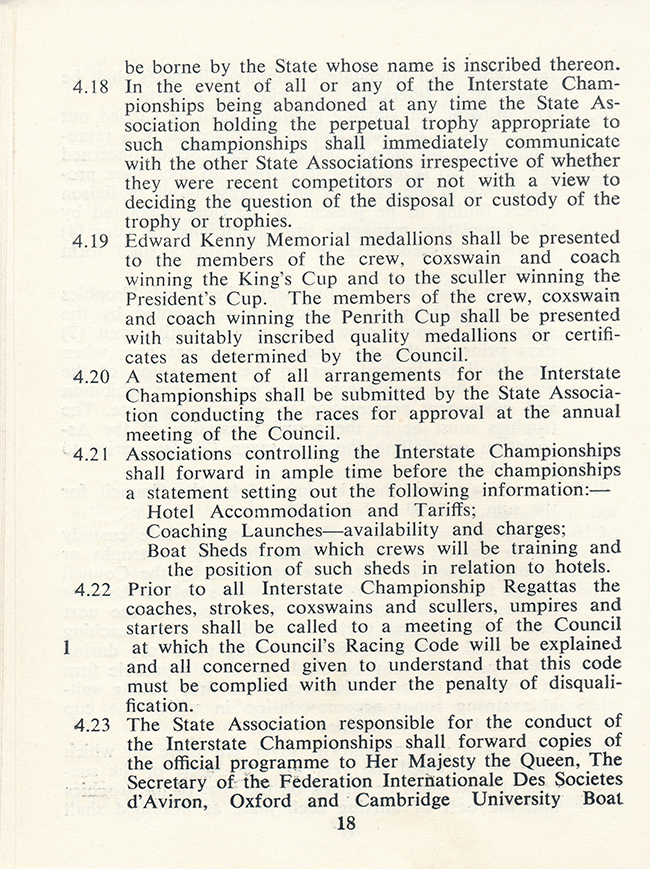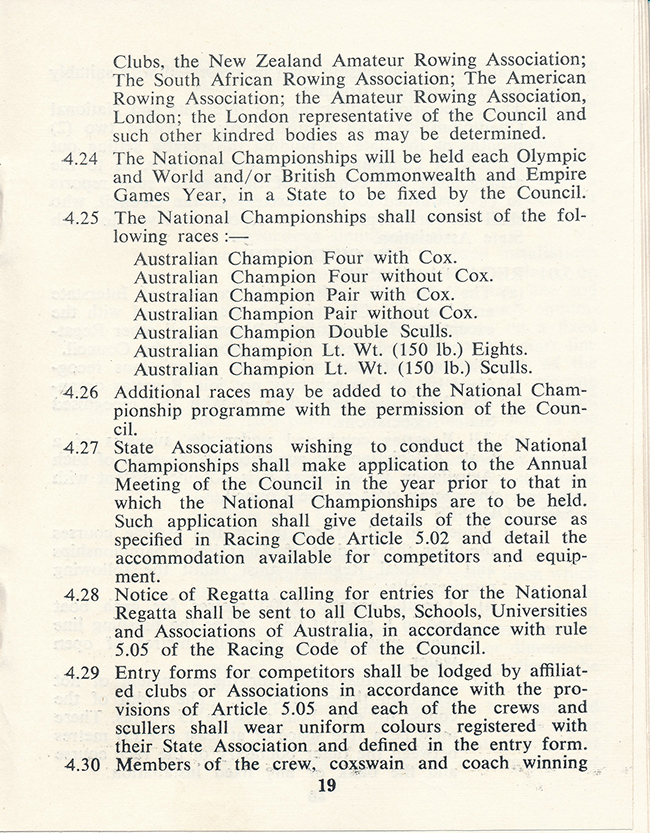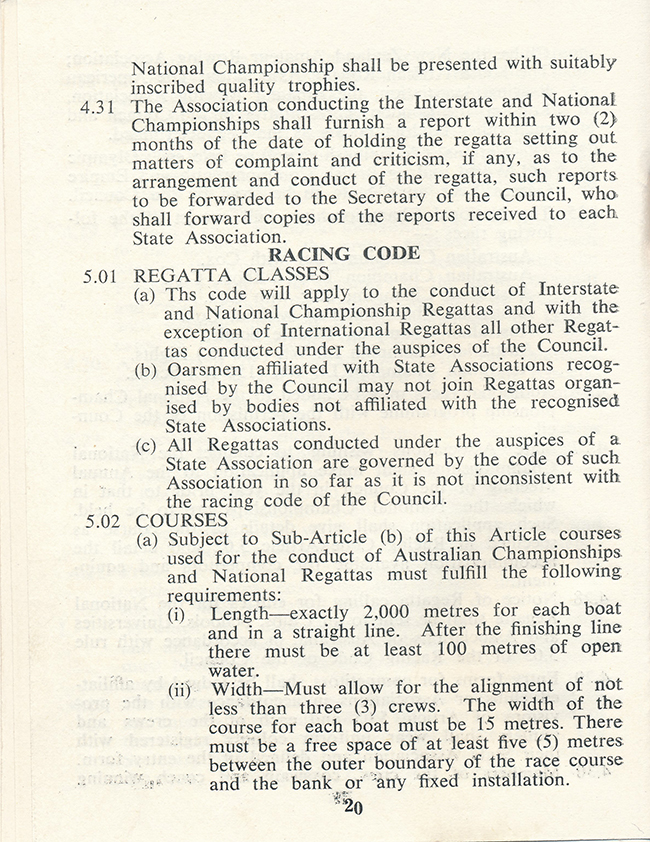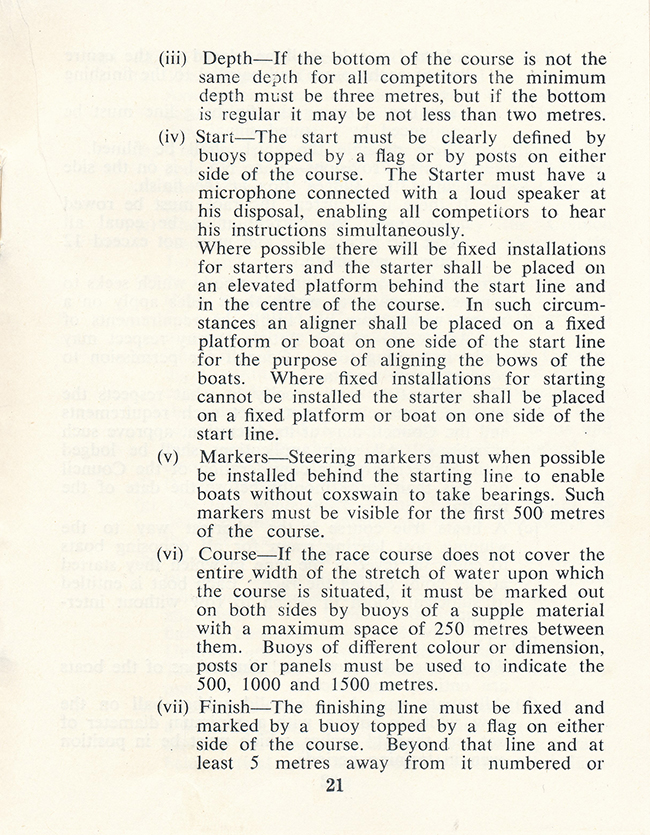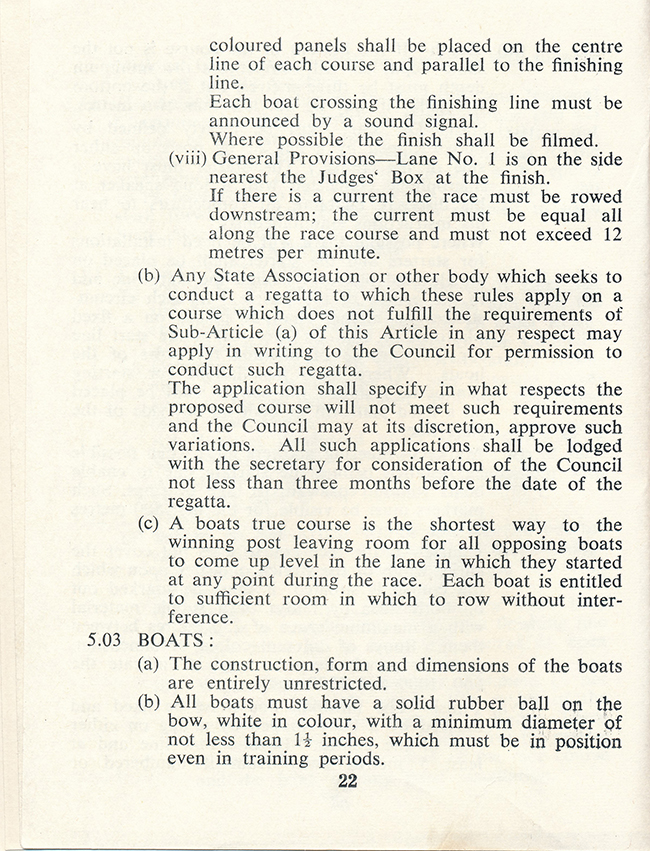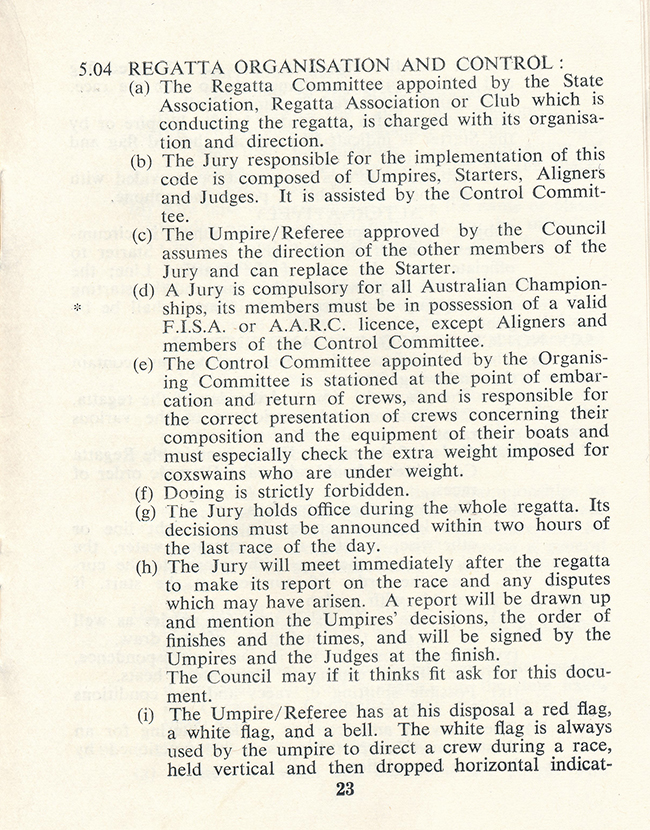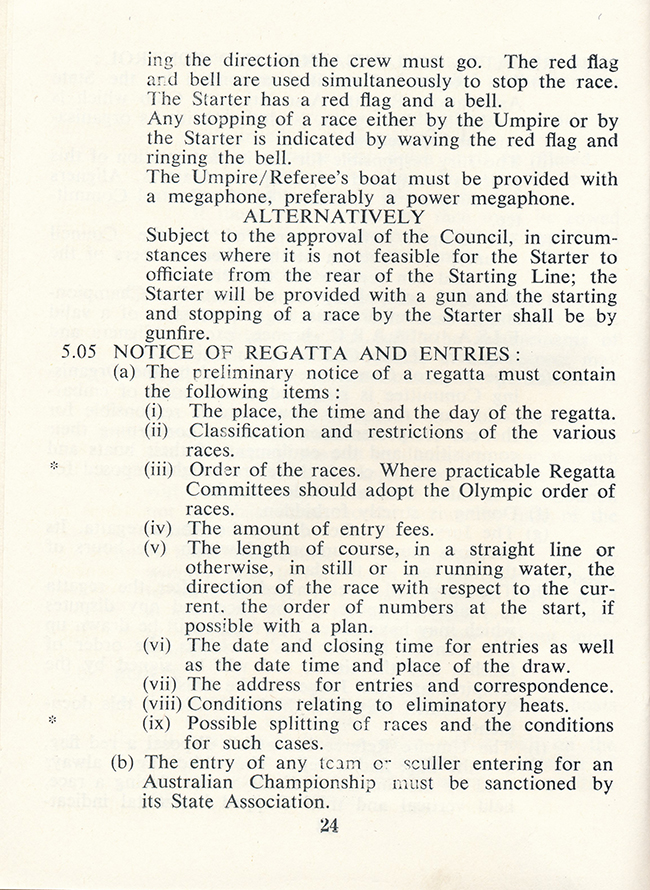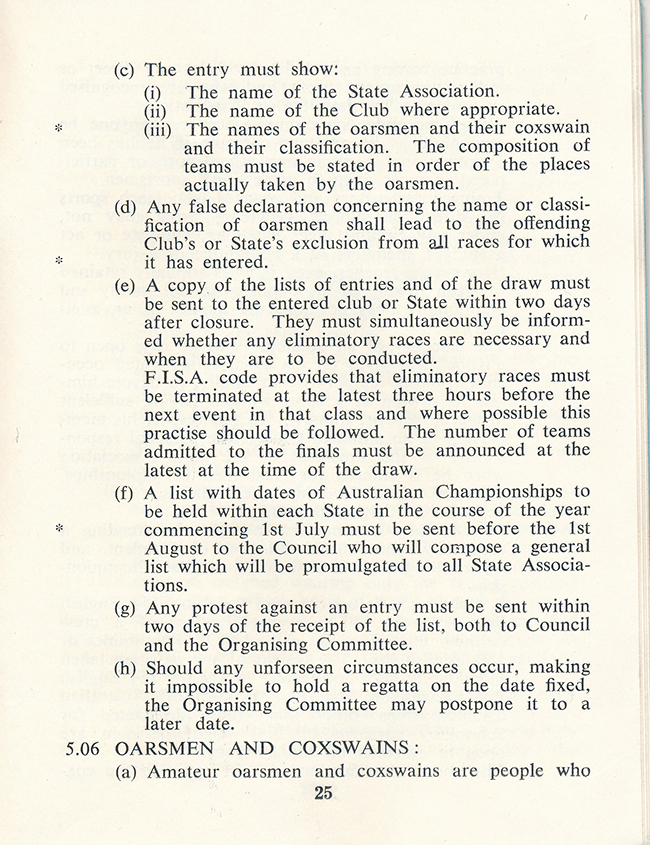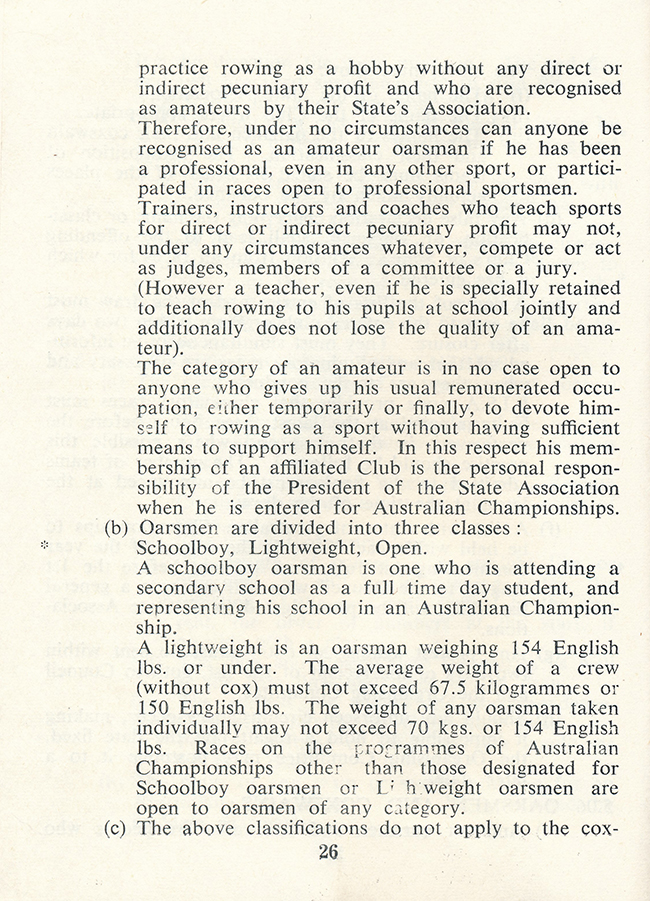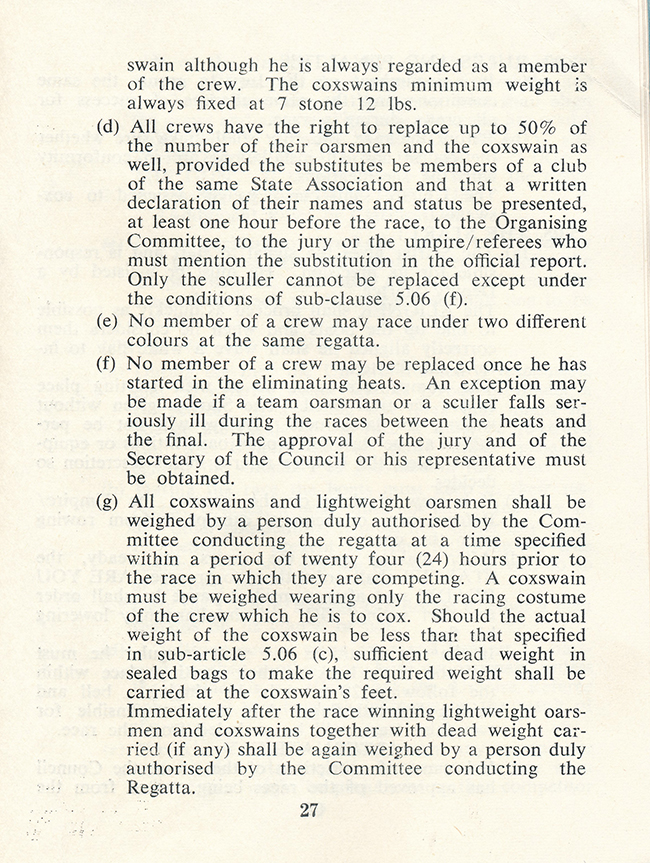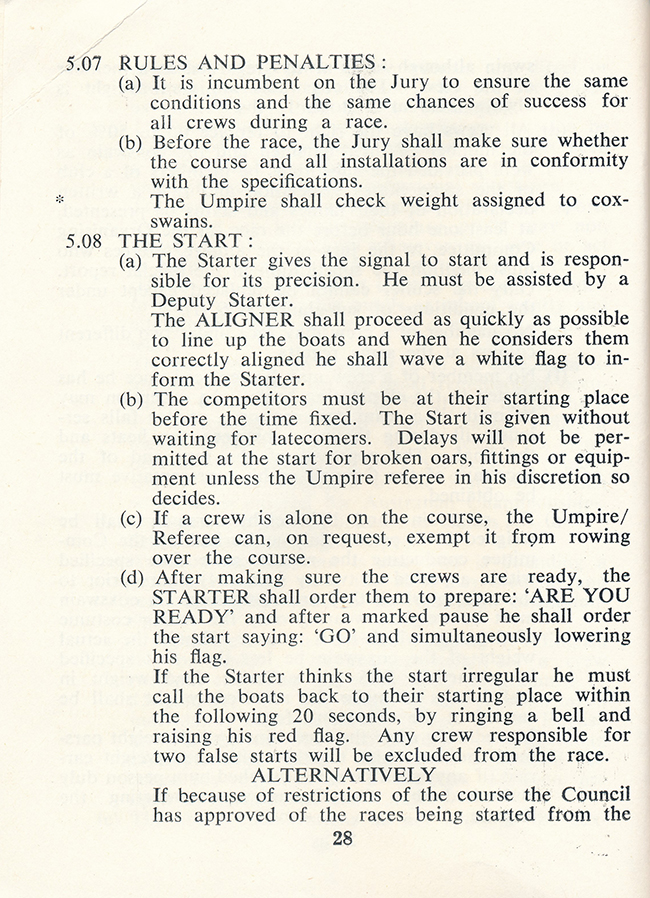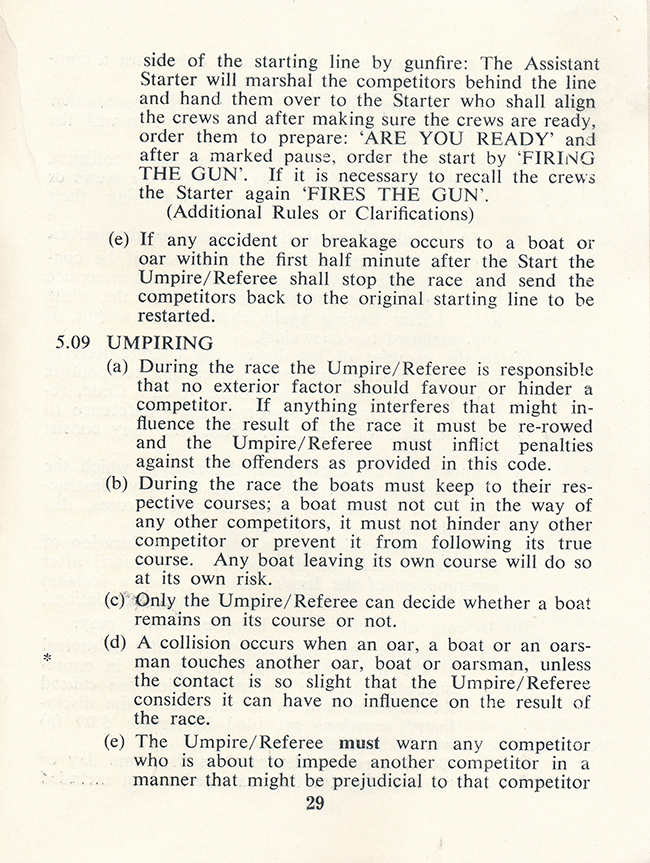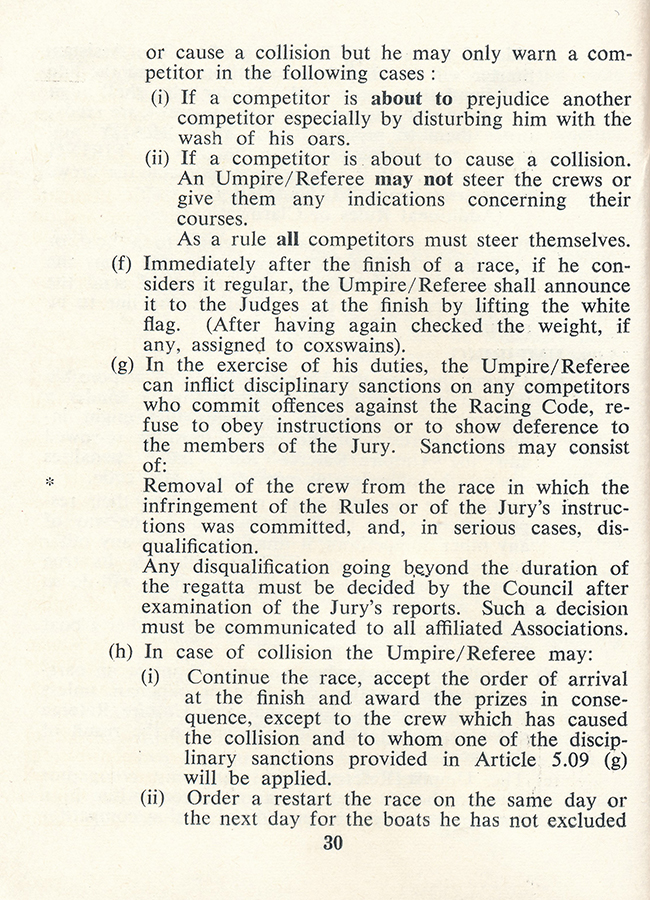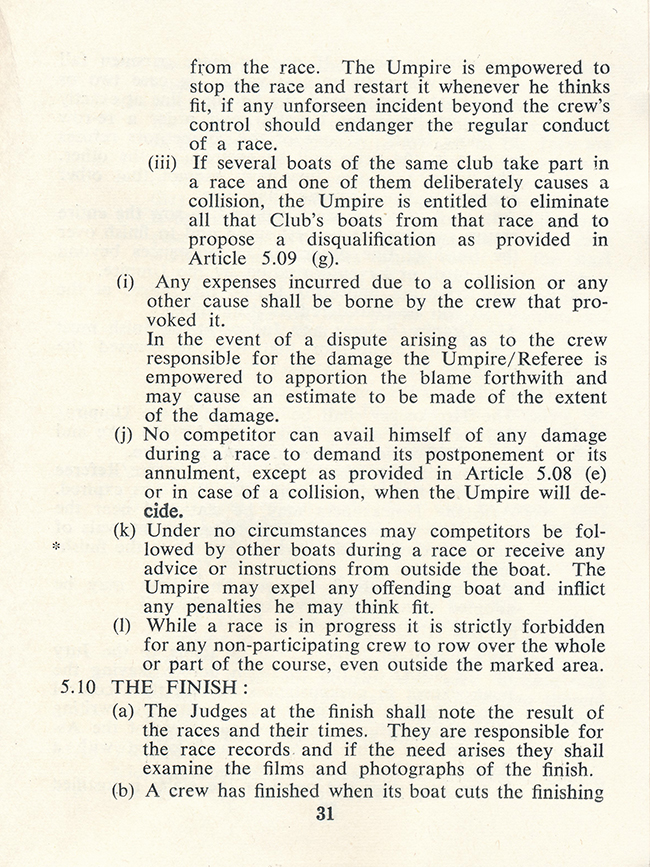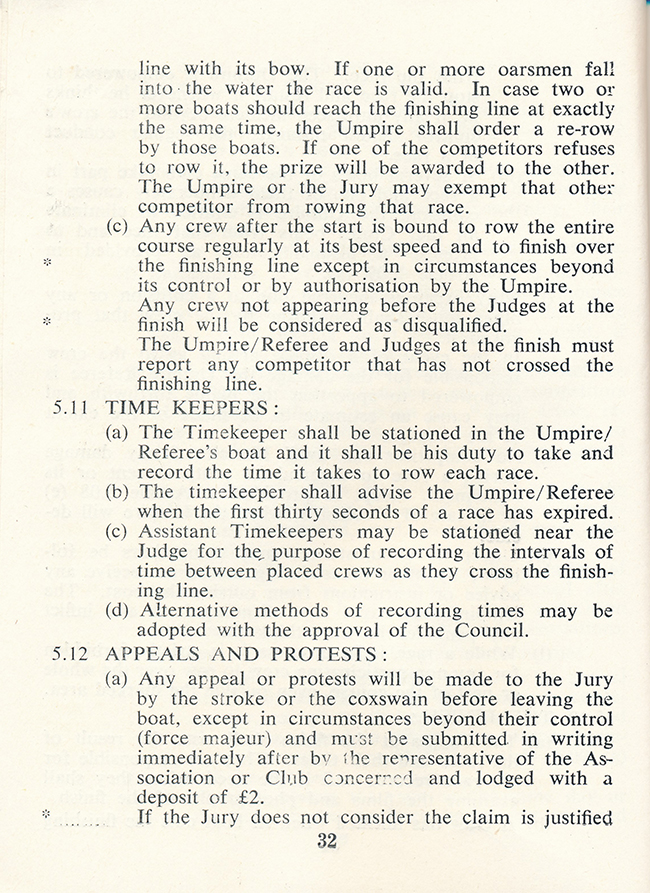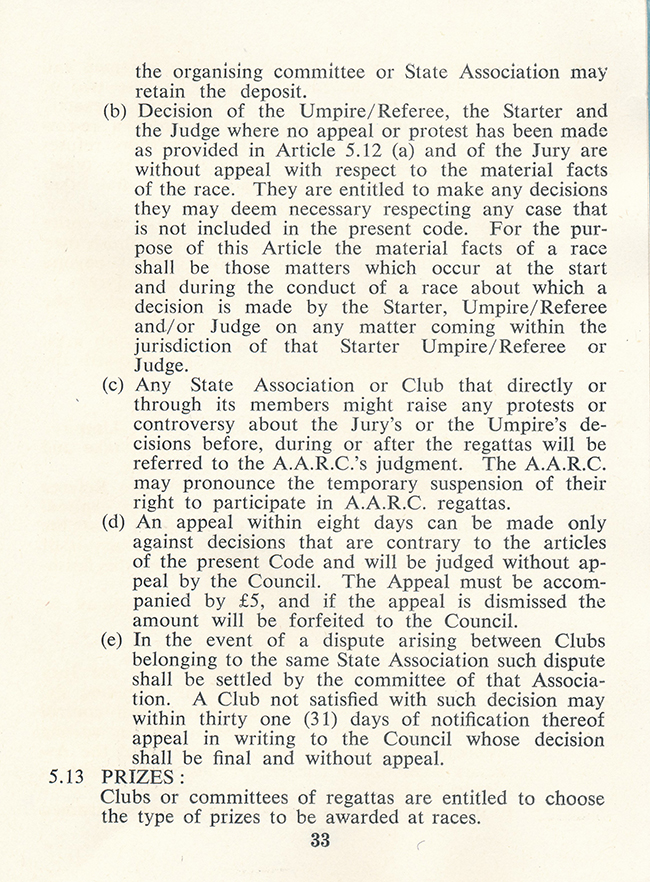 Back to Books, Publications and Programs