Brian Vear
Banks Rowing Club (VIC)
1960- Olympic Games- Coxless Four bow - eliminated in repechage
1962- Interstate Men's Eight Championship emergency
1963- Interstate Men's Eight Championship two seat - First
1964- Interstate Men's Eight Championship bow - First
1964- Olympic Games- Men's Eight bow- Eighth
1965- Interstate Men's Eight Championship bow- Second
1996-2006- President Banks Rowing Club
1997- Interstate Championships team manager
2001+- President of the Australian Masters Committee
2002- Chairman of the Organising Committee National Championships
2003- Chairman of the Organising Committee for the World Masters Games
2004- Chairman of the Organising Committee National Championships
2007- Chairman of the Organising Committee National Championships
Life Member Banks Rowing Club
Life Member Rowing Victoria Inc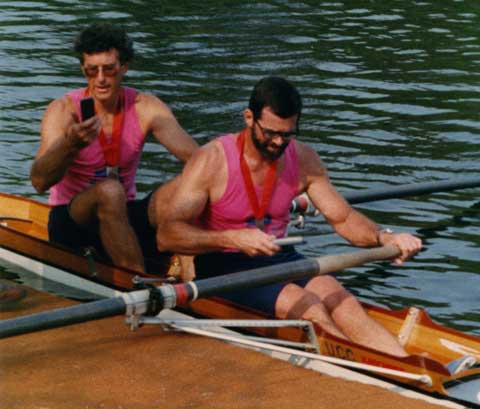 Brian was very active in rowing both as a rower from young man to masters and also as a regatta organizer. He also managed a successful Victorian team in 1997 in which Victoria won 4 of 8 events.
From a Rowing Victoria perspective his work was of critical importance as a regatta and masters organiser. He showed how the Association could fund its critical development work through regatta organisation and set Victoria on a road that has continued ever since. He was also an initiator of the development of masters rowing in Victoria.
From a Rowing Australia perspective, his work was of greatest importance in the development of masters rowing. Under his reign as Chairman of the Australian Masters Committee, the Australian Masters Championships regatta was created and is now one of the major regattas in Australia.
He was also Chairman of the Organising Committee of the rowing at the World Masters Games in 2003. This regatta was one of the largest international regattas ever conducted. Brian's initiative in introducing the alpha/numeric boat numbering system for regatta management has now been adopted throughout Australia and at many international regattas.
Andrew Guerin 2013