George Upward
Originally Corio Bay Rowing Cub then Civil Service Rowing Club (VIC)
1880- Intercolonial Men's Eight Championship stroke - First
1881- Intercolonial Men's Eight Championship stroke - First
1882- Intercolonial Men's Eight Championship stroke - Second
1883- Intercolonial Men's Eight Championship stroke - First
1887- Elected Hon Treasurer of Victorian Rowing Association
1888- Intercolonial Men's Four Championship stroke- First
1891- Intercolonial Men's Eight Championship coach- Third
1895- Intercolonial Men's Eight Championship coach- First
1903- Interstate Men's Eight Championship co-coach (NSW)- Fourth
1909- Interstate Men's Eight Championship co-coach - Second
1910- Interstate Men's Eight Championship co-coach - Second
1891-1915- Vice-President of Victorian Rowing Association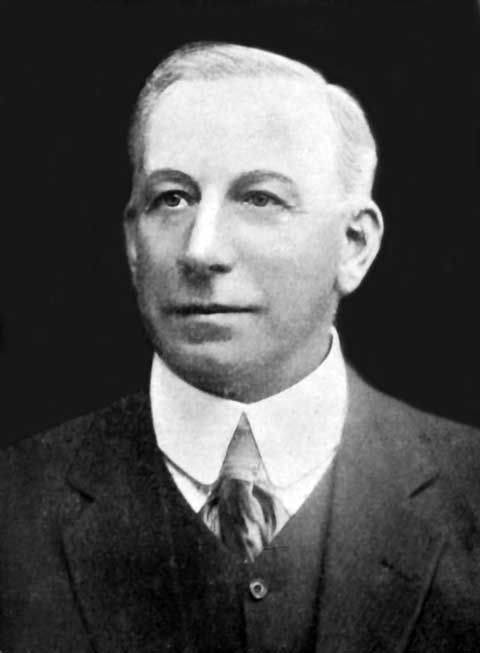 He was regarded as one of the finest rowers of his time and one who took a keen interest in rowing throughout Australia. His obituary in the 1915 VRA Annual Report reads:
"With feelings of the deepest regret, your Committee records the death, which occurred in Sydney on 3rd October 1915, of Mr George E Upward, Senior Vice-President and Chairman of the Association. No name is better known in Australian rowing than that of George Upward. He has done more for the sport in Victoria than any other man, and was responsible for introducing, in 1880, the style of rowing (based on Woodgate) which resulted in Victoria's long list of successes in the Australian Eight Oared Championships. It can truly be said that he has left a mark on Australian rowing which will never be effaced. He hailed from Geelong, where he had his first successes with the Corio Bay Rowing Club. He first took his seat on the Committee of the VRA as a representative of Civil Service Rowing Club on 3rd October 1891. As showing the keen interest he took in the administration of the Association during the last 34 years, it might be mentioned that he attended 407 meetings of the Committee for that period. He stroked the successful eight-oared crews of 1880, 1881 and 1883 and the Victorian crew which won the Intercolonial Four-oared Race of 1888. Of a genial disposition, and taking a wonderfully keen interest in rowing in all the States, your Late Vice-President made a host of friends throughout the Commonwealth, and he will, indeed be sadly missed."
Perhaps his greatest work was in the height of the amateur debate in the late 1800s. He brought together the clubs who wished to continue the Intercolonial races despite the standoff between the NSWRA and VRA. The VRA appeared comfortable for allow others such as Upward to issue and receive invitations to allow the Intercolonial races to continue.
Upward was the first Usher of the Black Rod in the new Parliament of Australia and co-coached the NSW 1903 crew as he was in Sydney during March & April 1903. Our first Prime Minister Sir Edmund Barton took a great interest in this crew.
Andrew Guerin 2011