Henry H Storrer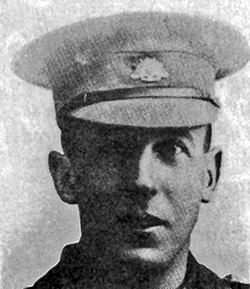 Barwon Rowing Club (VIC)
Henry Haig Storrer (elder brother of Murray), known as Harry, was born in Geelong and when he enlisted was aged 27 years and 2 months, 6' ½", 14st 12 lbs., with grey eyes and fair hair.
He had attended Geelong College and Melbourne University. He was a shipping clerk, and later an accountant at Dennys Lascelles Pty. Ltd. and was a serving officer with the 8th Australian Garrison Artillery at Queenscliff.
By the time he enlisted his father, Harry Storrer, was a Vice-President of Barwon Rowing Club. Harry had joined Barwon Rowing Club in 1905.
At the outbreak of war he had enlisted successfully in the A.I.F but was directed to return to Queenscliff. He applied several times for active service overseas but was held back for home duties, which included bombing instructor at the Geelong Camp. He then entered a course at Duntroon Military College, before qualifying for the Point Cook Aviation School, where he went on to become one of their first instructors.
He enlisted 1 October 1916 in the Australian Flying Corps at Laverton and embarked from Melbourne with No. 2 Squadron on 25 October 1916.
Harry arrived in England on 28 December 1916, was initially appointed as an instructor and then promoted to Flight Commander of 69 Squadron. He arrived in France on 26 August 1917 as part of the first Australian Flying Unit to serve on the Western Front. Three months later the Squadron moved to Flanders; its duties included locating enemy gun emplacements, artillery spotting and bombing patrols.
Henry was killed on 2 December 1917: He was taking off from the aerodrome at Bailleul. A strong wind was blowing at the time, and Capt. Storrer banked in order to avoid some trees. A gust of wind caught the machine and crushed it into a brick wall on the edge of the aerodrome. Both he and his observer were killed instantly. He was buried in the Bailleul Military Cemetery.
A cross for his grave was later made out of pieces from the wrecked aircraft.
At the Newtown Presbyterian Church late in December it was said of him: He was known amongst his intimates as "Smiler" because of his sunny disposition. At the store, on the river, at the Guild, as an officer of His Majesty's Forces, in tent life far away from home amongst strangers, as flight commander, he was the clean-living, good-hearted comrade. Living for his duty he did it in splendid and magnificent style. It was natural that such a man should find his place amongst the most intrepid, adventurous and highest type in the war - the airmen. To know him was to love him: he was modest in his achievements, radiant in disposition, pure and noble in character, kind and courteous to all.
Henry Haigh Storrer is buried at Bailleul Military Cemetery Extension, France.
Karen O'Connor 2015