David J Sollom OAM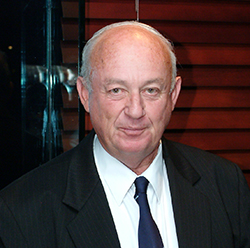 Sydney Rowing Club (NSW)
David has been a continuous and long serving member of the rowing community. He has been a key member of the Sydney Rowing Club administration over a long period of time and has taken senior roles in other rowing organisations.
His citation for his OAM was for services to rowing and noted the following:
Sydney Rowing Club
Director, since 2007.
Treasurer, 1981-1988.
Member, since 1957.
Rowing NSW
Board Member, 1987-1997.
Director of Finance, 1996-1999, and 1988-1989.
Life Member, 2005.
Rowing Australia
NSW Union of Rowers
President, 2005.
Life Member.
Awards and recognition includes:
Order of Merit for services to rowing, Sydney Rowing Club, 1983.
Andrew Guerin
June 2021
Sources: