Clyde L Sharrow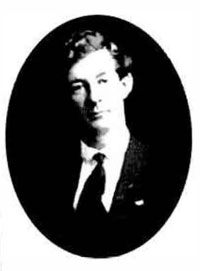 Bairnsdale Rowing Club (VIC)
CPL C.L. Sharrow 4787
Killed in Action Belgium 4 October 1917 Aged 25 years
Born in 1892, Clyde Leslie Sharrow was the son of William and Celia (nee Sharpe) and in 1915 he married local Toongabbie girl Winifred Semmens. Clyde was a carpenter and undertaker by trade and presumably was working with his uncle, William Sharrow, who was an undertaker in Baimsdale at the time.
He was a keen rifleman and this stood him in good stead on his enlistment in August when he was promoted to a training Sergeant in camp.
In mid 1916 he embarked overseas and reverted to the rank of Corporal. On arrival in France he spent some time hospitalised sick before joining his platoon at Broodseide. At 5.40am on 4 October he was one in an advancing party when a shell landed beside him killing him instantly. He never met his daughter, Lesley Joan who was born early in 1917.
From the East Gippsland Family History Group Inc 2015