Arthur V Scott
Scott, Arthur Valentine
Murray Bridge Rowing Club (SA)
1913 – Interstate Men's Eight Championship three seat – First
1914 – Interstate Men's Eight Championship four seat – Second
1919 – Peace Regatta for the Interstate Men's Eight Championship four seat - First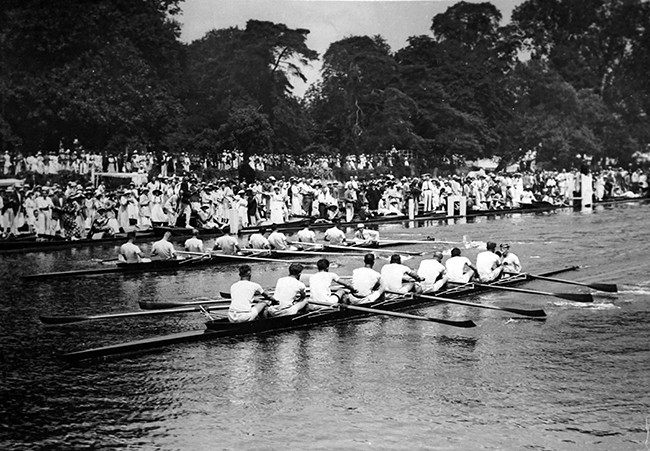 AIF No 1 Crew winning the King's Cup at Henley in 1919 - Scott in the four seat
1922 – Interstate Men's Eight Championship four seat – First
1924– Interstate Men's Eight Championship four seat – First
1924 – Olympic Games – Men's Eight Four seat – eliminated in repechage
1925– Interstate Men's Eight Championship four seat – Fourth
1926– Interstate Men's Eight Championship four seat – Second
Scott won the Interstate Men's Eight Championship in 1913 before the King's Cup trophy was attached to that race. He won the King's Cup for Australia at the Henley Peace Regatta in 1919, and then won the King's Cup in Australia after the war.
Arthur Scott was an incredibly colourful character who a physically strong, a great rower and a person with a vibrant personality. These day he would be the life of the party. The image below may sum this up. He was also a superb sportsman and soldier.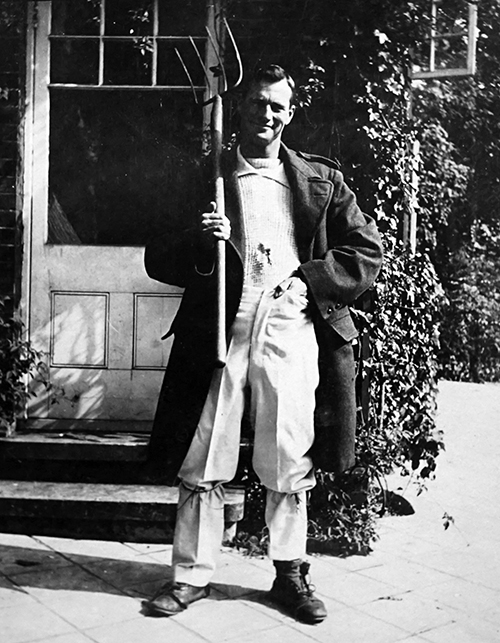 Scott in 1919 with the AIF crews at Henley
His military service is also an example of this larger than life personality. He joined the army in August 1915 after separating from his wife and child. It was clearly not a happy marriage. He noted his next of kin as his mother and given the option of providing 2/5 of his wages to his wife and child or 3/5 of his wages, he chose 2/5.
He was a loco fireman with the South Australian Railways and had a tattoo on his forearm. He was a tough but friendly young man.
He was a good soldier but was wounded in 1916 in France, fortunately not seriously. He was then promoted in the field to Lance Corporal and then temporary Sergeant - clearly a leader. In 1917, he suffered an illness common to many a soldier, venereal disease. In 1918, he was court marshalled for disobeying a lawful instruction. He had applied for leave to attend to his brother's affairs since he was either dead or wounded in the war. Leave was refused. To progress he claim for leave, he stayed in his billets and did not parade. He was sentenced to one year of imprisonment with hard labour. In 1919 with his penalty suspended, he was transferred to the Sports Control Board to row with the AIF. He finished the war with the rank of Gunner.
One of the great people of Australian rowing.
Andrew Guerin
April 1919