John (Jack) A Ryrie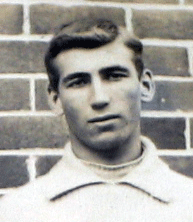 Sydney Rowing Club (NSW)
1908 - NSW Men's Eight Championship, two seat - Second
1908 - Interstate Men's Eight Championship three seat - First
1911 - Interstate Men's Eight Championship bow - First
1912 - Olympic Games Men's Eight bow - semi-finalist
1912 - Henley Royal Grand Challenge Cup bow - First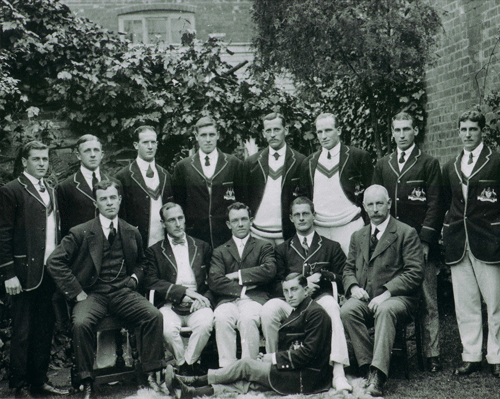 The following extract is from an article which appeared upon his death in a polo match at the young age of 33 years old in Gilgandra. He was a farmer.
A man of magnificent physique, Mr Jack Ryrie was a notable oarsman who represented not only at the State, but the Commonwealth in rowing. He was educated at the King's School, where he distinguished himself as a footballer and cricketer. He afterwards joined the Sydney Rowing Club, and was a member of numerous successful crews of both fours and eights. He first represented New South Wales in 1908 in the crew which hat year won the interstate eight oared championship. He was also in the winning State eight of 1911. In 1912 he rowed bow in the crew which represented Australia at the Olympic Games and which won the Grand Challenge Cup at Henley-on-Thames.
Early in 1915 Mr Ryrie left for the United Kingdom and joined the 4th Staffordshire Regiment with which he served in France until he was wounded nine months later. he afterwards received his commission in the Machine Gun Corps, and served throughout the Palestine campaign, being mentioned in dispatches.
Mr Ryrie, who was 33 years of age, was a son of the Late Mr John Cassels Ryrie of Weenanabah Station, Trangie, a well known western pastoralist. He is survived by Mrs Ryrie and three daughters, the oldest of whom is three years of age.
Compiled by Steve Roll and Andrew Guerin - Jan 2018