Patrick J Ryan
Ryan, Patrick John (Paddy) WA. Died 25 November 1936 in Perth
Swan River Rowing Club (WA), former member of Fremantle Rowing Club (WA) and coach of ANA Rowing Club (WA)
1897 – Intercolonial Men's Eight Championship seven seat – Second
1903 – Interstate Men's Eight Championship co-coach – Fifth
1906 – Interstate Men's Eight Championship coach – Fourth
1924 – Interstate Men's Eight Championship coach - Fourth
1925 – Interstate Men's Eight Championship coach – First
1927 – Interstate Men's Eight Championship coach – First
1928 – Interstate Men's Eight Championship coach – First
1930 – Interstate Men's Eight Championship coach – Sixth
1932 – Olympic Games - selector
1936 – Olympic Games – selector
1937 – Interstate Men's Eight Championship coach – Third
Paddy Ryan learnt his rowing at Warrnambool Victoria before moving to Western Australia where rowed seven in WA's first entry in the intercolonial championships. The crew contained two other Victorian migrants, James Donald (stroke) and Jack Horsburgh (6). The crew finished a creditable second place, and other than for some erratic steering, might have won.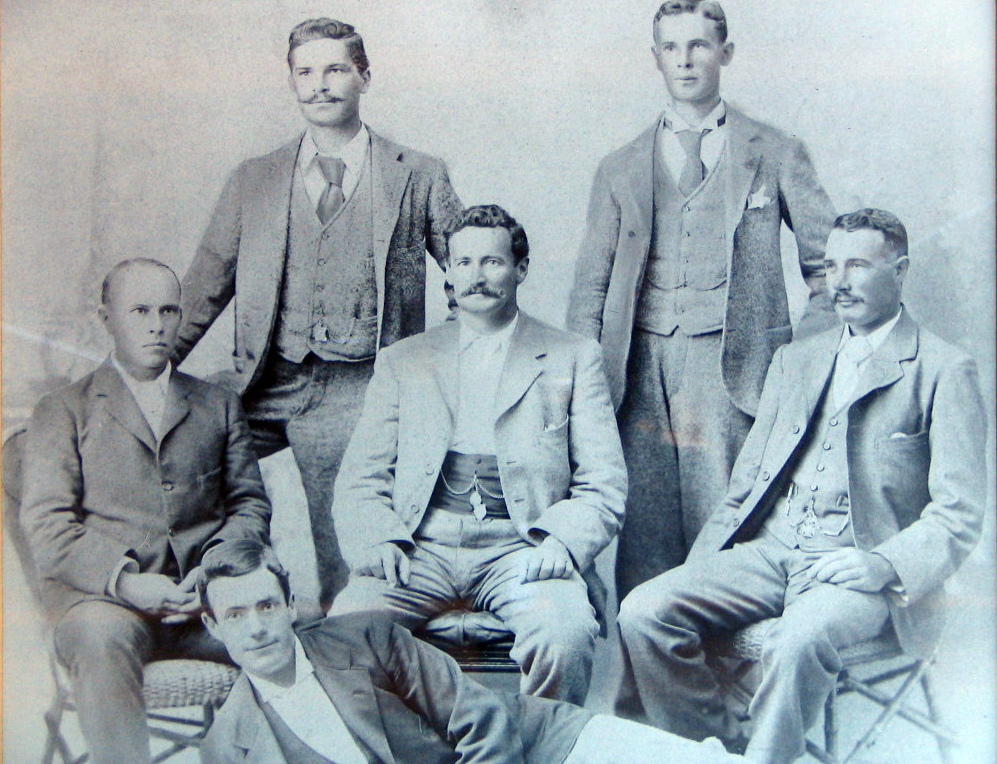 WA Champion Four from Fremantle Rowing Club: 1896-97
From left: D Goodyear (coach), Patrick Ryan (3), Jas H Rogers (Sec), J Horsborough (bow), Jas Donald (Stroke) Front: J Porteous (2)
His obituary in the West Australian on 26th November 1936, stated as follows. It has been said of him that in his day none pulled so purposeful an oar on the river as he. As a coach his determination to do the right thing as he saw it, proved just a strong as his oarsmanship.
He was asked to coach his first interstate crew in 1903. His result did not impress all but he persevered to the great benefit of WA rowing in the mid 1920s.
Ryan was widely respected and was chosen to be an Olympic selector on two occasions.
Andrew Guerin
April 2020