Norman R Purnell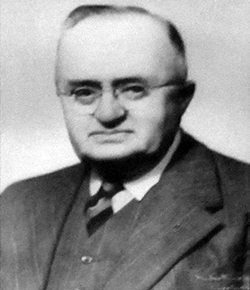 Corio Bay Rowing Club (VIC)
Norman Robert Purnell was born in Geelong about 1892.
Prior to WWI, he competed successfully for Corio Bay Rowing Club winning a maiden eight at the Geelong and Barwon Regatta in 1914 in the five seat and a junior eight in 1915 at the same regatta.
In October 1916, he enlisted for WWI at the age of 24years 10 months. He was a very tall man for that time being 6' 3.5" tall. Norman served in France as a gunner in the artillery. He suffered severely from pleurisy, and was discharged medically unfit in 1918. He returned to Australian in July 1918.
Norman recovered from his illness and from the horrors of WW1, via hospitals in England and Heidelberg in Melbourne. He followed the recommendation of his local doctor to build himself up again by "getting back into the boat" at his Corio Bay Boat Club, then still located on Corio Bay at Geelong.
The Corio Bay shed before removal to the Barwon River
Administration as well as rowing suited him and he served for many years as Treasurer and then as President of his club 1922-24.
Fiona Purnell (grand daughter)
October 2021