Stephen G Pennicott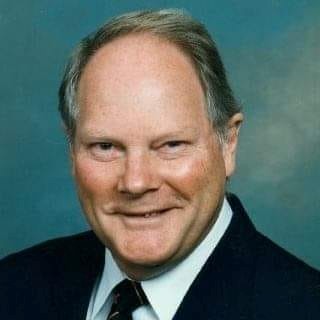 Essendon Rowing Club (VIC)
The following obituary for Stephen was published on 27th July 2023 by Essendon Rowing Club, at the time of his death.
It was with deep sadness that we learned of the recent passing of Stephen Pennicott.
Stephen – or 'Stevie G' as he became affectionately known to many of us - was an exceptionally respected member of ERC who served the club in many capacities including as President, Treasurer, and Secretary and who received a Life Membership for his incredible support and contribution to ERC over many decades.
Stephen had his first experience with the sport of rowing as a student at Geelong College in approximately 1953. His first experience with the Essendon Rowing Club was in around 1969 when he joined for 12 months as a social member, and he later returned and rejoined ERC in 1981 and was a member ever since.
He was elected as Honorary Secretary of ERC in 1984 and continued in that role for 10 years before being elected and serving as President until 1997, and after which he continued to volunteer for various jobs when needed and did a further stint on committee in 1999/2000 as Finance Manager.
Over this long period Stephen's contributions to ERC and rowing in general were very significant and in fact outstanding. He was the ERC regatta secretary for the annual Henley on Maribyrnong Regatta nearly every year from c.1984 to 1997 and assisted again in 1999/2000. He was one of the ERC club delegates to Rowing Victoria general committee meetings from 1984 to 1990 and again from 1995 to 1997. He was on the ERC Bar Management committee in season 1986/87 while still doing his many other duties. Despite his commitment to the club administration Stephen also volunteered to assist whenever he could with the rowing organisation such as being the ERC Team Manager for all the ERC rowing squads sent to the National Championships from c.1986 to 1994. He was also a frequent boat trailer tower to many regattas when needed.
Stephen was unlucky enough to be President when the club suffered from arson causing the disastrous fire in 1995 which resulted in a tremendous amount of extra work in coping with the organisation and repairs required.
In recognition of his contributions to the ERC Stephen was awarded Best Clubman in 1986 and had a new boat (a regulation four) named after him in 1987.
In addition, Stephen made many other contributions to the sport of rowing. He was elected Regatta Secretary for Rowing Victoria from c.1986 to 1994 and was regatta secretary for all the National Championship regattas held in Victoria since 1989. In 1990 he towed the Rowing Victoria boat trailer to the World Championships held on Lake Barrington in Tasmania. This was memorable for him when he accidentally destroyed an MLC rowing eight when turning the corner of Ascot Vale Rd and Maribyrnong Rd on his return trip.
In 1991 he was appointed Assistant Manager for the Australian Rowing Team sent to the World Championships in Vienna, Austria which included some ERC rowers, and where he recalled being left by everybody on the return trip and having to front at the airline desk to request storage space on the plane for many dozens of oars. In 1994 he was appointed Team Manager for the Australian Rowing Team sent to the World Universities Games held at St Catherines in Canada. Also in 1995 he was appointed the Victorian State Team Manager for the National Championships held at Lake Wellington in W.A.
He was the Regatta Secretary for the 2002 World Masters Games held in Ballarat which proved to be a huge task and that he carried out very successfully. All of these honorary positions held by Stephen were performed efficiently and enthusiastically.
Stephen was a kind and gentle man who became a treasured friend to all who met him, and who also enjoyed frequent visits to restaurants and consuming his 'red lemonade''. He will be greatly missed by all of us at ERC.
ERC extends its greatest condolences to the Pennicott family and to all who knew and loved him.
Extracted by Andrew Guerin
July 2023