Jessica Morrison
Mercantile Rowing Club (VIC)
Above: Olympic Champion Jess second from right as a member of the Olympic Four in 2021
It is not often that we get to meet a champion in two sports and one who is showing all the attributes of a person who will also be a champion in other aspects of her life. Your correspondent had this privilege interviewing Jess Morrison.
Jess' original sport of choice was swimming. For some 12 years she was a member, and a leading freestyle swimmer, of the Melbourne Vicentre Swimming Club. Indicators of her prowess were gold in 2011 at the World University Games in the 4 x 100 metre freestyle, bronze medals in the 100 metre freestyle at the World Cups in Berlin and Stockholm in 2012, and she is in Australia's top 10 ever 200 metre freestyle swimmers.
Sadly she missed out on 2012 Olympic Games but was strong and determined enough to try for Rio and settled into the AIS in 2012 for the Olympiad.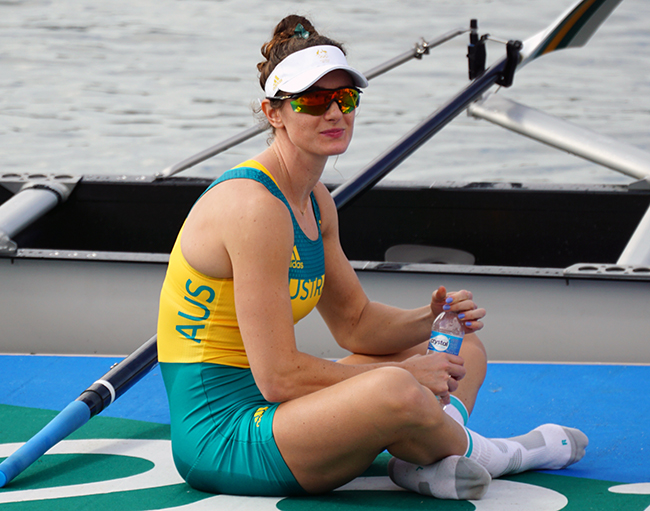 Disaster struck in May 2013 with a shoulder reconstruction. Her swimming career was over, as was her AIS scholarship and her childhood dreams of winning medals at the Olympic Games. This would have destroyed the hopes and aspirations of most people, not so Jess Morrison. After recovering from her surgery, Lyall McCarthy and fellow sport swapper, Kim Brennan, invited her to try out rowing. She spent October to December 2013 at the AIS mastering our sport.
She then joined Simon Gadsden under the VIS TID program based out of MUBC for 8 months in 2014. It was not easy going for someone who has always excelled and now had to start from the bottom and pick up the skills of a new sport. Jess did not enjoy the experience but to her credit, she persevered and succeeded.
When Gado was appointed Head Coach at Mercs, and also seeing the strength of the Mercs women's program, she joined the Club and has never looked back. Her career blossomed.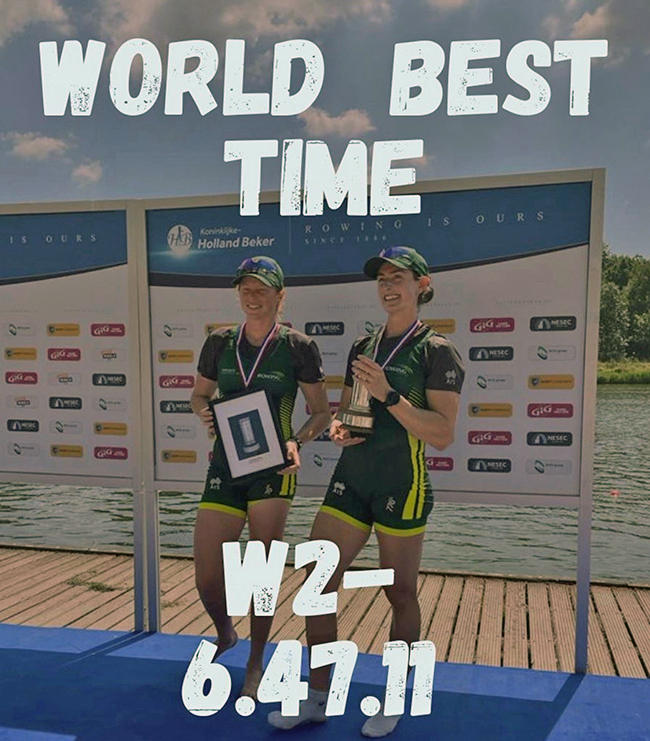 2023 Holland Beker Regatta - Jess on the right
The 2014-15 season was one of investment in her new found sport. She and her new pair partner Hannah Lewis finished second in the pair at the Nationals and they did a private European tour picking up wins at the Holland Beker Regatta.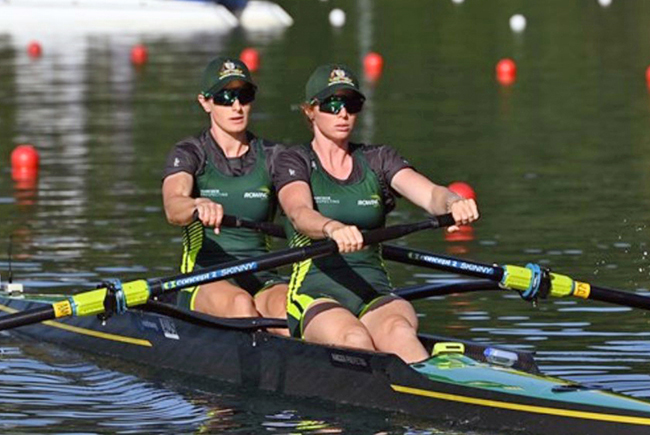 2023 World Cup 3 with Jess in bow seat
The following season she achieved part of her childhood dream when she became an Olympian at Rio. She had started the Olympiad as a swimmer with the aim of getting to Rio, and finished the Olympiad in Rio as a rower.
After the Olympic, she went back to the Melbourne Business School to do her MBA which she finished in 2018. This included a semester at the London Business School on exchange.
She has returned to rowing to fulfil the balance of her childhood dream, Olympic medals. She has been selected into the National Training Centre and is on track to finish her work. The Australian women's sweep program is strong with World Championship medals in the four and eight in 2018. Her plan is on track.
From May 2018, Jess has been working with Ernst and Young although it is currently very much flexi-time with her rowing commitments.
The highlight of her career to date was the 2020 Olympic Games where she became an Olympic Champion in the four. It was meant to be even more than that with Jess doubling up in the pair with Annabelle McIntyre. Adverse weather caused the regatta schedule to be compacted with the semi-final of the pair only a couple of hours after the four final. That time was filled with drug testing, presentations and the like leaving no time to recover for the semi-final. The pair finished fourth and went onto to win the B final. It was a disappointing end to what should have been two podium finishes.
After the Games, Jess moved to America with her partner but she managed to continue her rowing in California in a pair which went onto win the Hambleden Pairs at Henley Royal Regatta for California Rowing Club.
Jessica returned to Australia in 2023 to prepare for the 2024 Paris Olympic Games with some unfinished business in the pairs with Annabelle McIntyre. They have so far swept all before them to date. Wins in World Cup 2 and World Cup 3 and a world best time at the Holland Beker regatta all show the preparation is on track. We await with great interest for the 2023 World Championships.
So what does she like about Mercs? The club culture is "awesome" – the supportive environment and people, friendly, the work ethic, quality rowers to work with, and led by a head coach who knows what to do to get success.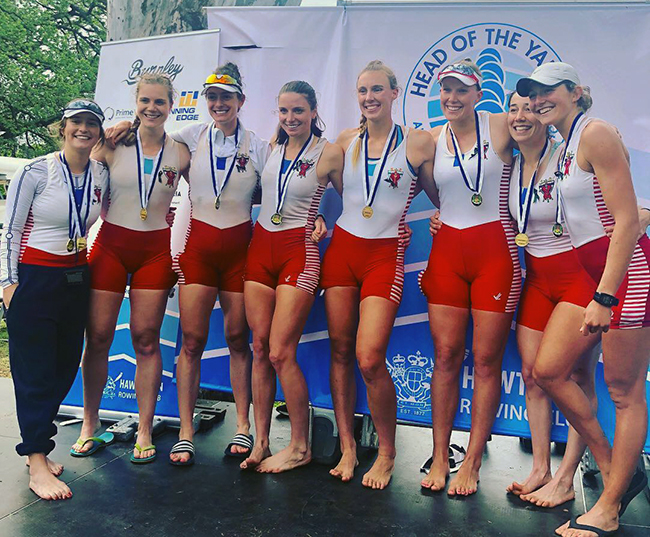 Jess provided an interesting insight into the differences to swimming where the sport is far more individual with differing training programs to match the various distances and disciplines. She finds the training environment so much more conducive to success in rowing with everyone racing the same distance and so doing the same training. Given the workloads undertaken by rowers these day, we should be grateful of this difference.
Jess, a champion, following her sporting dreams.
Recent highlights of her rowing career
2016 - Olympic Qualifying Regatta, Women's Eight, two seat - Third
2016 - Olympic Games, Women's Eight, two seat - Eliminated in repechage
2019 World Cup 2, Women's Pair, bow - Second
2019 World Cup 2, Women's Eight, seven seat -First
2019 World Cup 3, Women's Eight, seven seat - Second
2019 World Cup 3, Women's Pair, bow - First
2019 - World Championships, Women's Pair, bow - Second
2019 - World Championships, Women's Eight, seven seat - Second
2021 - 2020 Olympic Games, Women's Four, three seat - First
2021 - 2020 Olympic Games, Women's Pair, bow - Seventh
2021 - Victorian Institute of Sport, Award of Excellence
2022 - Henley Royal Regatta, Women's Pair, bow - First
2023 - Holland Bekker Regatta, Amsterdam, Women's Pair, bow - First (world best time)
2023 - World Cup 2 (Varese), Women's Pair, bow - First
2023 - World Cup 3 (Lucerne), Women's pair, bow - First
Andrew Guerin
December 2018 (updated August 2023)