Robert C Morell OAM
Corio Bay Rowing Club (VIC)
2 Dec 1929 - 23 Sep 2013
1999 - Elected a Life Member of the Victorian Rowing Association
2001 - Awarded an OAM for services to rowing
Bob joined Corio Bay in 1947 and competed until 1955 very successfully. He held a club record for his number of wins as well as winning two Victorian Championships in lightweight fours and junior eights.
In over 45 years of coaching at Corio Bay he has become a loved and respected figure for his strength of character and his ability to be totally fair, unbiased and supportive. As well as his success with junior rowers at Corio Bay, he coached at The Geelong College for over 20 years, mainly looking after the second eight, "Bob's Muckies".
In 1974 Bob founded the Corio Bay Ladies Rowing Club which helped strengthen the position of women in what was a male dominated sport. He went onto assist with the Victorian Ladies Rowing Asociation. He continued to support women's rowing throughout his years and was always involved with their regattas, especially the Head of the Schoolgirls.
The administration of the sport, firstly in Geelong with the Geelong Rowing Association and later in the Victorian Rowing Association has been influenced greatly by Bob's efforts. He has held senior positions in both organisations and helped shape the organisations. He was always involved in the GRA regattas and was an active Boat Race Official at other regattas.
Bob was also active in the United Way Corporate Cup. This charity event involved a great deal of organisation and provided a great deal of entertainment for all involved. This event raised tens of thousands of dollars for Uniting Way in the years of involvement of Bob.
The Victorian rowing community were delighted to learn of Bob's OAM award.
From Rowing Victoria Newsletter Vol 2 Edition 2 season 2000-01.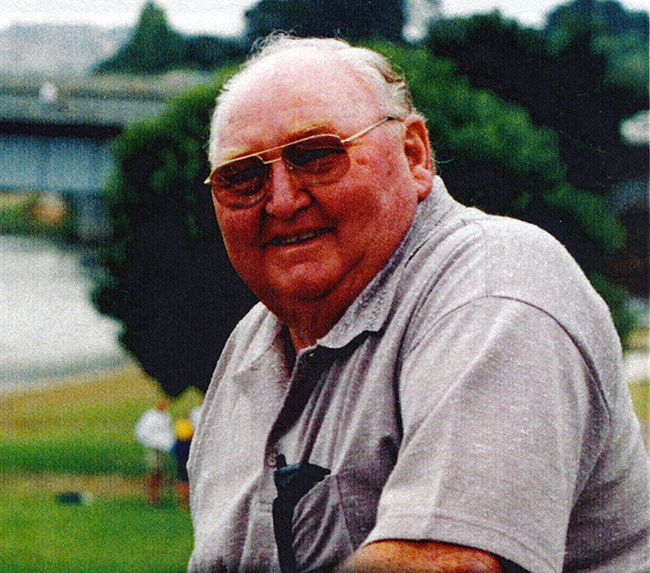 Some comments following his death in 2013.
Bob was an esteemed and respected member of the Victorian rowing community.
His work in demonstrating the joy of rowing in young people was of huge benefit to many young people in Geelong. As mentioned above, his work in developing women's rowing in Geelong was not only important but also well ahead of his time.
His 'can do' approach got things done. Hurdles that others perceived, were not in his vision.
His sage advice at Rowing Victoria meetings was always appreciated. Also was his no nonsense approach to unnecessary or wrong arguments.
He was a great servant of the sport.
Andrew Guerin