Alexander P "Streak" Miller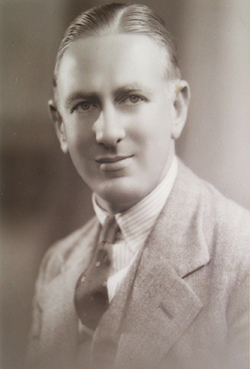 Mercantile Rowing Club (VIC)
The following obituary appeared in the Club's 1974-75 annual report.
Known as "Streak" throughout Victorian rowing, he was an active oarsman, Club administrator and a regular competitor at all regattas, with a particular affinity to country regattas and later visiting all country regattas as a supporter where his friendly personality made him a well known and popular visitor.
Joining Mercantile in 1927, he won his Maiden Eight in 1928 and followed with successes in Junior Eights and Pairs and Senior Eights over the next six years. At the same time he took an active part in the Club administration, being elected to the Committee in 1929 and later becoming Vice-Captain, Captain and Vice-President.
He regularly attended at the Club and its functions, including the South West Corner, until an illness restricted his activities and even then remained a regular supporter of the Henley Regatta, and whenever possible made a visit to the South West Corner.
"Streak" will be sadly missed from Mercantile and Victorian Rowing.
Extracted by Andrew Guerin
February 2023