Jihn (Jack) McLean
NSW
1889 - Unsuccessful challenge of Peter Kemp (AUS) for World Sculling Championship
1890 - World Sculling Championships after defeating Peter Kemp (AUS)
1891 - Lost World Sculling Championship to Jim Stanbury (AUS)
1891 - Unsuccessful challenge of Jim Stanbury to regain the World Sculling Championship
The Western Mail of the 26th January 1928 page 32 reported the death of Jack McLean as follows:
The death of Jack McLean, at his residence, Clovelly (N.S.W.), on J Saturday at the age of 73,- removes a figure that was prominent in the sculling world nearly 40 years ago. For some time Mc- Lean held the professional world's cham- pionship, losing it to James Stansbury in 1894 McLean, who was a man of magnificent physique, standing 6ft. 1 1/2 in. and weighing 13st. 101b., was born' at Shoalhaven, but left there when 10 years of age for ths Richmond River, which is regarded by many as the home of rowing.
He had numerous victories to his credit on the river, but be first came into prominence when he defeated Perkins, the English champion, on the Parramatta River in 1889. Then he accounted for Stevenson, the New Zealand champion, and N. Matterson. A match with Peter Kemp for the world's championship followed, but Kemp, who had been handed the title when Bill Beach retired, proved superior to McLean. The latter, however, turned the tables at their next meeting some six months later. He successfully defended his title against Chris. Neilsen and Jim Stansbury, but the latter won when they met a second time.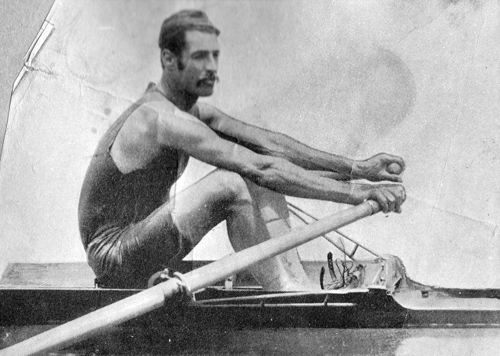 Steve Roll and Andrew Guerin Feb 2018