S C "Bill" Macrae
Mercantile Rowing Club (VIC)
Stanley Calvert Macrae (January 1912 – 19 May 1940)
The first Mercantile member to die in the service of their country in WWII was Air Cadet S C Macrae, who died as the result of the crashing of an aeroplane at Point Cook on May 19th 1940 during a practice flight.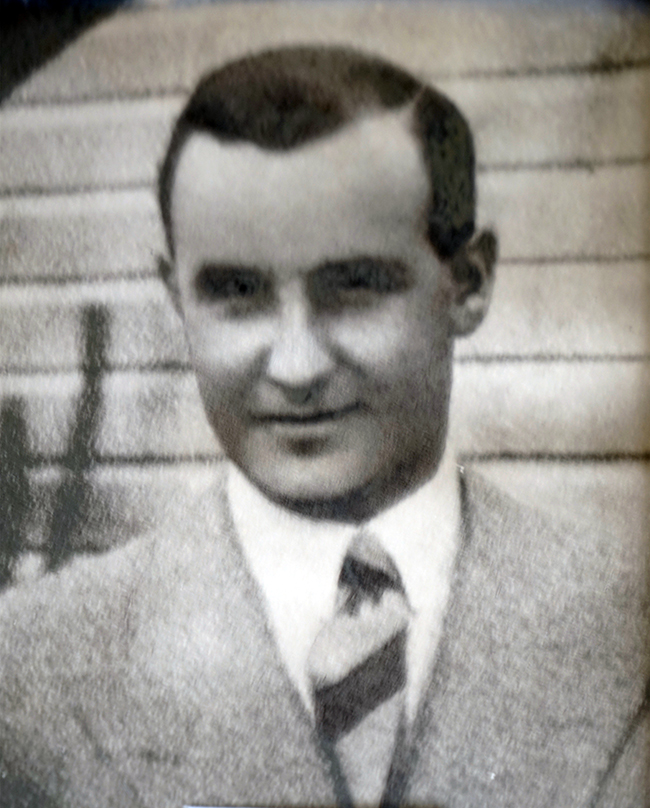 Above: Bill Macrae
The 1939-40 Annual Report records:
By the splendid services which he rendered as Hon Secretary from 1934 to 1937, he earned a place amongst the men who have done outstanding work for the Club. His period of office was marked by a great development in the Club's activities, due to his remarkable administrative ability and a charming personality which gained ready support from all with whom he came in contact.
Mr Macrae was equally well esteemed in rowing circles outside his own Club, and there was general regret when business calls obliged him to resign from the Hon Secretaryship.
In business his marked ability led to rapid advancement, and at the time of his enlistment in the RAAF, he held a responsible post with the Orient Line of Steamers in Perth. He had been transferred to Point Cook only a short time before the accident occurred which led to his untimely death.
His memory will always live in the Mercantile Rowing Club as one who rendered it sterling service, but especially as a man whose personality endeared him to all.
His three brothers are serving with the AIF.
Bill Macrae was the third son of Rev J F Macrae and Mrs Macrae of Toorak. He was educated at Scotch College from the age of 10 years old. He gained his Leaving Certificate in 1929 and rowed in the Scotch College 3rd crew in that year.
He was a keen and active rower at maiden and junior levels as well as well as being an excellent Hon Secretary of the Club.
He obtained his civil flying licence before the war began and joined the RAAF in Perth in February 1940.
Andrew Guerin Jan 2017