Francis H Lascelles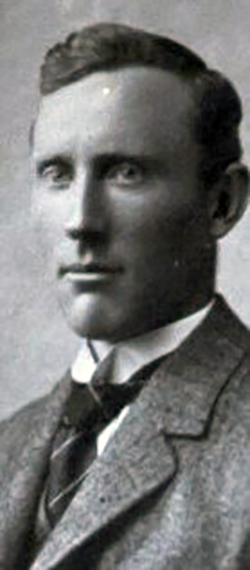 Barwon Rowing Club (VIC)
Born in Geelong in 1892, Frances Hope Lascelles, known as Frank, was educated at Geelong Grammar School and employed as a wool broker in his father's firm, Denny, Lascelles Ltd. His grandfather, Charles, was one of the founders of Barwon Rowing Club and its first Captain.
Frank was Captain of Boats at Geelong Grammar School in 1909 and 1910 and rowed 2 seat in the Head of the River, coming second both years to Wesley College. He had joined Barwon Rowing Club by 1913.
In April 1915 at the age of 23 he travelled to Sydney where he boarded a ship for England, arriving on 15 May.
One month later he enlisted in the 3rd (Prince of Wales) Dragoon Guards, acting as a General Staff Officer.
He later took a commission as Lieutenant in the Kings Own Royal Rifles, 42nd Brigade, Machine Gun Corps, leaving England on 8 November 1915 and after a week at the Base, joined his battalion in Flanders. In a letter to his mother he described his men as being very cheerful, in spite of their winter hardships.
When his father, E. H. Lascelles, died unexpectedly a few months later, his mother asked him to request leave of absence to come home. He cabled a reply saying that he could not do this as he felt it was his duty to remain at the Front.
Frank was killed on 22 August 1917 at Zillebeke, Flanders during the 3rd Battle of Ypres. When the news reached home, flags were flown at half mast at all the wool stores in Geelong.
He has no known grave.
Francis Hope Lascelles is commemorated at Tyne Cot Memorial for the Missing, Belgium.
Karen O'Connor 2015