Walter Lambert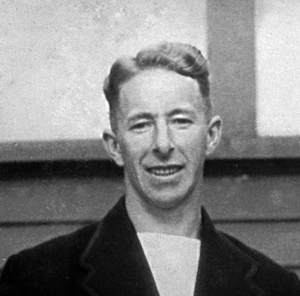 Born 4 Apr 1916 Died 8 Oct 1993

Richmond Rowing Club, Melbourne Victoria
1939 - Interstate Men's Eight Championship stroke - Disqualified
1946 - Interstate Men's Eight Championship stroke - First
1947 - Interstate Men's Eight Championship stroke - First
1948 - Olympic Games - Men's Coxed Four stroke - eliminated in repechage
1950 - British Empire Games - Men's Coxless Pair stroke - Gold
Life member of Richmond Rowing Club
Known as Wally, Walter Joe Lambert was a fireman, who rose to a station officer in various stations in Melbourne eastern suburbs.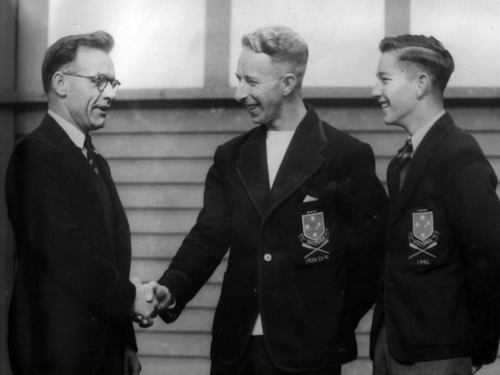 Lambert, along with his club mate Ron March and regular partner Jack Webster, were of a very athletic build for oarsmen. Lambert was an outstanding stroke man who appears to have been only selected only in that seat. At that time, he was the best of Australian talent and a superb oar. Until 1988, he was the only Australian Olympic representative from his Club.

The Herald Sun obituary of 13 Oct 1993 was insightful with respect to his award this evening. Please remember that it is difficult to compare rowing achievements across different times. Wally Lambert was an outstanding oarsman who represented Australia at the Olympic Games and Empire Games. Mr Lambert's widow, Sheila, said that her husband felt that he had reached the pinnacle of his rowing career when he was awarded an Olympic blazer to participate in the 1948 London Games. "He absolutely treasured his Olympic blazer and was so proud to have represented Australia" Mrs Lambert said. She said Mr Lambert regarded his greatest rowing achievement as the gold medal win in the coxless pairs at the 1950 Empire Games in New Zealand. Along with regular partner, Jack Webster, Mr Lambert was regarded as one of Australia's champion rowers from 1930-50.
Source: Andrew Guerin 2011