Joseph Kemp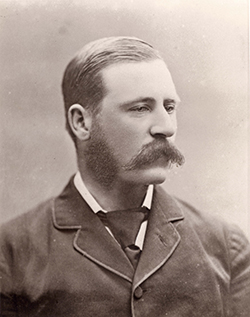 Melbourne Rowing Club (VIC) then Barwon Rowing Club (VIC)
Born 5 May 1849 Pimlico London. Died 1930 Melbourne.
1870 - W Edwards Challenge Cup, bow - First
1871 - Civil Service Rowing Club Trial Fours Sept 1871, stroke - First
1871 - Melbourne Rowing Club Trial Fours Oct 1871, stroke - First
1877 - Melbourne Rowing Club Trial Fours October 27, 1877, stroke - First
1878 - Geelong and Barwon Regatta, maiden four, two seat - First (Barwon RC)
Joseph was a keen rower and also Honorary Secretary of Barwon Rowing Club.
Joseph came to Australia as a child from England, and grew up in Geelong. He attended Flinders National School under George Morrison and transferred to Geelong College (Knowle House) when Morrison became its first head. After leaving school he spent 2-3 years in his uncle's firm of merchant outfitters in London gaining experience in accountancy. In 1868 he returned to Melbourne as a member of the crew of the Suffolk. He then worked as an accountant with importers in Melbourne before becoming manager of the Geelong branch of White Alford & Co, corner Gheringhap & Little Malop Streets, squatting and mercantile agents. He married Euphemia Ellen Simson on I March 1882 who was probably a cousin of Barwon RC treasurer J Simson.
The family moved to Brisbane in 1885 and returned to Melbourne in 1891. Joseph was appointed Secretary of the Stock Exchange of Melbourne from 1892 – 1896.
His first recorded win was in the W. Edwards Challenge Cup, a race controlled by Melbourne Regatta Committee. It was founded in 1870 and the trophy was to awarded to the crew who won the event three times. He was in the bow in the first winning crew from Melbourne Rowing Club - Joseph Kemp (bow), S. Rippon (2), G. Young (3), J. B. Callan (str.), C. Vickers (cox.)
Whilst not recorded above, he was also in a winning crew on 24th June 1871 which was award the handsome trophy below. The crew comprised Bow: F A Walford, 2: F C Cavenagh, 3: F Vines, Stroke: Joseph Kemp, Cox E F Peirce. The trophy has an emblem with the letters CTF which has not yet been identified by the authors.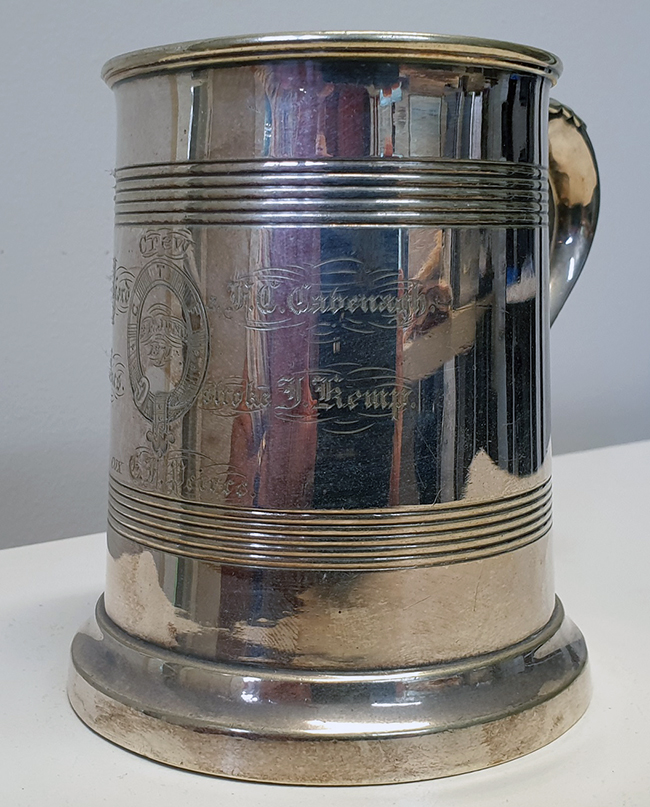 His next and last recorded win was in a maiden four for Barwon Rowing Club in 1878 at the Barwon Regatta – Bow: W Upton, 2: Joseph Kemp, 3: John M Gillespie, Str: A Christey, Cox: A Shea.
Peter Kemp and Andrew Guerin
December 2020