Professor Martin H Irving
Melbourne University Boat Club
1863 - Intercolonial Men's Four Championship three seat - Second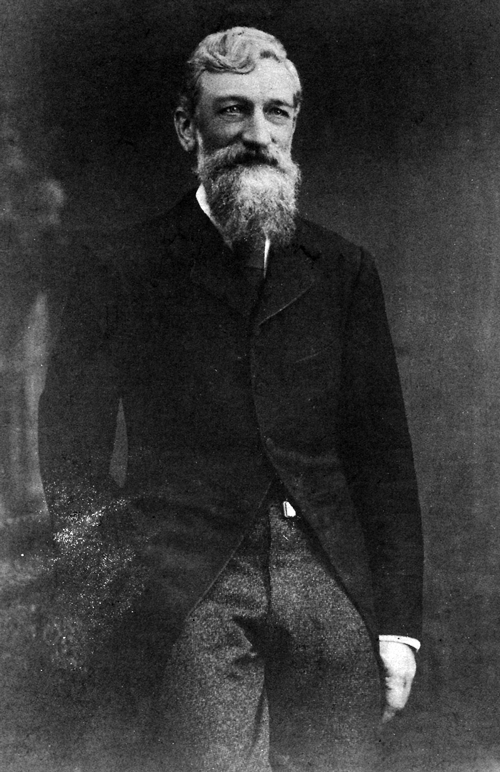 Professor Irving was a champion rower in the UK where he was born. In 1851 he was a member of the Balliol Eight Head of the River. In 1852 he won the University sculls and narrowly missed out on winning the Diamond Sculls at Henley Royal Regatta.
He arrived in Australia in 1856 at the age of 25. He was a fine scholar and joined a university only three years old. He was the professor of Classical and Comparative Philology and Logic at Melbourne University from 1851 to 1871. In 1871 he became headmaster of Wesley College. In 1876 he acquired Hawthorn Grammar School which flourished under his care. He left Australia in 1900.
In Australia he was also a good oar, rowing in the first amateur race of a true intercolonial character between crews from Victoria and New South Wales.
He was amongst the first to promote amateur rowing in Victoria and was the founder of Melbourne University Boat Club on 3rd Sep 1859, the oldest of Australian rowing clubs still in existence. The Professor was president of that club for some thirty-one years and also stroked the crew that raced and won against a crew from Melbourne banks in September 1859. He maintained his strong connection with his club until he left Australia in 1900 and maintained that interest until his death in 1912.
He was also prominent in founding the Melbourne Regatta in 1860, the first amateur rowing club regatta in Australia which in turn led to the foundation of the oldest rowing association in the world in the Victorian Rowing Association in 1870.
Many rowing commentators, including fellow MUBC member and rowing historian John Lang, regarded Irving as the father of amateur rowing in Australia.
Andrew Guerin 2010