Brian (Sam) Holst
St Joseph's College, Sydney University Boat Club and Glebe Rowing Club
The following tribute was published on the Rowing NSW website on 19th November 2020.
The NSW Rowing community is saddened to learn the passing of Glebe Rowing Club and former St Josephs College and Sydney University Boat Club coxswain Brian "Sam" Holst, aged 68 years.
Sam started off his coxing career as a student at St Joseph's College, Hunters Hill. He is well remembered for his successful stint at Sydney University Boat Club with Masters crews which carried over to Glebe Rowing Club in recent years.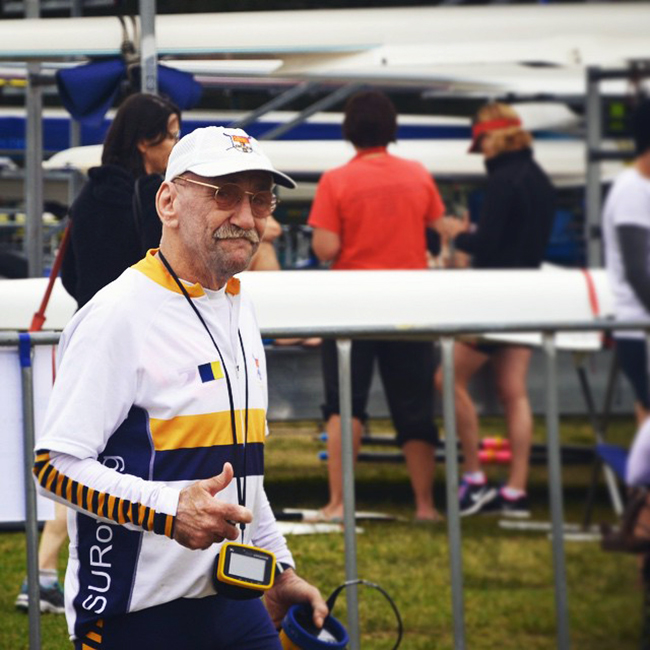 His experience and enthusiasm saw him selected on a number of NSW Masters Interstate teams, winning bronze medals in 2006, 2008, 2010 and 2011 with NSW Masters Men's Eights, while also being selected for the NSW Women's Masters Eight as coxswain in 2007 and the NSW Men's Masters Eight in 2012.
Sam was the winner of the Rowing NSW Coxswain of the Year Award in 2015 - achieving the most race wins as a coxswain - in the 2014-2015 season.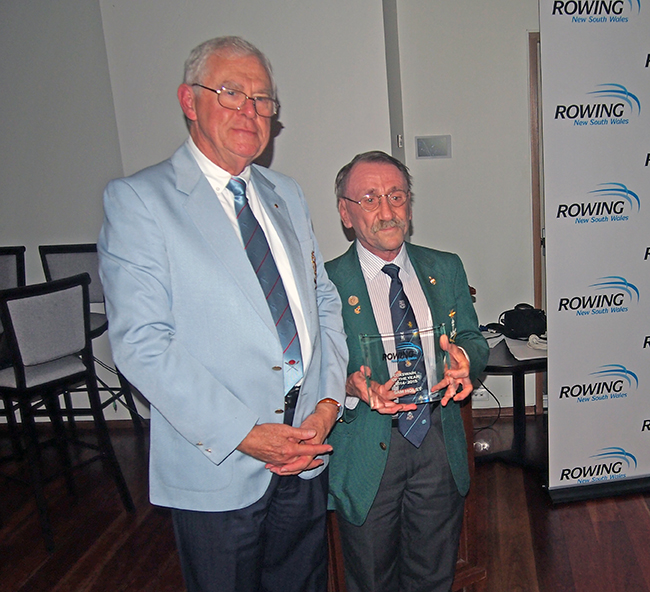 Keith Jameson presenting Sam Holst with the Coxswain of the Year Award at the 2015 Rowing NSW Presentation Dinner.
Glebe Rowing Club's President Mark Tietjen's tribute to Sammy:
"It is with deep sadness that we share the news that GRC member Brian "Sammy" Holst passed away on Tuesday 17th of November 2020.
"Small in stature but giant in character, Sammy was the epitome of a dedicated member of the rowing community. Skillfully coxing boats across NSW for as long as most can remember he was a reliable and effective pair of hands on the rudder.
"Take a few seconds today to remember this stalwart of the club. We will miss him dearly."