Henry (Harry) Hauenstein MM
Leichhardt Rowing Club (NSW)
1907 - Interstate Men's Eight Championship five seat - Fourth
1908 - Interstate Men's Eight Championship five seat - First
1909 - Interstate Men's Eight Championship seven seat - Third
1910 - Interstate Men's Eight Champiosnhip five seat - First
1911 - Interstate Men's Eight Championship five seat - First
1912 - Olympic Games - Men's Eight five seat - Eliminated in semi-final
1912 - Henley Royal Regatta - Grand Challenge Cup five seat - First
1919 - Peace Regatta for the Interstate Men's Eight Championship five seat - First
Harry joined the AIF in August 1915 as a mature soldier, aged 32.

Harry's military service had some interesting twists and turns. He was promoted from private to lieutenant during his service. He was obviously an excellent soldier receiving the Military Medal for bravery in the field of battle carrying out wounded soldiers at Pozieres in August 1916. He served in many of the significant battles of WWI including Fromelles, Pozieres (awarded Military Medal), Messines Ridge, 3rd Ypres and Menin Road.

He was not obviously one for military discipline being sanctioned on two occasions for behavioural matters. Prior to embarking from Perth he was court-В­‐martialled for drunkenness and docked three days pay.
His huge frame and dour face would make him a formidable soldier.

He and his two brothers joined the AIF and fought overseas. They were all at some time wounded on active service. After their return from the Great War, his two brothers tragically committed suicide suffering from the traumatic effects of war. Harry later died too young in 1940, sadly a much forgotten hero and Olympian.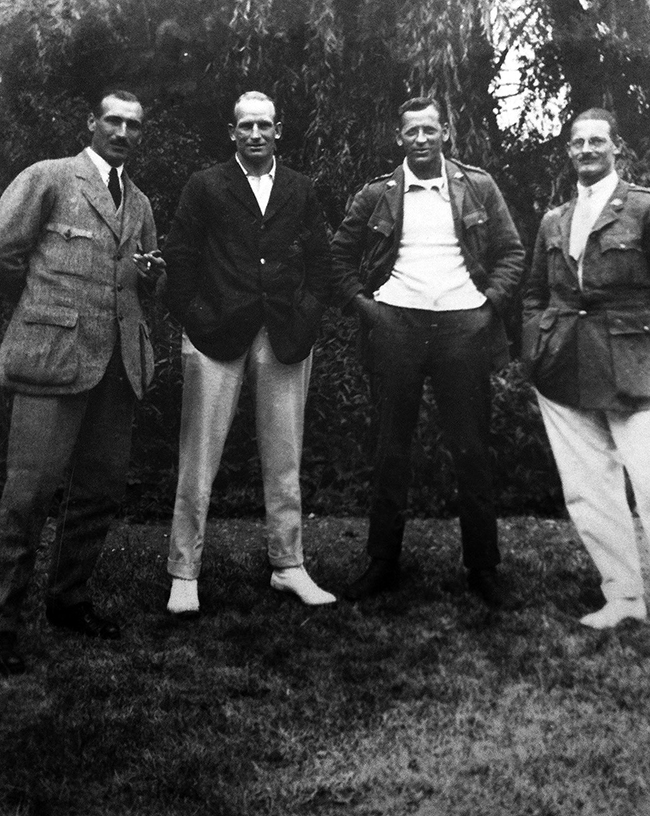 Andrew Guerin, March 2018