Archibald T Harvey
Mercantile Rowing Club (VIC)
Archibald Thomas Harvey was born in Maryborough Queensland on 20th March 1888, and went to school in that town. At the time of enlistment for WWI, he noted his next of kin as his father who lived in Bundaberg Queensland.
However he was living in Melbourne and racing for Mercantile during the 1913-14 season, but not in the previous season. Accordingly he appears to have learned his craft other than at Mercantile. He is therefore a bit of an enigma.
His biggest achievement was being selected into the Victorian Interstate Eight in the two seat in 1914. This crew was unsuccessful
He enlisted in Melbourne on 25th March 1915 for WWI at the age of 27. His occupation was stated as a clerk. Service number
Archibald successfully applied for officer training in October 1915 having qualified through examination at the 6th Officers Training School at Broadmeadows. He was promoted to full Lieutenant on 10th April 1916.
His war was short having received a gun shot wounds to the abdomen and thigh on 2nd July 1916 in France. He returned to Australian in February 1917.
The following commendation was noted on his file.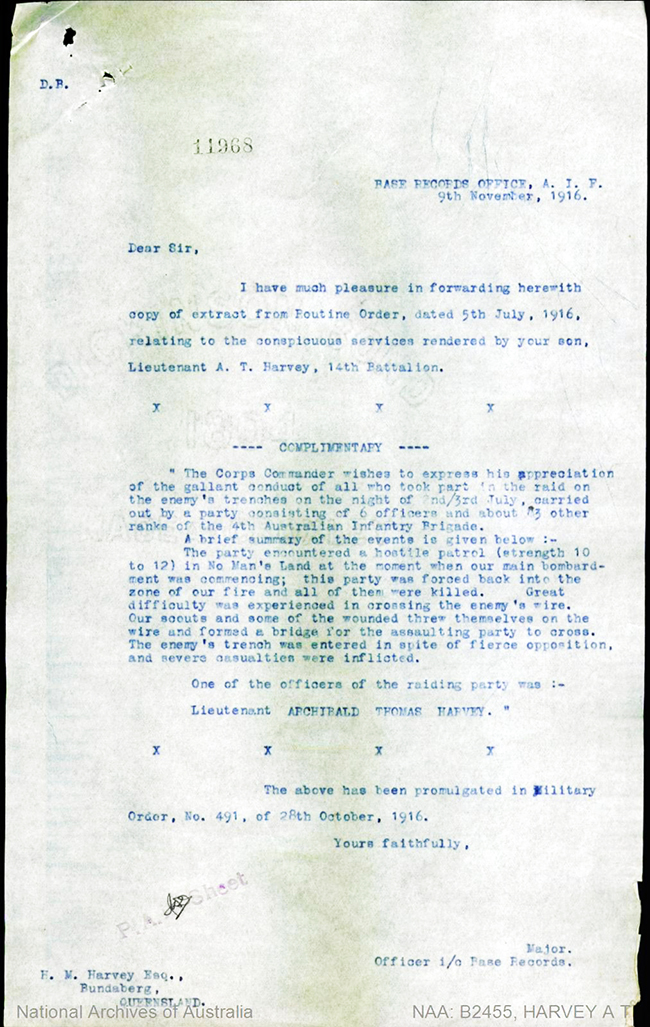 He continued his membership at the club upon his return.
Andrew Guerin
October 2021