Alfred Griggs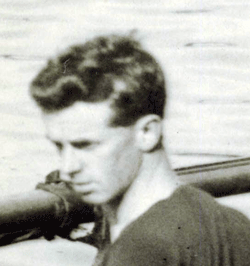 TAS
1911 - Interstate Men's Eight Championship cox - Third
1914 - Interstate Men's Eight Championship cox - First
1920 - Interstate Men's Eight Championship cox - Third
1921 - Interstate Men's Eight Championship cox - Second
1925 - Interstate Men's Eight Championship cox - Second
1926 - Interstate Men's Eight Championship cox - First
1927 - Interstate Men's Eight Championships cox - swamped and did not finish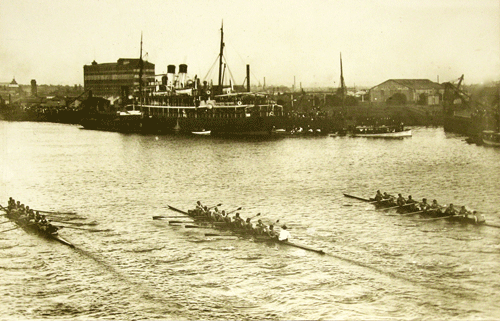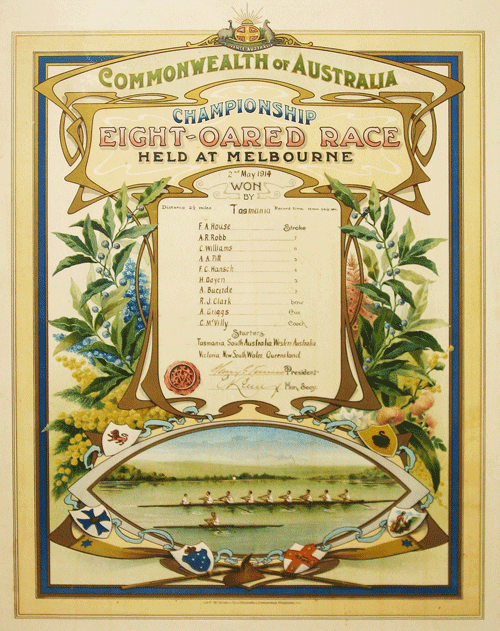 A newspaper report before his death recorded that Mr Griggs was the leading Tasmanian coxswain when rowing was at its zenith. He steered crews in the days of Fred House, Cecil McVilly, Archie Robb, Alan Pitt, Fred Cloverdale and others and had innumerable successes during his career.
He steered seven Tasmanian crews, gaining two wins, two seconds and two thirds. The first Tasmanian crew he steered was in 1911 on the Parramatta. It rowed third. The next crew he steered won on the Yarra in 1914. The crew was stroked by Fred House and coached by Cecil McVilly.
When almost every member of the crew, Mr Griggs enlisted in the same year in the First AIF.
After his return he steered the Tasmanian crew to third in 1920 in Brisbane. In the following year, on the Tamar, Mr Griggs was again in the coxswain seat and the crew rowed a close second to West Australia.
When Cecil McVilly took over the coaching of the Tasmanian crew in 1925, he had no hesitation choosing "Alfie" Griggs as coxswain. The race was rowed on the Yarra and Tasmania gained second place.
There were few changes in the Tasmanian crew the following year wwhen Cecil McVilly again was appointed and Mr Griggs was selected as coxswain. The Late Len Hallam again stroked the Tasmanian crew and the race too place at Brisbane. tasmania won a thrilling race - the last in which it crossed the line first.
The following year the race was held on the Derwent and "Alfie"again was coxswain. Unfortunately the Derwent was in an angry mood and several crews including Tasmania swamped.
Since then he has helped various clubs when they needed an experienced coxswain and has given his advice readily to young coxswains.
Old time oarsmen hope he will be sufficiently recovered to watch the King's Cup on Saturday week.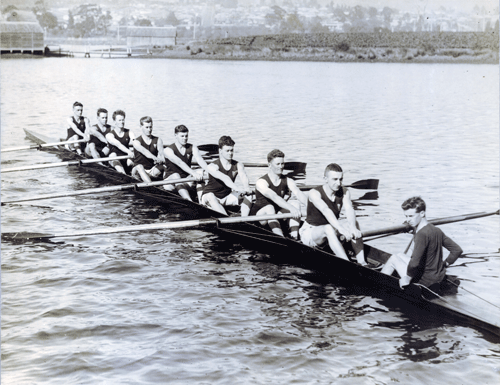 Complied by Steve Roll and Andrew Guerin - Jan 2018