H Ephraim Graetz
Herbert (Harry) Ephraim Graetz (16 March 1893 – 1985)
Murray Bridge Rowing Club (SA)
1920 – Interstate Men's Eight Championship bow – First
1922– Interstate Men's Eight Championship bow – First
1923– Interstate Men's Eight Championship bow – First
1924 – Olympic Games – Men's Eight bow – eliminated in repechage
1925– Interstate Men's Eight Championship bow – Fourth
Eph was bow in the famous Murray Cods crew from Murray Bridge, a crew which swept all before them after WWI.
He was a fireman on the South Australian railways and was aged 35 years when he raced at the Olympic Games in 1924.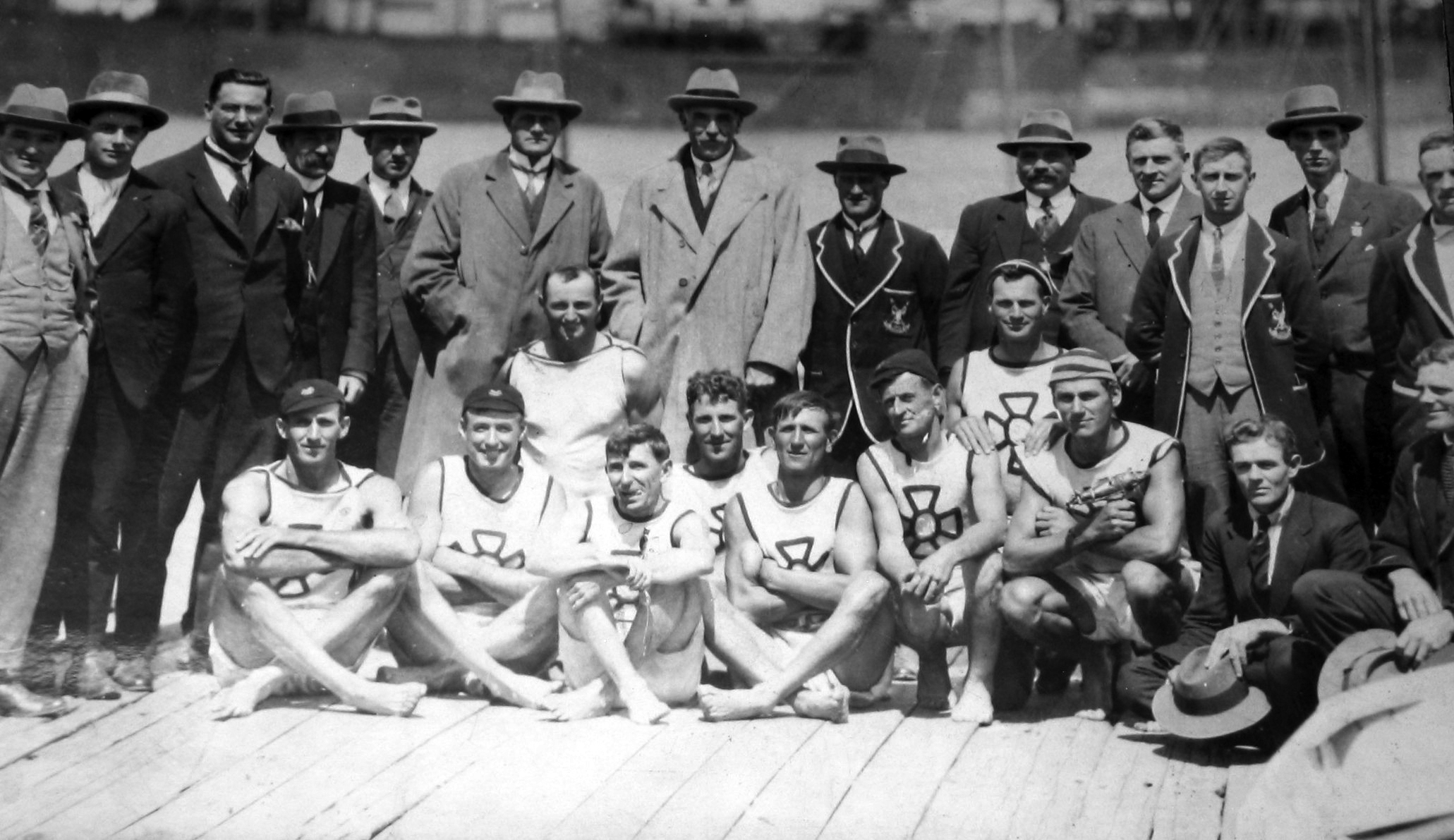 The happy crew after winning the challenge race on the Port River in Adelaide.
Standing left to right - Unknown, H E Wynne, J P Marcus, F Willoughby, W Christopher, R H Wallman (Chairman SARA), His Excellency Sir Tom Bridges, E Higgs, H L Binney, C A Jepp, C A M West (Hon Sec SARA), S A Johnson, far right unknown
Crew members are from left to right, A C Tauber, E D Thomas, W E H Jarvis, R A Cummings, F M Cummings, H E Graetz, W M Sladden, A V Scott, W H Pfeiffer, G E Tucker (emergency), Aud Martin
Andrew Guerin
April 2020