Major Erle F D Fethers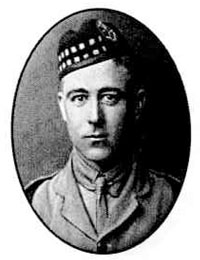 Bairnsdale Rowing Club (VIC)
MAJ E.F.D. Fethers
Killed in Action Gallipoli 25 April 1915 Aged 28 years
Erle Finlayson Denton Fethers was not born in Bairnsdale but moved to the town when employed as an accountant at the National Bank. Erle was a career soldier having already attained the rank of Captain.
When war broke out he was invited by Colonel Wanliss to join the 5th Battalion. He enlisted in August and was among the first to sail in command of A company 5th Battalion.
Once in Egypt he was promoted to Major Fethers was well loved by his men and led his company 200 yards beyond the crest of Lone Pine when he was shot through the neck by a sniper. ln a letter to his mother Major Flockart describcd him as one of the best and that he had died at just on midday on what would become known as Anzac Day. He was eventually buried at Lone Pine and was 28 years old.
From the East Gippsland Family History Group Inc 2015