Ian Duthie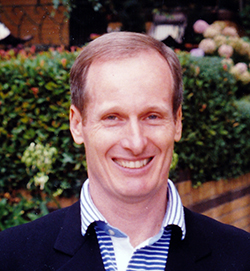 University of Queensland (QLD) and Mercantile Rowing Club (VIC)
1972 – Interstate Men's Lightweight Four Championship emergency
1974 - National Championships Men's Lightweight Eight Five seat - First
1975 - National Championships Men's Lightweight Eight Four seat - First
1976 - National Championships Men's Lightweight Eight Three seat - First
Ian hails from Brisbane where he commenced rowing in his second year at University of Queensland. He was an excellent athlete and was convinced to try rowing at UQBC. He excelled at it and quickly won a Queensland State Championships in a lightweight eight. By 1972, he was the reserve for the Queensland Penrith Cup crew. Ian had also showed his administrative skills whilst being Secretary of the UQBC for several years.
It was also at that time that his employer ICI also noticed his abilities and moved him down to the head office in Melbourne. David Palfreyman twisted his arm to join Mercantile which he did in August 1972.
At that time, all of the great lightweight rowers of the 1960's retired and so the lightweight ranks needed rebuilding. Soon after, the same occurred with the seniors. A major rebuild of rowers at Mercantile was required and who better to do it than Marty Owen and Ian Duthie. Ian was appointed to the Committee by January 1973 and Vice-Captain to Marty Owen by June 1973.
If that was not enough, The Clubhouse burnt down in May 1973 requiring a physical rebuild as well. This was a critical time for the Club and without the support of members and the hard work of the Committee, the Club could have taken a very different path. However a rebuild of both athletes and the boathouse successfully took place. Mercantile once again prevailed over adversity and regained its strength.
Ian was also successful with his own rowing winning National Championships in lightweight eights in 1974, 1975 and 1976. In 1974, he was selected into a squad of eight for selection for the first ever lightweight crew to compete in the world championships in 1974. As we all know now, Australia won the lightweight four at these first lightweight championships.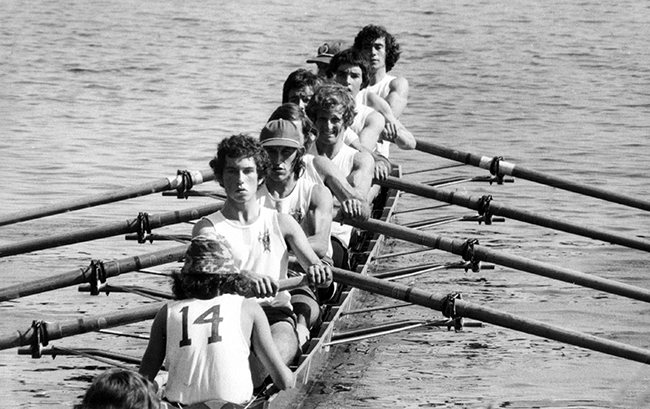 1974 National Championship lightweight eight with Ian in the five seat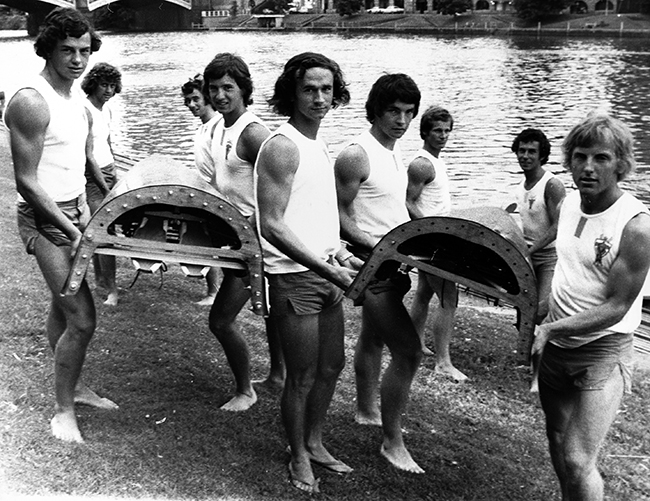 1976 National Championship lightweight eight - Ian is third from the right
By 1977, he was given the ultimatum at work that it was either work or rowing. Ian had to choose work but managed to help out as Mercantile's Chairman of Selectors.
In 1979 Ian joined Uniroyal and was transferred to Singapore and rowed at the Republic of Singapore Boat Club. He returned to Australia for about 18 months in 1982-83 and then was transferred to Hong Kong in 1984 where he lived for 22 years. During this time he rowed with the Royal Hong Kong Yacht Club and won many races.
In 2006 he moved to the US and joined the New Haven Rowing Club. For some seven years from 2010 to 2017, Ian coached at Yale University in both open and lightweight ranks. In 2016, he coached a Yale men's coxless four at Henley Royal Regatta, a highlight of his time at Yale.
During the northern hemisphere winters, he returned to Melbourne and has coached Mercantile crews during our summer.
Ian is a great Mercantile member and one who always makes it "home" from where ever he has been.
Andrew Guerin Jan 2017