Don Dudgeon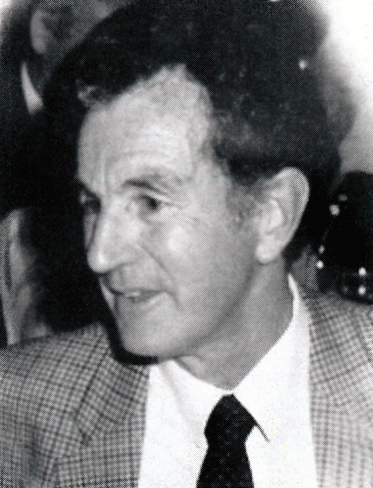 Born 1929: died 2010
Richmond Rowing Club, Melbourne Victoria
1955 - Interstate Men's Sculling Championship - Fifth
1956 - Interstate Men's Sculling Championship - eliminated in repechage
1958 - Interstate Men's Sculling Championship - Fourth
Don joined Richmond as a 17 year old in 1946 and became an officer of the club in 1951. He gave more than 45 years of membership and service to the club.
Don was an outstanding sculler. In the 1950s, he took out the Victorian Open Sculling Championship title over 2 1/4 miles five times and the 2000 metres title four times. He also won the Henley Silver Sculls twice, In 1957, he won the 5 mile Best Boat Marathon and he represented Victoria in the Australian Amateur Sculling Championship.
In later years Don competed in veteran rowing at all levels. he represented RRC at the FISA Veterans Rowing Championships in Toronto, Canada, and the inaugural World Masters Games. Don won gold medals in E Division Double and Quad Sculls, as well as silver and bronze medals.
Don gave countless hours to on and off water activities, coaching beginners and training crews over the years. Following the disastrous fire that destroyed the clubhouse in 1970, Don was instrumental, with Bob Juggins, in establishing the financial structures that proved essential in allowing the club to survive and remain at its present site. Don also manufactured and designed the first sliding boat racks for a Melbourne based rowing club and, with a dedicated team of helpers, installed them at RRC in the 1970s.
Don guided the club through years of rebuilding and held various committee positions: Vice-President (5 years), Executive Vice-President (3 years), Secretary (5 years), President (3 years) and Captain (4 years).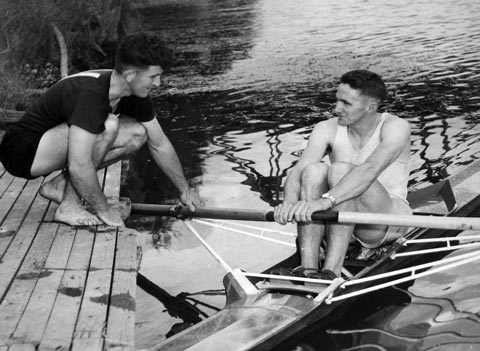 Photo from Steve Roll's collection
Sources: Celebrating 150 Years, Richmond Rowing Club 2014, Steve Roll and Andrew Guerin.