Brian Doyle
Mercantile Rowing Club (VIC)
(1930-2008)
1949 – Head of the River – Xavier College stroke – 1st
1952 – Interstate Men's Eight Championship two seat – First
1953 – Interstate Men's Eight Championship two seat – First
1954 – Interstate Men's Eight Championship stroke – First
1955 – Interstate Men's Eight Championship stroke – Second
1956 – Interstate Men's Eight Championship stroke – First
1956 – Olympic Games – Men's Eight stroke – Bronze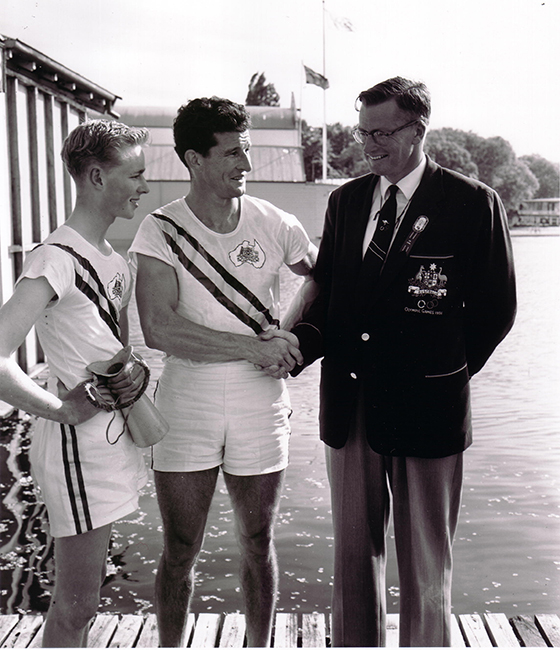 Brian is congratulated by coach Bob Aitken after a win in the heat in 1956
Brian stroked the Xavier College crew in 1949 to their first win in the Victorian Head of the River. Unfortunately his school was unable to win the event again until 1999, fifty years later. His sons David and Mark are also rowing Olympians.
The Australian crew after defeating the Americans in the heat - Brian on the left hand side
He was a tenacious stroke who did not understand barriers. There was nothing left on the track. His crews trusted his ability and he never let them down.
Andrew Guerin 2010