Walter Dennis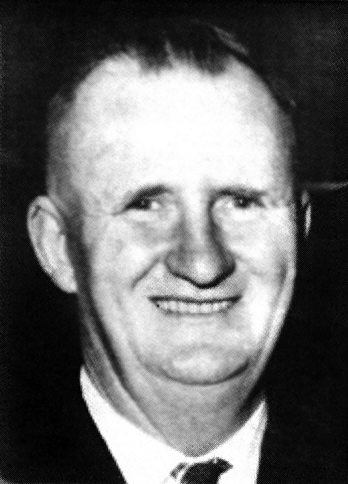 (1905-1975)
Richmond Rowing Club, Melbourne Victoria
Wally rowed with success in the 1920s and 30s reaching Senior standard and being selected for the Interstate race but was injured in a car accident. He coached both before and after war service and had great success in the period from 1956 to 1970 with both club crews and University High (a school that ran a rowing program through Richmond). He held several positions on the committee including President during the rebuilding after the fire. At the time of his death, he was President of the Amateur Sculling Association.
Wally was the second of three generations of the Dennis family heavily involved with Richmond Rowing Club.
Dennis family stories
Regattas were very social times especially the Christmas treble (Nagambie, Yarrawonga and Rutherglen) and also the Easter double, at Sale and Bairnsdale. On these occasions there was often three generations of family there encouraging the club's crews. We ate picnic style at a communal table with everyone sharing food and generally causing mayhem.
Wally was fixated on maintaining good technique especially when tiring near the end of a race, and his concentration on the crew coming down the stone wall, led to him not concentrating on the end of the Henley staging and it was to the crews delight to see Wally and his bike airborne before hitting the water.
One day Wally had a novice pair he coached racing at Preston regatta. The crew was expected to win comfortably. When they lost by a foot, Wally headed for the staging with steam pouring from his ears only to find the bow man's seat had dislodged at the start and his rear end was a mess as he had used the slide anyway. Wally soon calmed down.
Source: Celebrating 150 Years - Richmond Rowing Club 2014
Andrew Guerin
May 2020