P Christopher Dane QC
Monash University Rowing Club (VIC)
29 July 1946 - 7 January 2022
A distinguished Australian rowing coach who gained good success locally and coached Olympic and World Championship crews. One of the great characters of the sport who has contributed so much to so many people. Despite family and work pressures, he made time for aspiring rowers.
Chris was a person of considerable wit and intelligence who had an uncanny knack of being able to inspire and motivate rowers. A barrister by profession, he used his advocacy skills well and is a good listener of his rowers.
As a rower who was coached by him, I loved his irreverence to most things, wit and intelligence, but underlying this was a strong respect for tradition. His quips about the "new schools" (not the traditional APS schools) are most amusing, and his genuine admiration for those male rowers who have won their Head of the River, the King's Cup and the Oxford and Cambridge Cup. All those races have their great difficulties in winning.
He loved these traditional races in the sport, and regularly made himself available to coach such crews. Like his fellow Monash coach before him Roger Moore, he has a great respect for the history of our sport.
Despite this interest in the traditional, he was a free and inquisitive thinker, particularly when it came to finding ways to make a boat go fast. He readily adopted the training methods proposed by Reinhold Batschi when he arrived in Australia in 1979 - these were quite revolutionary for that time. Also, Monash University Rowing Club was far from traditional and Chris has made a significant contribution to it. It never had more than 15-20 rowers but maintained a disproportionate level of success during the period 1968 through to 1980 including five Victorian Men's Eight Championships in succession, and many members in Victorian and Australian crews.
His passion for, and his love of, the beauty of the sport is profound. As we all know, rowing, when done well, is magic. He understood when to leave a crew alone to listen and feel the movement of the boat. This was not only to improve boat speed, but also to enjoy the sport.
As a Queen's Counsel in Victoria, he was also probably well known in wider rowing circles for use of his advocacy skills in 1980 in pursuit of the cause of allowing the Australian Olympic team to compete in Moscow against significant Federal Government pressure to withdraw. As coach of the Olympic eight that Olympiad, the team learned of their fate whilst in the air travelling to Europe. The pilot allegedly announced the result of the government's decision with the words: "How good is your Russian?" The plane erupted in joy.
Chris has also served on the Rowing Australia selection appeals panel for many years.
Chris's daughter Edwina Dane also rowed for MUBC and was awarded a Blue in 2003 & 2004.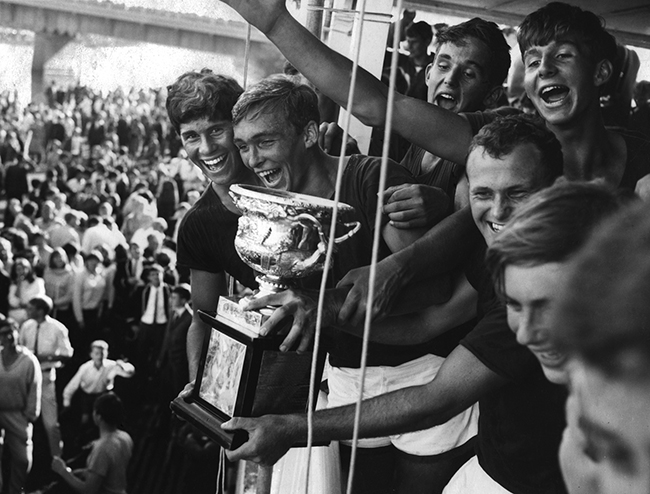 Chris holding the Fairbairn Trophy after stroking the winning 1964 APS Head of the River crew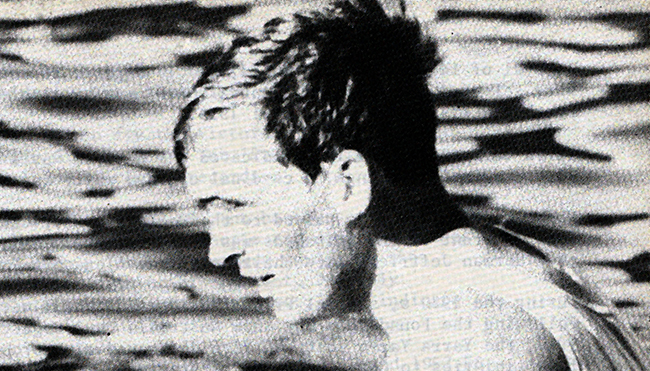 Chris as a rower for Monash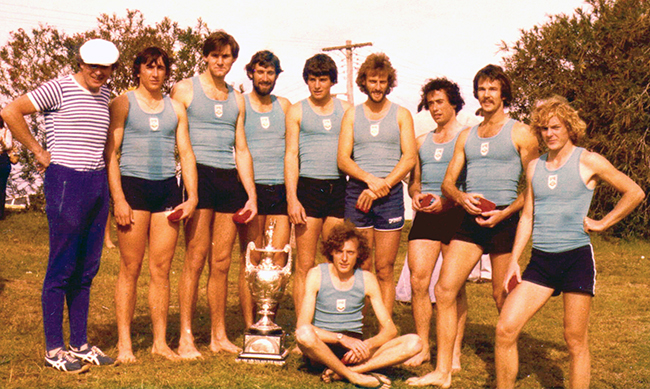 Chris with his 1978 Oxford & Cambridge winning Monash crew

Chris with his 1978 Men's Four at the World Championships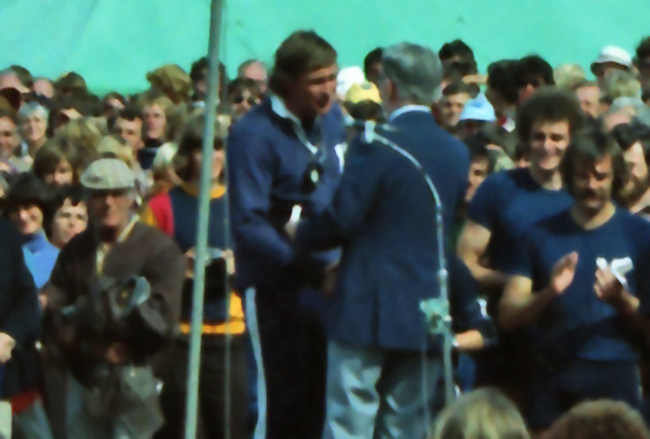 Chris received his Ted Kenny Memorial Medallion after victory in 1979 King's Cup - temporarily bereft of his trade mark white cap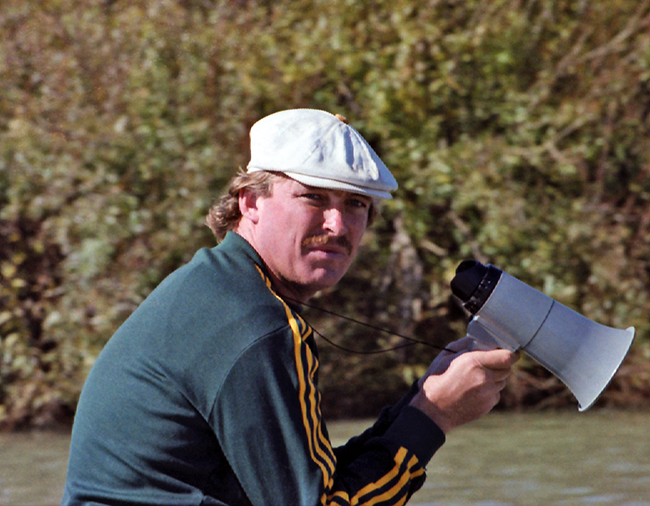 Chris caught off guard coaching the 1980 Olympic Eight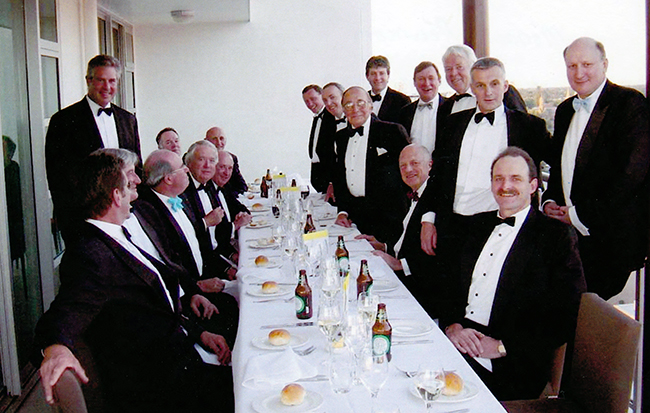 A Monash reunion at David Bishop's 60th birthday- Chris standing on the right second from the rear
Some rowing events
1962 - APS Head of the River, Melbourne Grammar 3rd crew, stroke - Eighth
1963 - APS Head of the River, Melbourne Grammar 1st crew, stroke - Fifth
1964 - APS Head of the River, Melbourne Grammar 1st crew, stroke - First
1966 - Australian Universities Championship. Men's Eight, six seat - Unplaced
1967 - Australian Universities Championship. Men's Eight, seven seat - Third
1968 - Australian Universities Championship. Men's Eight, stroke - Fifth
1969 - Australian Universities Championships, Chair of the organising committee
1974 & 75 - APS Head of the River, Melbourne Grammar 4th eight, coach
1976 - Australian Universities Championship. Men's Eight, co-coach - Third
1977 - Australian Universities Championship. Men's Eight, coach - Fourth
1978 - Australian Universities Championship. Men's Eight, coach - First
1978 - Victorian Championships Men's Coxless Pair, coach - First
1978 - Victorian Championships Men's Coxed Pair, coach - First
1978 - Victorian Championships Men's Eight, coach - First

1978 - National Championships Men's Coxless Four, coach - Second
1978 – Interstate Men's Eight Championship coach - Second
1978 - World Championships, Men's Coxless Four, coach - Ninth
1979 - Victorian Championships Men's Eight, coach - First
1979 - National Championships Men's Coxed Pair, coach - Third
1979 - National Championships Men's Coxed Four, coach -Fourth and Fifth
1979 - National Championships Men's Coxless Four, coach - Second and Fourth
1979 – Interstate Men's Eight Championship coach - First
1979 - World Championships, Men's Eight, coach - Fourth
1979 - World Championships, Men's Pair (reserves for eight), coach - Eliminated in repechage
1980 - Victorian Championships Men's Coxed Four, coach - First
1980 - Victorian Championships Men's Eight, coach - First
1980 - National Championships Men's Coxless Pair, coach - Third
1980 - National Championships Men's Coxed Pair, coach - Fifth
1980 - National Championships Men's Coxless Four, coach - First
1980 - National Championships Men's Coxed Four, coach - Second and Fourth
1980 – Interstate Men's Eight Championship coach - First
1980 - Olympic Games, Men's Eight, coach - Fifth
1982 - Australian Universities Championship. Men's Eight, coach - Third

1983 - National Championships Men's Coxless Pair, coach -Second and Unplaced
1983 - National Championships Men's Coxed Four, coach - Unplaced
1984 - Victorian Championship Men's Coxed Four, coach- First
1984 - National Championship Men's Coxed Four, coach - Second
1984 - National Championship Men's Coxless Four, coach - Fourth

1984 – Interstate Men's Eight Championship coach – Third
1984 – Trans Tasman Under 23 Series Australian Men's Sweep coach
1987 - Australian Universities Championships, Men's Eight coach (Monash) - First
1988 - Australian Universities Championships, Men's Eight coach (Monash) - Second
1988 - Intercollegiate Regatta (Trinity College), Men's Eight coach - Second
1989 - Australian Universities Championships, Men's Eight coach (Monash) - First
1989 - Intercollegiate Regatta (Trinity College), Men's Eight coach - First
1990 - Intercollegiate Regatta (Trinity College), Men's Eight coach -First


Andrew Guerin
December 2021 (Updated January 2022 after Chris' death)
Sources:
Information from Andrew Tulloch, Colin Smith, John Harry, and many others
Author's own records and recollections