David J McC Crichton
Mercantile Rowing Club (VIC)
David James McCullagh Crichton 11th May 1928 - 30th October 2000
David was a very active member during the late 40's and early 50's, winning many lightweight races.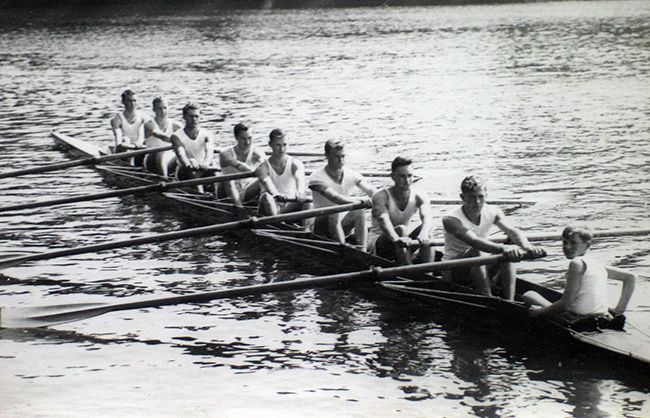 David in the stroke seat of a winning lightweight maiden eight in 1947
He was also active on the committee being assistant secretary in 1948/49 -and again in 1951/52 and secretary of the Club in 1953/54.
He became an active member again in the 1970's and 1980's when his son Cameron rowed successfully at both Brighton Grammar and Mercantile. Cameron moved to Tasmania and stroked their Kings Cup crew on many occasions. David also moved to Tasmania which took him away from Club activities.
His interest in Mercantile did not diminish and he was anxious to hear news of his many friends at the Club. David will be sadly missed.
Andrew Guerin
February 2023