Robert W Connolly
Mercantile Rowing Club (VIC)
The following was an obituary written by Andrew Guerin at the time of his death in 2020.
14/11/1944 – 20/03/2020
Rob was a successful lightweight rower of the late 1960s. The following was a tribute which was published at the time of Rob's death.
As one of his lightweight colleagues said, an immortal lightweight. He was a good bloke who will be remembered as such.
Many in the Club will not know of Rob as he has been living in Queensland for a long time and ceased his competitive rowing back in 1969.
Rob had been ill for a long period but was still able to make it back for the funeral of his great mate Tim Hogan last year.
Rob joined the club in 1963-64 season but we do not have any record of his racing in his first three seasons. Our first recorded win was in the intra-club Dobbie Fours in 1966.That the was the same year in which he enticed his younger brother Mark down to the Club to do some coxing.
Rob's best season was in 1967-68 when he finished with a National Championship in the four seat of the Club's lightweight eight after stroking several winning junior eight races.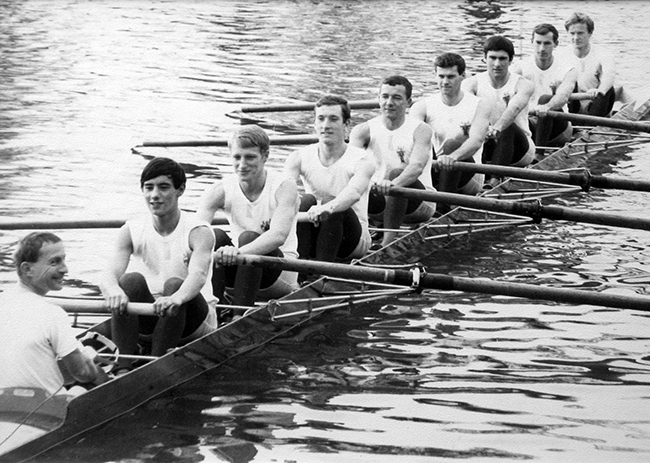 1968 National Champion lightweight eight with Rob in the four seat
It was recalled by Warwick Hutchins that he became a "true legend" the day he was pulled off the bank at Ballarat to row in the Senior 8 at the Vic Champs, when Marty Tomanovits had a car accident. "Knowing Rob, he would have stopped at Myrniong for a few pots on the way up!"
In the 1968-69 season, he won a string of winning lightweight eights including the Victorian Championship. In those days there were not annual National Championships so the Interstate Championships were the pinnacle of lightweight achievement. He raced in the Interstate Championships in the two seat of the Victorian lightweight four.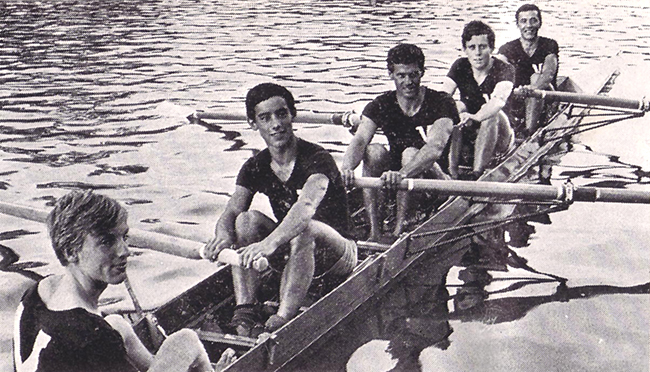 Rob in the two seat of the Victorian lightweight four in 1969
At season's end, Rob left for New Guinea. Rob became a country member where he remained.
Our condolences to his wife Sandra and family.
Andrew Guerin
20 March 2020