Thomas Colles
University and Civil Service Rowing Clubs (VIC)
1869 - Victorian Sculling Championship - First
1870 - First University Championship two seat - First
1871 - Victorian Sculling Championship - First
1873 - Intercolonial Men's Four Championship bow - First
One of the most highly regarded Victorian rowers of the 1860-70s. He was a University member at the time of this event.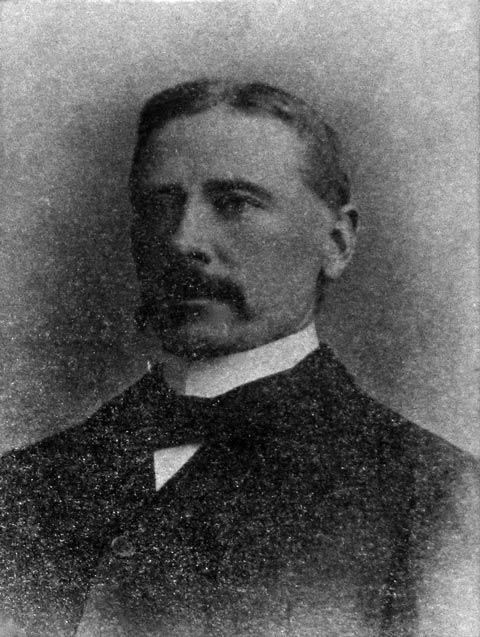 He was a member of 1873 Intercolonial crew which recorded Victoria's first win in an intercolonial race. The crew includes some of the pioneers of our sport. The crew is also of interest as it was the first representative crew from several clubs. It was known as the Melbourne crew.
John Lang, in his book the Victorian Oarsman in 1919, recorded the importance of the race as follows: Victoria secured the first win with a non-club four (Melbourne, Melbourne University and Warehousemen). The other crews in the race were club crews, comprising two from Ballarat, a Sydney Rowing Club crew, and crews from Hobart Town and Geelong. The race was rowed over about four miles on the Lower Yarra - time, 25 min. 30 sec. This race is generally recognised as the first "official" Intercolonial match.
Thomas was born about 1848 and died in 1929, aged 81. He was the son of Richard Colles, Sheriff of Castlemaine and came to Victoria in the mid 1850s with his parents. He entered Scotch College at the age 14 years and passed his Matriculation exams in 1865. He did not row at school because it was not yet a sport. Instead, he played cricket.
In addition to his own rowing prowess, he was also an umpire and coach. He umpired the second Victorian Head of the River in 1869 and umpired or started other of these races in the 1870s.
He coached Scotch College crews in 1872 and also co-coached Scotch College crew in 1873.
He decided on a legal career and worked until almost the time of his death. His wife predeceased him by two years. She was the daughter of Mr R C Hope of Geelong and sister of Mr T C Hope, a famous Victorian oar and also a judge of the Head of the River.
Andrew Guerin 2013 and updated in 2016