John Cockbill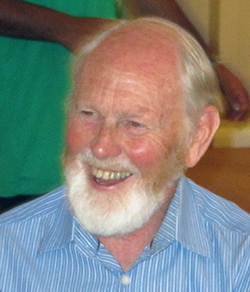 Albert Park Rowing Club (VIC)
Sadly we lost another of our 1956 Olympic oarsmen, John Cockbill on Monday 26th June 2023. John had been suffering from cancer.
John was a third generation rower with his grandfather John Cockbill being a prominent Victorian and Intercolonial rower winning two Intercolonial Men's Eight Championships in 1900 and 1901. His father, also of the same name, was a coxswain with Melbourne Grammar School. John's red hair, may partially explain why his family and friends always called him "Blue", and his father "Jack" to distinguish between the generations of the family with the same name, who all rowed and who all went to Melbourne Grammar School.
John commenced his rowing career with the Albert Park Rowing Club whilst attending school at Melbourne Grammar. By 1956, he had done great work over 18 months steering many of his Club's very successful junior crews. The Cockbill family lived near Albert Park Lake in Albert Road and his dedicated father became a regular around the boatshed.
The dominant coxed pair of that time was Bob Duncan and Bruce Dickson, coached by Bob's father Harry Duncan. They had dominated pair oared rowing in Victoria since 1951 and were now setting themselves for the 1956 Olympic selection trials. Fortunately for John, the previous coxswains for this crew had all grown too big. 15 year old John was approached to become the coxswain of the crew.
Bob Duncan noted that "John was very pleased to accept our invitation to steer the pair for our Olympic quest, knowing this would include many wretched hours sitting very still in wet and windy winter weather."
The pair won their Olympic trial and gained selection into the Melbourne Games.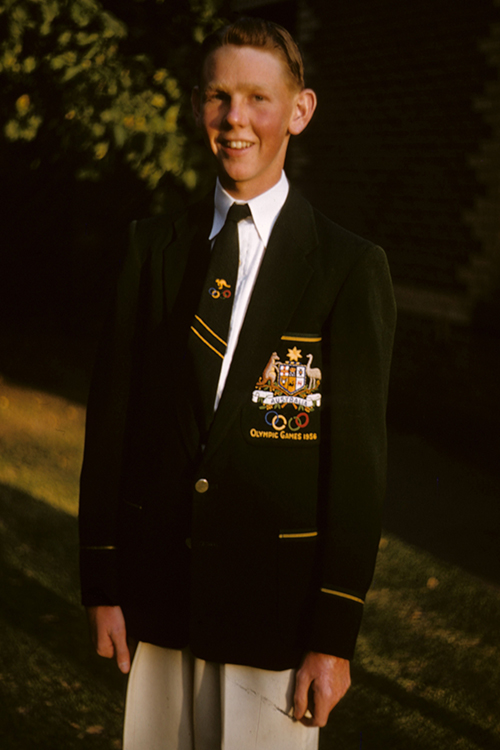 16 Year old John in his Olympic uniform
The racing was conducted at Lake Wendouree at Ballarat. The weather on the heat day was superb and suited the smaller Australian crew. However, the semi-final produced a very strong head wind, suiting the stronger opposition over the extraordinary long race winning time of 9 minutes 24 seconds. The Australians were eliminated.
John, now a 16 year old schoolboy, did not stop there and continued his coxing career at school, club and State levels.
After a swag of State Championship wins in 1957 and coxing his school's first VIII, John went onto win a King's Cup, the pinnacle of men's rowing in Australia at that time. His career continued until 1959 finishing with the 1959 Victorian King's Cup crew.
The 1956 Olympic rowing team members enjoyed their reunions which included a trip to the 2012 London Olympics.
John leaves his wife Judy and five daughters.
John was a gentleman - thoughtful, intelligent and always good company. He will be sadly missed by his rowing colleagues.

The successful 1957 King's Cup crew with John coxing
Known rowing record
1956 - Victorian Championship, Men's Coxed Four, cox - First
1956 - Olympic Games – Men's Coxed Pair cox-– eliminated in semi final
1957 - Victorian Championships, Men's Coxed Pair, cox - First
1957 - Victorian Championships, Men's Coxed Four, cox - First
1957 - Victorian Championships, Men's Junior Eight (MGS), cox - First
1957 - APS Head of the River, First VIII (MGS), cox - Fourth
1957 – Interstate Men's Eight Championship cox – First
1958 - APS Head of the River, Second VIII (MGS), cox - Fourth
1959 - Victorian Championships, Men's Coxed Pair, cox - First
1959 – Interstate Men's Eight Championship cox – Second
Andrew Guerin
May 2020 (updated June 2023)
Sources:
This website for results
Small Boat Rowers of the Fifties by Bob Duncan, self published June 2015
Discussion with his son in law David Strong, June 2023