Sir William J Clarke
(13 Mar 1831 - 17 Jan 1895)
Sir William was an early President of the Association - from 1878 until 1881.
Sir William does not appear to have been a member of any rowing club nor to have any direct rowing connection. At the same time, he also represented Southern Province in the Legislative Council in 1878-97. According to the President of the Legislative Council, 'although he was not a very active member, he was one whom we could ill afford to lose'. He was therefore the Hon W J Clarke MLC at the relevant time of his VRA Presidency.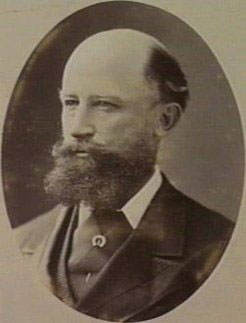 However this does not appear to have been the role of the President of the Association in those times. Having a respected member of the community as President was probably seen as been a valuable attribute for the sport.
Sir William was a landowner, stud-breeder and philanthropist. At the same time as he was the President of the Victorian Rowing Association, he also supported many other institutions and sporting bodies.
The ADB states: He also bred thoroughbreds and his filly Petrea won the Victorian Oaks in 1879. Later he sold his stud and concentrated on coursing; the Victoria Coursing Club met on his land. In 1887, 1890 and later years he was president of the Australian Club. He was commodore of the Royal Victorian Yacht Squadron and his Janet won the first intercolonial yacht race in 1881. He was the first president of the Victorian Football Association in 1877 and president of the Melbourne Cricket Club in 1880-86.
The Melbourne Rowing Club history makes mention of it's connection with Sir William Clarke but it is for activities well after this period of his life.
Information sourced from the Australian Dictionary of Biography
Compiled by Andrew Guerin 2016