James Cazaly
Ballarat, Warehousemen and Melbourne Rowing Clubs (VIC)
1866 - Melbourne Regatta, senior gig, stroke - First (Ballarat)
1872 - Victorian Championship Scull - First
1873 - Intercolonial Men's Four Championship stroke - First
1875 - Melbourne Regatta, senior four, stroke - first

James Cazaly was English born and his wife Elizabeth Jemima, nee McNee, Scottish. James was a champion oarsman and a physical instructor but lost his money in the collapse of the land boom. He was a labourer when his tenth child, famous Australian Rules footballer Roy, was born. James was regarded as one of the best rowers and scullers on the Yarra River.
John Lang states in his book The Victorian Oarsman that: In the opinion of many the best man on the River, either as an oarsman or sculler. …In sculling he looked a picture of strength properly applied to the propulsion of a boat. He also won the Victoria's top pair oared races for Ballarat in 1864 and 1865.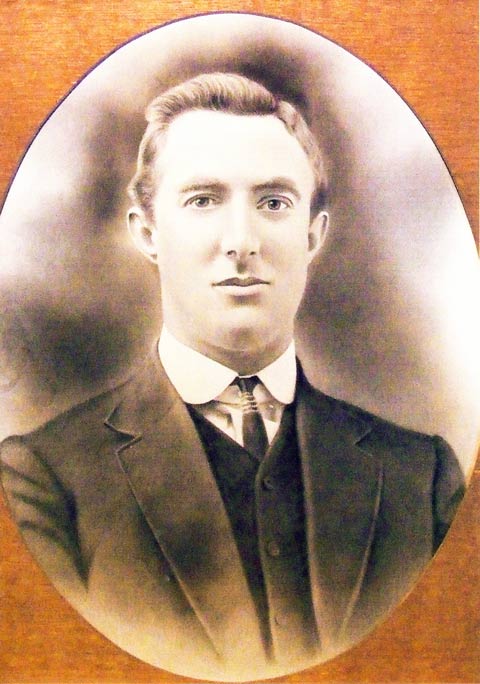 James' family were all well trained in health and sport. His famous son Roy was not well as a child and was nursed by his much older sisters. On one occasion James found Roy dressed up as a girl, that was the last straw and James furiously charged Roy's closest brothers Ernest & Edgar to "make him into a man!" And this they did, through a solid program which included boxing, swimming, athletics, weight-lifting and rowing.
Roy excelled at rowing which pleased his father immensely. However, when aged 15 Roy debuted with St Kilda in the VFL and dropped rowing as his principal sport. James was shattered, vowing never to witness his son playing the game that took him away from rowing! James never saw Roy play football, however he would often stand outside the gate as his famous son was taking his trademark one handed marks and ask: "How is the boy doing ?"
Andrew Guerin 2013