Sir Edward Carlile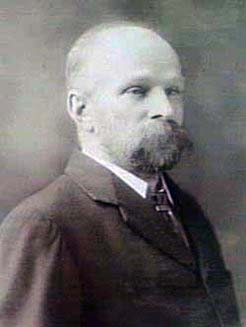 Civil Service Rowing Club (VIC) - later merged with Melbourne Rowing Club
A founder and President of the Civil Service Rowing Club and a prominent member of the Victorian Rowing Association, and of the Melbourne Regatta Committee which was the predecessor of the Victorian Rowing Association.
Prior to the formation of the Victorian Rowing Association, the Committee of the Melbourne Regatta undertook some duties beyond that of a regatta committee as the following pasesage from John Lang's Book The Victorian Oarsman indicates.
In 1870 Mr. Edward Carlile (afterwards Sir Edward Carlile) obtained an amendment of the regatta constitution, so that the Committee should be formed by one member from each rowing club then recognised on the River, namely, Albert, Argus, Banks, Civil Service, Commercial, Melbourne, Richmond, University, and Warehousemen. An amendment of the definition of amateur was-made, excluding anyone engaged in building, letting, or tending boats. The Regatta Committee by natural process extended its usefulness and functions. In the early 'seventies it acted along with the Intercolonial Boat Race Committee in arranging for a crew to represent Victoria.
And later -The actual proposal for the forming of the Association was made by Mr. J. H. Hood (Mr. Justice Hood) at an ordinary meeting of the Melbourne Regatta Committee on 12th June, 1870.
The motion to for the Victorian Rowing Association included both a tribute to the work of this regatta committee and also it's demise, it being taken over by the new association.
He was a well known lawyer and parliamentary draftsman. His contribution to the Australian constitution debate was also material with works such as his Comparative Analysis of the Australian Commonwealth Bill 1891 and Four Federal Constitutions published in Melbourne in 1897.
Edward was born in London and the family migrated to Melbourne in 1854. His father John appears to have also been a rower with a J Carlile being recorded as stroking the winning Junior Pair at the first Melbourne Regatta in May 1860.
Sadly his eldest son E K Carlile, also a rower with Civil Service Rowing Club, died in WWI.
Known rowing record
1868 - Melbourne Regatta, maiden Gig, three seat - First
1891-until his death in 1917 - President Civil Service Rowing Club
Andrew Guerin
January 2023
Sources:
Ross Gibbs, 'Carlile, Sir Edward (1845–1917)', Australian Dictionary of Biography, National Centre of Biography, Australian National University, https://adb.anu.edu.au/biography/carlile-sir-edward-5504/text9365, published first in hardcopy 1979, accessed online 22 January 2023.
The Victorian Oarsman by John Lang, 1919 Messina and Co, Melbourne