Steve Callaghan
St George Rowing Club (NSW)
The following obituary appeared on the Rowing NSW website on 19th May 2023.
It is with sadness St George Rowing Club shares the news of Steve Callaghan's sudden passing.
Steve started his rowing career out of the Arncliffe boatshed on Cooks River and was one of the inaugural rowers training out of Como boatshed. Together with his parents Pat and Peter, and sister Jan, the Callaghan family was synonymous at St George for amazing results on and off the water.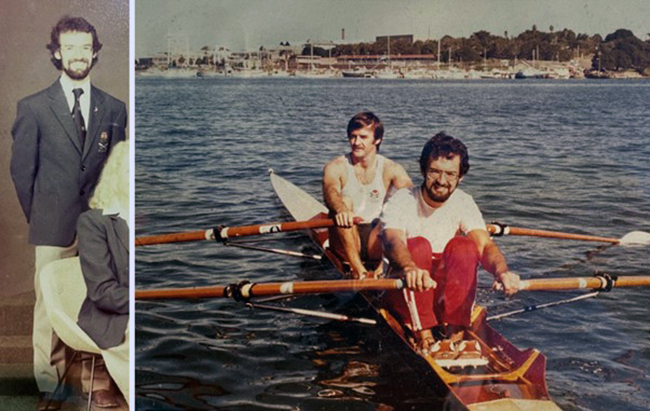 Steve was an integral member of St George in the late seventies and early eighties winning numerous State and National lightweight sculling titles in a variety of boats and representing NSW successfully in 3 test races against New Zealand.
A qualified mechanic, Steve volunteered his time to help communities both here and abroad. After the tsunami in 2005, Steve together with his long-time partner in crime Allan Phillips, volunteered his time rebuilding villagers fishing boats in Sri Lanka and Malaysia.
A dedicated family man with his wife Leanne they have 5 children and 8 grandchildren.
One of the most generous and optimistic people you could meet, Steve will be a huge loss to all that have shared time (and a beer) with this very good man.
Source:
Extracted by Andrew Guerin
May 2023