Dabid H Boykett OAM
Mercantile Rowing Club (VIC)
19 Aug 1934 - 10 Feb 2016
A great rower, coach and administrator who provided great opportunities to other rowers. He was a strong advocate of youth rowing and initiated this category. His experiences abroad as a rower showed him the great benefits of youth rowing in Europe so he arranged youth events in Victoria. By 1974, the category had become an Interstate Championship. He initiated and managed the first Australian junior team to the World Junior Championships. He was a mentor and coach to a great number of rowers. Whilst highly controversial, his innovative thinking led him to the purchase of European boats following the Tokyo Olympics. This led to significantly improved boat design and world class manufacture in Australia.
As a forceful and respected executive member of the VRA, in 1971 he established a coaching education committee in Victoria. The Australian Amateur Rowing Council, backed by the Rothman's Foundation arranged for David to tour Tasmania (1965) and then QLD and WA for coaching seminars. In Victoria he organised a select team of coaches to visit country centres promoting rowing and coaching. He was a great supporter of schoolgirls' rowing and also made a significant contribution in that area.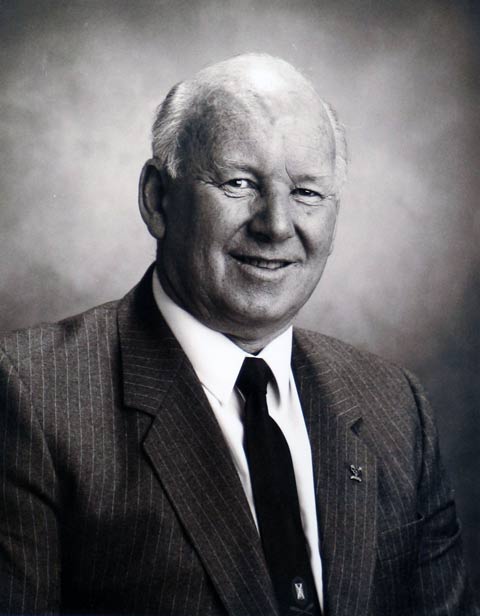 1951 - Head of River VIC Scotch College 1st VIII six seat 1st
1952 - Head of River VIC Scotch College 1st VIII six seat 1st
1956 - Interstate Men's Eight Championship two seat - First
1956 - Olympic Games - Men's Eight two seat - Bronze
1957 - Interstate Men's Eight Championship two seat - First
1958 - Interstate Men's Eight Championship two seat - First
1959 - Interstate Men's Eight Championship three seat - Second
1961 - Interstate Men's Eight Championship stroke - First
1962 - British Empire & Commonwealth Games - Men's Eight reserve
1962 - British Empire & Commonwealth Games - Men's Coxless Four stroke - Unplaced
1962 - World Championships - Men's Eight three seat - Fifth
1964- Interstate Men's Eight Championship two seat - First
1964 - Olympic Games - Men's Eight two seat - Eighth
1966 - Interstate Men's Eight Championship stroke - First
1966 - World Championships - Men's Eight stroke - Tenth
1969 - Interstate Men's Eight Championship coach - First
1970 - Interstate Men's Eight Championship coach - First
1970 - World Championships - Men's Eight coach - Fifth
1972 - Interstate Men's Eight Championship co-coach - Third
1973 - World Junior Championships - team manager
1978 - Head of River VIC Scotch College 1st VIII coach 1st
1978 - National Championships School eights - coach - 1st
1979 - Head of River VIC Scotch College 1st VIII coach unplaced
1980 - Head of River VIC Scotch College 1st VIII coach unplaced
1981 - Head of River VIC Scotch College 1st VIII coach 3rd
1982 - Head of River VIC Scotch College 1st VIII coach unplaced
1979 -Interstate Women's Four Championship coach - First
1979 - World Championships - Selected to coach Women's Four - withdrew due to work commitments.
FISA Umpire 1960-1978, Australian Umpire from about 1961/62 & Victorian Umpire 40 years.
Life member and past President of Mercantile Rowing Club
Life member of the Victorian Rowing Association
Victorian Rowing Association Executive - two stints as Chairman.
Unparalleled service to Scotch College as coach, rowing master and mentor - 1963-1996. He introduced sculling in 1980s which transformed the school rowing program.
Joint founder, inaugural President & life member of the Cardinal club - a club affiliated with RV
Fundraising committee for Australian Teams in 1966, 1967 (Chair), 1970, 1973, 1979 (Chair)
Andrew Guerin 2010 (updated 2016)