John Charles Bowden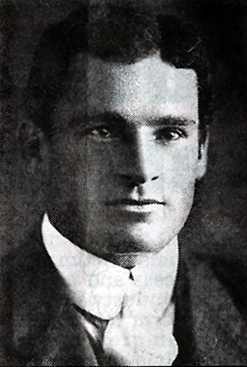 Banks Rowing Club (VIC)
Killed in action at Fromelles France July 1916. A Hawthorn Grammar graduate who was joint manager of the State Bank at Kyabram.
1905 - Upper Yarra Regatta, maiden four, bow - First
1906 - Melbourne Regatta, maiden eight, two seat - First
1907 - Upper Yarra Regatta, junior four, bow - First
1909 - Australian Henley, junior eight, three seat - First
1910 - Bairnsdale Regatta, junior pair, bow - First
1910 - Sale Regatta, junior pair, bow - First
1911 - Geelong and Barwon Regatta, senior eight, five seat - First
1913 - Melbourne Regatta, senior pair, bow - First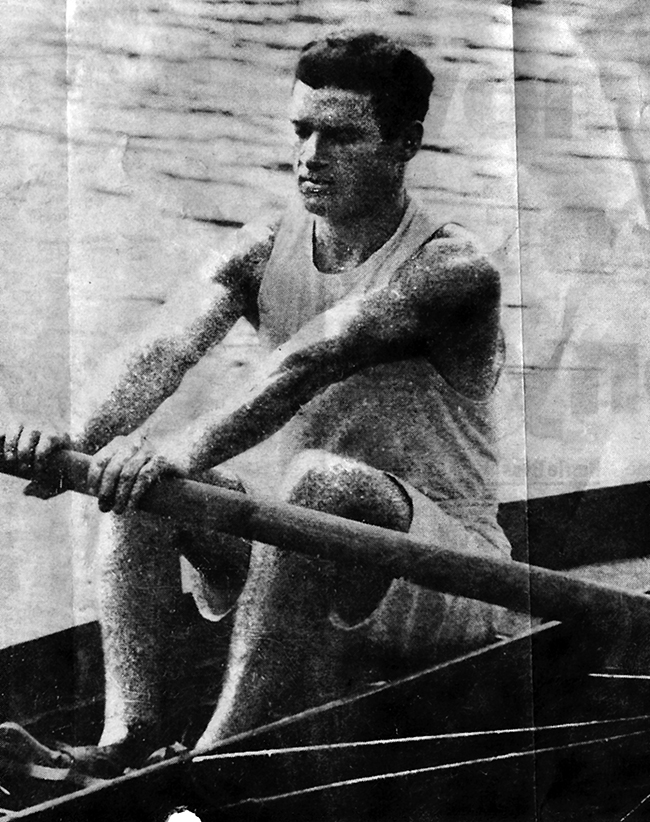 Neil Wilson in the Herald Sun (VIC) on Monday 21 February 2005 wrote the following article on John Bowden.
A Yarra River rower be the strongest evidence so far that 163 missing Australians lie buried in a mass grave in northern France.
The Federal Government has confirmed it does not believe a surface scan search of the suspected World War I grave site at Fromelles was justified.
But Defence Minister Robert Hill is expected to face fresh Opposition questioning in a recent Senate estimates committee on why the army was refusing to approach French authorities to test two sites.
It comes as fresh evidence that Lt John Charles Bowden, who once rowed for the Banks club on the Yarra, is among 163 men not accounted for from 1917 men killed in the attack at Fromelles in July 1916.
A Red Cross report about 2nd Lt Bowden from Berlin in 1919 indicates the existence of British mass graves at a field named Pheasant's Wood - one of two locations a descendants' group wants scan searched.
German troops are believed to have buried the missing Diggers there.
A spokesman for the Friends of the 15th Brigade descendants group said the Berlin report by Australian Red Cross attache Captain C. Mills was the only time "Pheasant Wood" had been mentioned by name.
"This would confirm that Pheasant Wood exists as a grave site, even if the report is unsure whether Bowden is buried there," the spokesman said.
Captain Mills was replying to a query by relatives of 2nd Lt Bowden. "The name of Bowden is not reported on the lists of graves," he wrote.
"It may be assumed that possibly Lt Bowden was buried in one of the five large British collective graves before the Fasanen, Waldohen (Pleasant's Wood) near Fromelles ... "
Bowden, a Hawthorn Grammar graduate, was joint manager of the State Bank at Kyabram with his best friend, Walter H Vaile, who was also killed that night at Fromelles.
Both men were members of the Banks Rowing Club near Princes Bridge.
A government spokesman said there was no official belief at this stage that a common grave of Australian soldiers existed at Fromelles.
"Defence would only investigate if they found hidden remains or strong circumstantial evidence in the area," he said.
Any action then would only occur in consultation with the next of kin, he said.
Andrew Guerin
January 2021